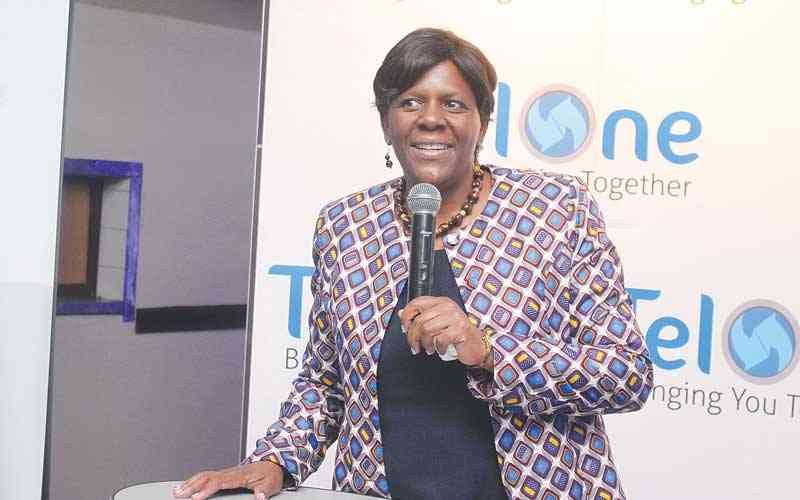 STATE-owned fixed telephone network provider TelOne is looking to it's recently launched US dollar bundles to offset low tariffs.
The telecommunications sector was recently granted a tariff adjustment by the Postal and Telecommunications Regulatory Authority of Zimbabwe.
In an interview with NewsDay Business, TelOne managing director Chipo Mtasa said although tariffs were low, US dollar bundles would ameliorate the challenge.
"Obviously when you look at 61% (tariff hike) you will find that this does not align to the level of inflation and the level of devaluation of the currency against the United States dollar," she said.
"We want to have more, but it is a give and take. We understand where government is coming from. They are looking at the availability of service to the generality of the population and affordability is a big issue.
"But with the introduction of the US dollar bundles assisting us getting US dollar income, it can assist in some of our operations," Mtasa added.
She revealed that the company's plans to expand its footprint countrywide had been hampered by economic challenges.
"We had a lot of economic challenges this year so that derailed most of our plans. Most of the time was taken on mere survival but coming back to our plans we want to be everywhere in Zimbabwe with state-of-the-art service centres," she said.
She outlined plans to deploy more service centres across the country.
On debt collection, Mtasa said there had been a marked improvement in payments.
"We are happy that government has resumed putting through payments. We are hoping that in this quarter we should be able to clean up our debt book," she said.
Mtasa said there had been no movement on the company's legacy debts but expected the issue to be addressed by government
"At the moment it is at a standstill. I know that the minister of Finance (Mthuli Ncube) is speaking about the privatisation of TelOne and (State-owned mobile operator) NetOne. I think it will be something that will be dealt with comprehensively with the privatisation programme which will be deployed by government," she said.
Follow us on Twitter @NewsDayZimbabwe
Related Topics