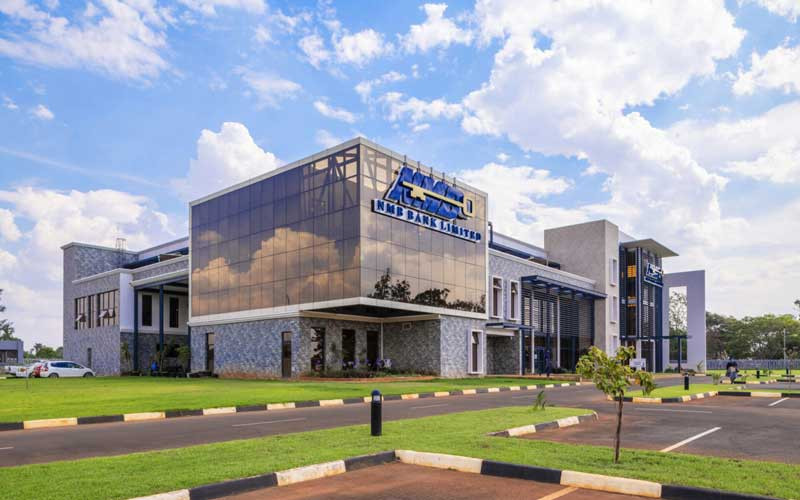 ZIMBABWE Stock Exchange-listed financial institution NMB Holdings Limited last week said it would be scaling up interventions into the export sector as part of a broad plan to increase forex-indexed income.
In its financial statement for the period ended June 30, 2022, NMB revealed that focus would be devoted to such sectors as horticulture and manufacturing.
"The bank has been growing foreign currency-denominated income both on interest and non-interest income. We are focusing on key export sectors such as horticulture, agriculture, mining and manufacturing," NMB chief executive Gerald Gore revealed.
"On June 1, 2022, we signed a EUR12,5 million line from EIB (European Investment Bank) which we are channelling to exporters."
Gore noted that NMB's money transfer agency (MTA) business was growing and has set up a dedicated centre for customers' convenience.
"An agency network is being set up to broaden the distribution network. We currently partner the major MTA remittance partners on the market. We recently launched multiple agents on our bancassurance side and we now have five partners, Old Mutual, Zimnat Insurance, Alliance Insurance, Cell Insurance and Nicoz Diamond to underwrite our bancassurance business giving our customers more options and value for money," he said.
The bank's capital adequacy was at 22,28% during the review period, against a regulatory requirement of 12%.
The group achieved operating income of $10,4 billion, up from $5,7 billion achieved in the comparative period. This was spurred by a significant increase in interest income and continued growth in fees and commission income.
Total assets increased by 8,01% to close the period at $69,41 billion largely responding to inflation and movements in the exchange rate.
Loans and advances closed the period at $22,83 billion, up 4,34% from December 2021 levels.
"The group continues to take a
measured approach to risk, as evidenced by the strong asset quality with an NPL (non-performing loan) ratio of 1,22% compared to 1,39% as at 31 December 2021. The net charge for expected credit losses was $259 million for the period under review. Deposits and other liabilities grew by 4,47% from December 2021 levels," the firm revealed.
"This was largely reflecting the impact of the exchange rate depreciation on USD deposits. Cost discipline remains a core focus for the group in the wake of increased inflationary pressure."
The first quarter of 2022, NMB pointed out, was focused on identifying and addressing key customer and staff friction points.
"This culminated in the automation of some manual processes including the launching of an automated card application process, an electronic query handling platform on NMB Connect, enhancement to the NMB Connect platform as well as various other technology-based solutions to make our customer journeys shorter," the bank said.
Despite the economic challenges currently bedevilling the economy, NMB said the mining and construction industries continued to show signs of resilience and recovery.
"Mining and construction industries are projected to grow by 9,5% and 10,5% respectively on account of higher commodity prices and government infrastructure projects," the bank noted.
"The group is expecting to continue delivering strong performance in the second half of the year driven by utilisation under the various USD credit line facilities," it noted.
Related Topics