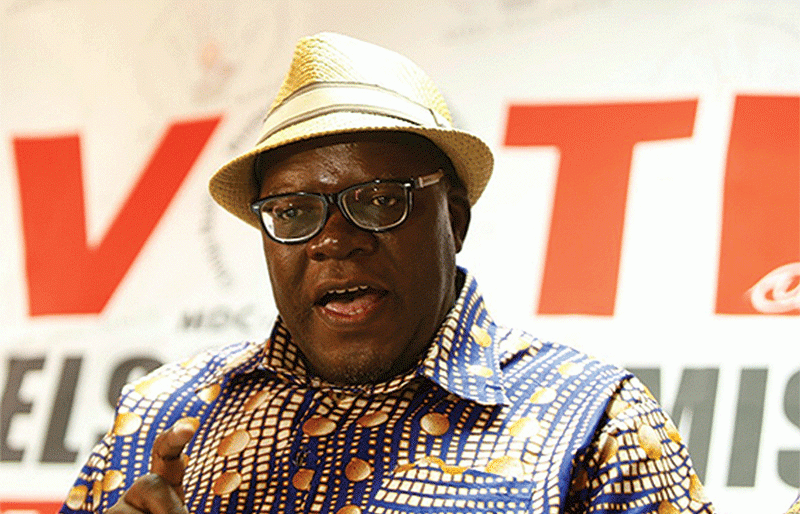 ZIMBABWE's platinum miners have come under fire for shipping matte over 1 000 kilometres away to South Africa, instead of processing it at nearby Bindura Nickel Corporation (BNC)'s refinery.
Legislator Tendai Biti, the man who headed Zimbabwe's Ministry of Finance for five years between 2009 and 2013, told Parliament last week that BNC's refinery had the same capabilities as South Africa's Bushveld Complex where final platinum group metals (PGMs) refinery is currently taking place.
Zimbabwe has three firms exploiting the resource.
These are Australia Stock Exchange listed Zimplats, Mimosa Mining Company and Unki, a unit of the Johannesburg Securities Exchange listed Anglo American.
The firms say they have plans to build domestic refineries, but patience has been running out since claims surfaced that revenues were potentially being lost through non-declaration of by products like palladium and gold.
Biti claimed that the firms were delaying establishing refineries to manipulate these by-products, a claim that the Platinum Producers Association has always rejected.
"I have great concern with the mining taxation as proposed by the minister of Finance," Biti told legislators.
"The first thing I find of major concern is the proposal to suspend by 12 months, the obligation of platinum houses to pay Value Added Tax on unbeneficiated platinum.
"The reason is to give tax incentives to mining houses so that they can build a refinery in Zimbabwe.
"Zimplats has been in this country for 20 years and they have not built a refinery. At the time that they signed their MOU with the government of Zimbabwe…they were given massive tax incentives. Up to now, they have not built a refinery.
"Nickel is part PGMs that comprise palladium, nickel, platinum, lithium, gold, silver and rhodium.
"We already have a nickel refinery at BNC, yet consistently, all platinum houses have refused to use BNC.
"As a result, you have this anomaly that platinum houses in Zimbabwe, with key culprit being Mimosa and Unki, are exporting raw platinum out of Zimbabwe."
Fears over potential looting have heightened since commodity prices boomed in the aftermath of pandemic curbs in 2021, with gold, palladium and lithium among the most sought after.
"Zimbabwe is being prejudiced," Biti said.
"Instead of providing (them) with further incentives as the minister is proposing, of exporting PMGs in raw form, the minister should actually be raising that tax so that there is an incentive of doing two things — of constructing a refinery and taking their ore to BNC, which has got the capacity of refining platinum in Zimbabwe," he added.
In May, a member of the Reserve Bank of Zimbabwe (RBZ)'s Monetary Policy Committee (MPC) said a dramatic drop in export revenues from platinum miners during the first quarter forced Ncube to somersault on plans to charge the beneficiation tax.
The 15% beneficiation tax, which was part of government's strategy to force platinum miners to establish domestic refineries, was due to come into effect soon.
But it had already sparked debate since it was announced about five years ago, with miners warning that the ramifications would be dire for an industry that was already battling to cope with a harsh tax regime.
Zimbabwe's platinum miners are among the country's biggest export earners, according to RBZ data.
Experts say sluggish United States dollar inflows from the miners affects State finances.
Persistence Gwanyanya, an MPC member, disclosed that there had been deadlocks over the beneficiation tax.
"Our challenge started during the first quarter of this year," Gwanyanya said while contributing to the Big Debate.
"The biggest contributors of foreign currency, platinum miners, did not bring forex because of an issue they had about the beneficiation tax.
"This is why we had a dip in foreign currency during the first quarter," Gwanyanya added, referring to Zimbabwe's escalating foreign currency crisis, which has seen the domestic currency tumble as exchange rates run amok.
In his contribution last week, Biti pushed for a tougher stance.
"The minister proposes royalty of 5% on platinum. It is not consistent with international standards," he added.
"Every platinum producing country has got a royalty of over 10%.
"In fact, given the fact that these minerals are not permanent, some countries including Australia actually proposed a wealth tax beyond royalties."
Related Topics