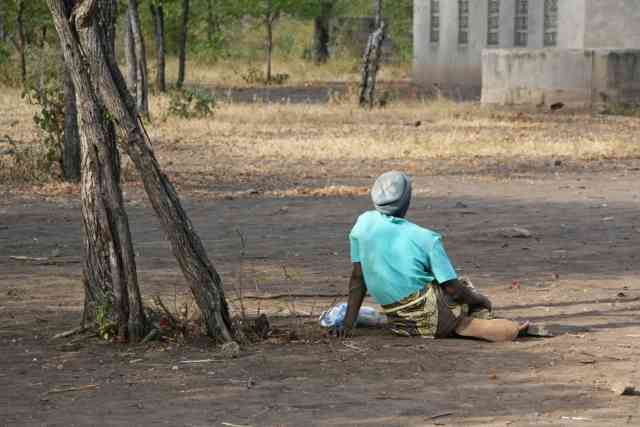 THE poverty levels in Zimbabwe have shot up sharply since 2014, with 73% of the population earning not more than US$100 a month, new data show.
Data contained in the National Financial Inclusion Strategy II (2022-2026) indicate that the poverty levels in the country have increased from 65% in 2014 to 73% this year.
"According to the 2022 FinScope Consumer Survey, the poverty levels have increased from 65% in 2014, with 73% of the population earning not more than US$100. Most of the population earn small, inconsistent and irregular income, with 58% of the population relying mainly on piece jobs as a source of income," the report noted.
"Vulnerability indicators, according to the 2022 FinScope Consumer Survey, point to more hardships for the majority of Zimbabweans, with 68% of the population having gone without money and needing to make alternative plans to meet daily needs, while 61% had to skip a meal due to lack of money for food."
The report notes that the increased hardships were driven mainly by sustained recession in 2019 and 2020, with gross domestic product (GDP) estimated to have contracted by -6,14% and -5,28%, respectively, on the back of climatic shocks and other exogenous shocks such as Cyclone Idai, and the Covid-19 pandemic.
The Southern African country, once a rising economy on the continent with its mining and agricultural industries propelling the country forward, is struggling with corruption, hyperinflation and mismanagement.
Traffic into Zimbabwe's supermarkets has plummeted by 40% this year, tracking a downturn stemming from authorities' tough liquidity mop up operation, according to the Confederation of Zimbabwe Retailers (CZR).
The CZR noted that demand had dropped by 33%, underpinned by currency depreciation mostly during the first half of 2022.
Galloping inflation wiped out about 30% of the Zimbabwe dollar's value during the first half. Annual inflation, according to the Zimbabwe National Statistics Agency (Zimstat), slowed to 268,8% last month, from 280% in September.
But CZR said the figure is still too high.
A preliminary report on food poverty line (FPL) for October released last month by the Zimbabwe National Statistics Agency (ZimStat) reveals that the FPL for one person was ZW$21 455 (about US$33), while the total consumption poverty line (TCPL) for the same person stood at ZW$28 144.
The food poverty line represents the amount of money that an individual requires to afford the minimum daily energy intake.
In June this year, the World Bank said the FPL and total consumption poverty line were increasing rapidly in Zimbabwe without a matching increase in incomes, resulting in worsening vulnerabilities and food insecurity.
ZimStat's TCPL of ZW$28 144,07 per person in October 2022, could have been understated given that a loaf of bread costs around ZW$800, meaning that a person could exhaust the ZW$28 144,07 on 35 loaves of bread alone.
The National Financial Inclusion Strategy II report said savings uptake has been declining over the review period from 47% of adults who were saving in 2014, down to 36% in 2022, driven mainly by limited or lack of disposable income to place into savings.
The savings averaged US$130 per month reflecting the general poverty levels among some Zimbabweans.
"Savings remain largely informal. Savings both with the banks and other formal non-bank financial institutions have declined from 10% in 2014, to 5% and 7% respectively, with 64% of the adult population not saving at all, an increase from 53% in 2014," it said.
The report said only 13% of micro, small and medium enterprises (MSMEs) use banking and other formal channels for saving, which represents a 7 percentage pointDigest 3 decline from 20% in 2014.
Low awareness of financial products and a lack of disposable income were identified as major barriers to savings and investments in the formal financial services sector.
Related Topics