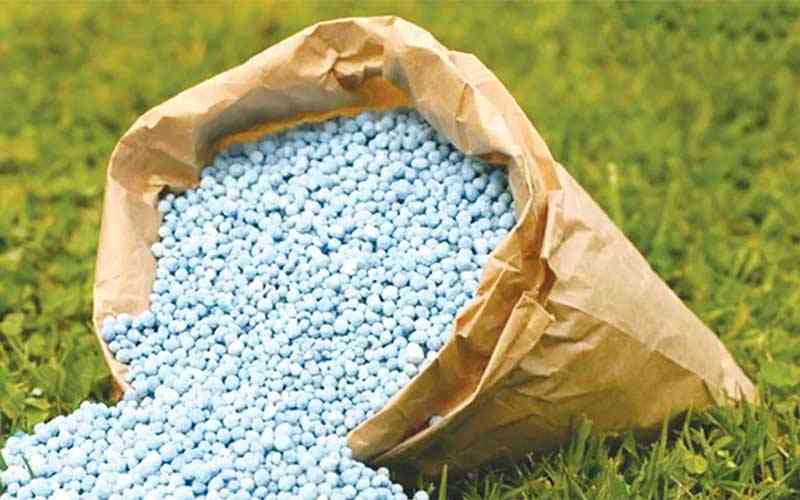 THE Industrial Development Corporation of Zimbabwe (IDC) says a process to install its US$2,2 million fertiliser granulation plant at Zimphos has begun.
The plant, with capacity to produce 120 000 tonnes of basal fertiliser (Compound D) per annum, forms part of a grand plan by IDC to roll out a complete value chain in Zimbabwe, which wants to reduce imports and save scarce foreign currency.
Part of the strategy involves the recapitalisation of IDC's Compound D fertiliser value chain, giving the firm's assets capacity to produce locally.
The IDC, which is 100% controlled by the government, presides over a cluster of key fertiliser value chain assets, including Dorowa Minerals and Chemplex Corporation.
But the bulk of its plants are old and antiquated.
This has prompted the current IDC board to scout for funding to acquire advanced technologies.
Board chairperson Winston Makamure, told businessdigest this week that the plan was to channel locally produced fertilisers to the market and support a string of state funded interventions into agriculture, including the Pfumvudza scheme.
"President Mnangagwa recently commissioned a new fertiliser blender that produces 200 000 tonnes per annum," Makamure told businessdigest.
"We are currently installing a 120 000 tonnes per annum fertiliser granulation plant at ZimPhos. This is to ensure availability of basal fertilisers in support of government's Pfumvundza programme" the IDC boss added.
Makamure said once commissioned, the two plants will have capacity to produce and supply about 50% of the required national basal fertiliser.
He said Zimbabwe will save US$250 million per annum, which was being used to import fertilisers.
Makamure said IDC's Compound D value chain will start with phosphate extraction at Dorowa Mine in Buhera to granulation and blending of basal fertilisers at Zimbabwe Phosphates Industries (ZimPhos) in Harare.
An excess of US$5 million has been invested into new plant and equipment.
Agricultural value chains are one of the key priorities in the National Development Strategy 1 (NDS1), which is running from 2021 to 2025.
Under the blueprint, Zimbabwe seeks to structurally transform its dislocated economy that has been battered by currency fragilities and high inflation, from commodity-based to increasing manufactured value to products.
The IDC boss said the company had refurbished the Dorowa to Rusape power line to improve power reliability to Dorowa Mine.
This had, in turn, doubled the production of exportable magnetite from 1 000 tonnes per month to 2 000 tonnes per month.
Makamure said commissioning of these new plants is a testimony to the firm's ambition to accelerate innovation, research and development.
Currently, the country has been importing over 75% of its Compund D fertiliser requirements.
Related Topics