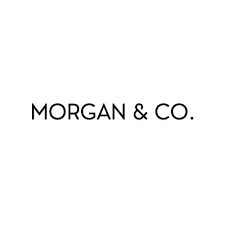 ZIMBABWE is yet to successfully integrate into global value chains (GVCs) with a latest analysis of manufacturing subsectors pointing to subdued growth in the country's participation over the past decade.
In its latest economics and market intelligence report, local research firm Morgan & Co said Zimbabwe was struggling to make inroads in the GVCs, which are the cross-border networks that bring a product or service from conception to market.
"Zimbabwe is yet to successfully integrate into GVCs. An analysis of manufacturing subsectors indicates little growth in Zimbabwe's GVC participation over the past decade in previously large export sectors, such as apparel, footwear and textiles. In fact, GVC participation across all sectors declined faster after the 2008 economic crisis. These developments also explain the modest GDP growth projections for 2022 and 2023," the research firm said.
The country's gross domestic product (GDP) growth for 2022 was revised downwards to 4,6% during the midterm review from 5,5% during the 2022 budget. Further reviews are still ongoing, according to Finance minister Mthuli Ncube.
On the positive side, Morgan & Co said there is evidence that the productivity of the services sector accelerated over the past three decades.
According to the World Bank, labour productivity in the services sector in Zimbabwe declined during the recession period but increased by 72,3% cumulatively during the period from 2010 to 2018.
"This significant improvement in labour productivity has helped Zimbabwe to catch up with other peers in the region. Therefore, moving resources from agriculture toward the services sector (especially to high-value-added services) would increase aggregate productivity.
"Country evidence also shows that productivity growth in the services sector was the main source of overall productivity growth in emerging markets and developing economies in the period following the global financial crisis, accounting for almost two-thirds of overall productivity growth," the research firm further noted.
Morgan & Co stated that it has always been upbeat about prospects in the financial services sector bearing in mind the value that could be unlocked through the African Continental Free Trade Agreement (AfCFTA). According to a survey carried out by the Zimbabwe National Chamber of Commerce last year, more than three-quarters of businesses across various sectors of the economy noted that the ease of doing business in Zimbabwe was unfavourable as a result of policy inconsistencies and limited financing.
According to the survey results, the major challenges related to limited availability of credit (91%), unpredictable policy landscape (82%), multiple licence requirements (73%) and red tape in public offices (67%) among others.
Related Topics