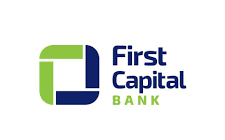 THE Balance Up and Drive Campaign by First Capital Bank, which began in April this year, will climax with a major bash on Saturday in Harare which will feature the grand draw and a concert featuring some of the country' top musicians
There are 3 brand new Toyota Rush Cars that will be won by three lucky customers at the grand final draw that is being dubbed 'Big Bash with the Big Bank' which will be held at the FCB Sports Club in Mount Pleasant.
Other consolation prizes have been won monthly during the course of the promotion.
Aside from the grand draw, there will be account opening facilities, hourly prize draws, social media campaign where the winner stands to win a brand new 43 Inch Hisense TV.
A free concert with the leading entertainers in Zimbabwe, Jah Prayzah , Nutty O and Reverb 7 will spice up the day's events. It will start at 9am up to 6pm.For the past six months the bank has been running a liability campaign under the name 'Balance Up and Drive'.
It began on April 1 2022 and has been running for 6 months
Monthly activations have been happening across the country as a build-up to the grand draw. Cities covered were Harare, Mutare, Masvingo, Gweru, Bulawayo and Beitbridge with Nutty O and Tamy Moyo providing entertainment.
The campaign aims to promote a savings culture in line with the country's Financial Inclusion agenda. It also aims to give back to its customers for their patronage over the years.
A customer will accrue an entry into the grand draw For an existing customer, one must maintain an average balance of $20,000 or US$100 per calendar month for the next six months.
New customers will need to open an account, deposit, and maintain a balance of $20,000 or US$100 during the promotion period.
A customer can increase their chances of winning if they maintain the required balance every month. For example, if they maintain the average balance monthly, they will have 6 entries, increasing their chances of winning the car.
Related Topics