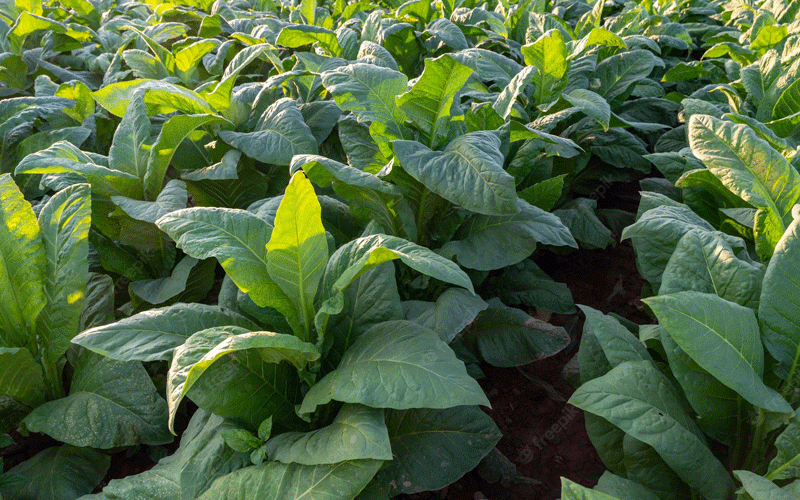 THE Tobacco Research Board (TRB) has given an ultimatum to tobacco growers to destroy stalks by May 15 to protect subsequent crops from viral transmission.
In a communique to tobacco growers, TRB plant health services director Cleopas Chinheya said farmers should remove tobacco stalks to break the life cycles of pests.
"This serves as a reminder to all growers to destroy tobacco stalks by the 15th of May. Growers are obliged to set aside a tobacco free period that begins from the afore-mentioned date."
"Tobacco stalks are a potent reservoir for pathogens such as Potato Virus Y and bushy top virus. Management of these viruses is subsequent management of aphids and good agricultural practices (including stalk destruction).
"Stalks should be cleared from fields to break the life cycles of pests and pathogens as well as to protect subsequent crops from viral transmission from stalks to seedbeds or fields."
He said seedbed preparations should only commence from June 1 and transplantation to fields should not be done before September 1.
Chinheya said seedbed destruction should be done not later than December 31 or as soon as seedlings are no longer required for the current season's crop.
He told farmers that officials from TIMB, Agritex and Quarantine Services would conduct routine inspections on growers' fields to ensure adherence to the legislated dates and non-compliant growers would be fined.
"In the event of late crop establishment as a result of delayed rains, some growers may not have been able to complete reaping before the stipulated date. It is, therefore, advisable that the inconvenienced grower seeks extension periods from the Department of Quarantine Services, Lands, Agriculture, Fisheries, Water and Rural Resettlement ministry to avoid penalty"
"However, the grower should ensure that all stalks are destroyed as soon as reaping is complete," Chinheya said.
He urged tobacco farmers to co-operate because viral diseases can easily become a pandemic since viruses can be transmitted across farms that are kilometres apart.
"Therefore, it is every grower's responsibility to be proactive and ensure efficient use of aphicides as we enter the new season in order to slow down proliferation of aphids which in turn minimises viral transmission."
Follow us on Twitter @NewsDayZimbabwe
Related Topics