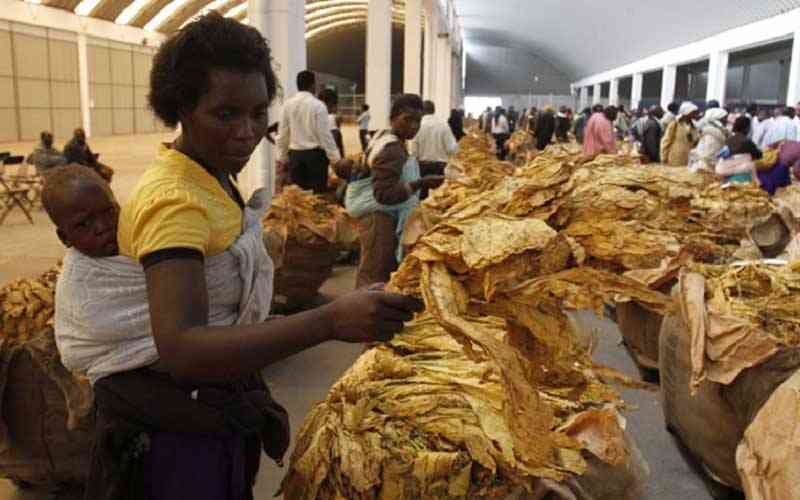 THE Tobacco Research Board (TRB) has urged farmers to ensure that all saleable tobacco has been taken to the floors and that tobacco barns are cleaned soon after the selling season ends to clear all debris, dust and scrap.
In its annual clean-up exercise statement, TRB chief executive Oswell Mharapara said cleaning ensures that buildings utilised for the handling and storage of tobacco do not attract or harbour pests.
This is because for pest infestations to grow and establish they need optimum conditions which include, among others, suitable food sources and undisturbed shelter.
Tobacco handling in the barns frequently generates dust and scrap that can settle on ledges, pipework, machinery, corners and crevices.
The dust and scrap can provide sanctuary and food sources for insect pests, even well after all tobacco has been removed from the facility.
"By cleaning up, a dead period for food resources is created which helps in the elimination of the target pest or in preventing its establishment," he said
"As soon as the selling season ends and all saleable tobacco has been taken to the floors, cleaning up operations should start with the ultimate aim of clearing barns of all tobacco debri, dust and scrap."
Mharapara further pointed out that cleaning should be done by removing all items including storage containers, baling, grading and other equipment from the building and scrub it down with detergent and water
"Starting at the highest point first, use a strong jet of water to hose down or alternatively use a bucket of water and stiff brush to wash down and thoroughly clean the roof and its supporting structures," he urged.
Mharapara called on farmers to pay particular attention to the upper surface of beams, walls and steam hoods where dust accumulates.
"Hose or wash down walls ensuring that dust, dirt and tobacco scraps are removed from crevices, then scrub them with a stiff broom using detergent and water. Finish up with a final hosing or wash-up with clean water," he indicated.
"The accumulated washings containing the dust particles from the building could be heavily contaminated with pesticide residues so ensure that these are removed and buried as far as possible from the doorstep area."
Mharapara added that it was important that any product or material such as stored agro-produce and tobacco packaging material that can be fed on by the moth or beetle is not stored in the building.
Follow us on Twitter @NewsDayZimbabwe
Related Topics