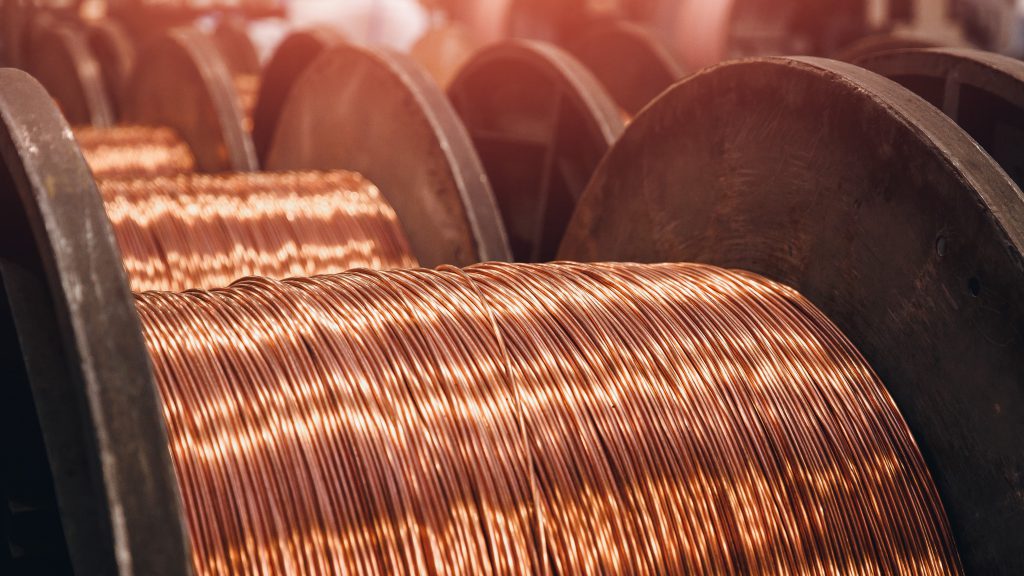 SHAME MAKOSHORI FIRM exports into Mozambique and Rwanda helped Zimbabwe Stock Exchange (ZSE) listed cables maker, Cafca lift volumes to foreign markets by 8,2% during the third quarter ended June 30 2022, the firm said on Tuesday.
In total, the firm's domestic and foreign conductor volumes rose to 676 tonnes during the review period, from 625 tonnes during the same period in 2021, Cafca said in a trading update filed with the ZSE.
Historical year to date turnover and profit against the same period last year increased by 197 % and 251 %, respectively, company secretary Caroline Kangara said.
But the firm continued to face hurdles in Malawi, a key market where foreign currency shortages have resulted in tepid demand. Kangara said export volumes for the review period rose to 92 tonnes, an 8% rise from 85 tonnes during the same period last year.
"Export volumes were 92 tonnes in the current quarter versus 85 tonnes in the same quarter last year," she said.
"Our customers in Malawi continue to experience difficulty in obtaining foreign currency so sales there are slightly constrained. Rwanda and Mozambique contributed to a growth in year-on-year sales," she said.  The cables giant also increased domestic volumes by 8%, but most through — put was shipped to Zimbabwe's mining industry. Rwanda and Mozambique are two of Africa's fastest growing economies.
Mozambique has recently registered significant investor interest in its coal mines. Oil and gas projects have been taking shape in the southern African country. Similarly the return of peace in Rwanda has been driving investments across sectors.
Demand for raw materials and industrial requirements have been increasing in Rwanda, and Zimbabwean firms have taken advantage of cordial relations between the two countries to exploit opportunities in various areas, including the exportation of finished products. On the domestic front, Zimbabwe has recently attracted significant interest in gold and lithium mines, where close to US$1 billion has flowed in the last year, as global corporations lay the groundwork for full scale exploitation. Lithium has become the second growth front for Zimbabwe's mining sector, following the platinum boom a decade ago.
"Local volumes for the quarter were 8% up on the same quarter last year with the growth mainly in mines and factory cash sales," Kangara said. "Aluminium conductor sales were down mainly due to the impact of awaiting regulatory approval for the barter deal with ZETDC (Zimbabwe Electricity Transmission and Distribution Company).
"Cafaca has three months sales cover in finished goods stock giving us the ability to meet the +/- 1 400 stock lines the market requires in relation to our weekly production target of 16 line items.
"We believe that the next three months volume will be higher than the current quarter's volume which should result in the company achieving year on year growth in volume sales," she added.
Kangara said recent interest rate hikes by the central bank to 200%, from 80% previously, would have a bearing on profitability.
The ZETDC issue related to delays in securing authorities' nod to extend a contentious barter deal that potentially saves millions in United States dollars annually.
Cafca's deal with ZETDC involves swapping scrap copper from the power utility with its aluminium conductors.
The deal gives Cafca an opportunity to save cost in copper imports.
In 2017, the Competition and Tariff Commission (CTC) moved to investigate potential unfair trade practices between ZETDC and Cafca, four years after the transaction was inked.
"It is alleged that owing to the barter trade agreement no other company can supply ZETDC with aluminium conductors thereby restricting competition in the market of distribution of electricity conductors. According to Section 28 of Zimbabwe's Competition Act, the CTC is empowered to investigate issues of "restrictive practices," it said at the time.
"Prima facie,   the agreements between ZETDC and Cafca may constitute a restrictive practice in terms of the Act with the effect that it may restrict the entry of other aluminium conductor suppliers into the market of distribution of aluminium electricity conductors.
"The ZETDC — Cafca deal was initially supposed to expire in August 2015, but it was extended further as both parties were accruing significant benefits," it added.
Reports at the time said as of 2014, ZETDC had saved around US$26,4 million while Cafca had significantly reduced its overheads by trimming import.
Controversy over the transaction returned last year, when authorities at the power utility faced accusations of sidestepping tender procedures when the deal was inked.