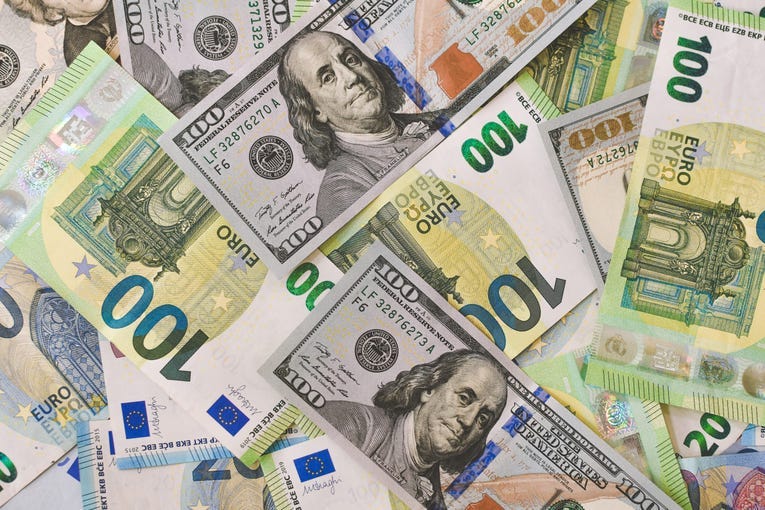 Jacob Mutisi FROM information, communication and technology, manufacturing and motor vehicle importing companies or any business that imports and receives their payments in their accounts in USD, it is now over 14 years since the Zimbabwean government has been trying to contain black market trading.
The only sector that has suffered the most is the business community. History will tell you that it is the black government that was behind the death of Olivine, Willowvale Motor Industries, Cottco, NRZ, Barbican, just to name a few. We do not want the same to happen to the last surviving listed, large-to-small enterprises or any other business that is operating in Zimbabwe.
The Minister of Finance, Mthuli Ncube and the Governor of the Reserve Bank of Zimbabwe (RBZ), John Mangudya should realise the problem is not externalisation; it is survival.
Zimbabwean businesses have been operating in a very difficult environment and how they managed to survive is not only a miracle but something out of this world.
Following a directive from the RBZ on August 24, 2020, under an Exchange Control Directive RV176/2020, Zimbabwe is now a dollarised economy and there is no need for the government to liquidate the 20% foreign currency of the funds returned in a Zimbabwe's bank account.
The Exchange Control Directive RV176/2020 (2.3.1) of August 24, 2020, reads: "With effect from 21 August 2020, 20% of the foreign currency receipts of providers of goods and services shall be liquidated at the point of depositing in the domestic FCAs, at the prevailing auction rate in order to support the foreign exchange auction system from domestic resources. These liquidations shall be transferred to the Reserve Bank daily. The remaining 80% shall be retained indefinitely in the domestic FCA for own use by the concerned provider of goods or services."
Zimbabwean companies are struggling and need the foreign currency to survive. Do your maths, the government takes 20%, Zimra takes 14,5%, that is already 34,5%. Do your Maths again, on how much are Zimbabwean companies making in profits?
There is a need for the government to protect the last surviving companies and businesses in Zimbabwe's difficult economic challenges. How on earth does the Government of Zimbabwe expect e.g. National Foods and Zimoco Motors to survive yet the business they run requires a lot of foreign currency and their only source of forex is the foreign exchange auction yet the system has no capacity to satisfy this market.
Imagine taking away US$200 000 from a deposit of US$1 million and above that takes away 4% of cash transactions from the bank. Surely, how do you expect a business to survive when you are taking away 34,5% of the business transactions that a company receives in a country that is battling to secure foreign currency in any form?
Diaspora remittances are one of Zimbabwe's key benefits that migration brings to originating countries. Zimbabweans abroad send money and goods back to their country of origin. These remittances are contributing to national development and are driving our national economy.
If our diasporans are driving Zimbabwe's economy just by sending money to their home land, why is it difficult for the Zimbabwean government to remove the 20% deductions on all foreign currency received and also remove the 14,5% foreign currency tax in an economy that does not have the foreign currency?
It is on record that we have done it before during the late Mugabe's era when we targeted indigenous banks killing some of the best and well run banking institutions like Barbican Bank, ran by none other than Ncube, who is now our Finance minister and his only crime was he was trading in the foreign currency black market and should be protecting businesses that are operating in this difficult economy and require every penny they receive in foreign currency.  The problem is not the companies that operate in Zimbabwe, the problem is about dysfunctional government policies in general and on the fiscal and monetary arenas in particular. The time has come to call a spade a spade.
The problem is not the black market or externalisation, it is the central bank which is not doing an Open Market Operation.
Open Market Operations involve the purchase or sale of securities, such as Treasury Bills or government bonds, by the Central Bank in order to influence the money supply. When the bank sells (purchases) these securities to (from) a bank or an individual, money is withdrawn from (added to) the flow of money in the economy.
The RBZ has become a law unto itself which punishes businesses that operate in a difficult environment? The 34,5% is definitely going to kill Zimbabwe's indigenous companies which are supposed to be protected.
Where does our government expect to cover the 20% foreign currency shortfall that is required for our businesses to operate? Zimbabweans need the foreign currency to survive, import fuel, buy cars and spare parts when the banks are not offering them any foreign currency.
The issue is Zimbabwean companies see opportunities in warped government policies and they use them to their benefit just as any rational human being would do.
The government needs to review its policies. This is the same government that requested our local companies and institutions to stop charging any of Zimbabwe's products and services in foreign currency yet they are doing the same charging forex on the importation of vehicles and paying for goods.
We are a nation that is losing money in a five-year cycle, meaning they introduce a US dollar and abolish it and the cycle is back again. Let us face the facts, are 34,5% regulations affecting our all-weather friends the Chinese and other players? It is time to protect our indigenous players who have kept this economy moving and employing hundreds of employees who still have jobs.
Remove these 20% foreign currency deductions and give us a tax break on the 14,5% that are killing local companies. The government has done it for civil servants who can now import vehicles duty free. Do the same for the struggling business community.
Mutisi is the CEO of Hansole Investments (Pvt) Ltd. He is the current chairperson of Zimbabwe Information & Communication Technology, a division of Zimbabwe Institution of Engineers.