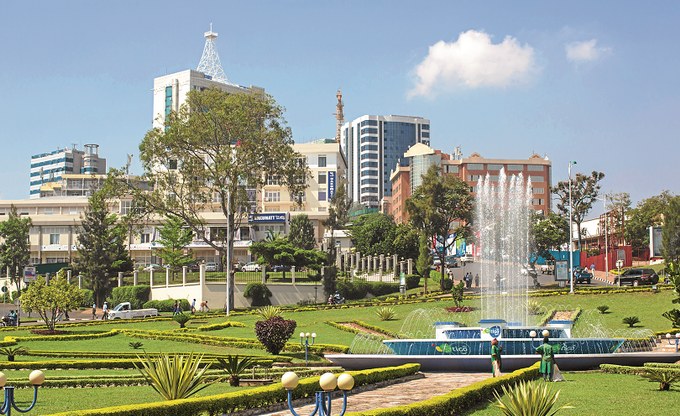 IN terms of natural resources required for infrastructure and commercial activities, African cities have the potential to become centres for a wide range of activities, including avenues for study opportunities, jobs, and services. Almost three-quarters of Africans live in or have links to cities, and this percentage is anticipated to climb to over 90% by 2050-2060.
Due to high population density, urban areas consume the most energy and have the highest amounts of greenhouse gas emissions. Cities should be well-positioned to show leadership in the clean energy transition. This can achieve significant benefits through the early adoption of policies aimed at achieving climate neutrality, as the fight against climate change increasingly involves the deployment of solutions at all levels and citizen participation.
To that end, the African Union is putting smart cities at the centre of its efforts to realise components of the "smart city" idea through the African Union's Agenda 2063.
What is a "smart city"? A smart city is a location that combines physical, digital and human systems into existing networks and services to improve energy efficiency and reduce emissions for the benefit of inhabitants and companies.
A "smart city" includes more energy-efficient buildings, integrated renewable energy sources, sustainable heating and cooling systems, smarter urban transportation networks, upgraded water supply, and better waste disposal facilities to address the city's economic, social and environmental challenges. To offer sustainable and inclusive solutions to make cities more resilient, smart cities rely on government commitment and wide and inclusive public involvement.
AU 2063 policy initiatives and cities The African Union (AU) Agenda 2063 emphasises the need for integration as one of the pillars for ensuring Africa accomplishes its goals for equitable and sustainable growth and development. Agenda 2063 Aspiration 2 emphasises the importance of Africa developing world-class infrastructure that criss-crosses the continent and improves connectivity through newer and bolder initiatives to connect the continent by rail, road, sea and air; and developing regional and continental power pools, as well as ICT.
Modderfontein New City in Johannesburg, South Africa; Kigali Innovation City in Rwanda; and Konza City in Kenya are among the smart cities now being created in Africa. Zendai, a Chinese corporation, created Modderfontein City for R84 billion (US$5,06 billion).
To achieve smart city status, the local administration should construct a four-pillar initiative that includes digital infrastructure, digital inclusion, e-governance, and digital economics. The following are some of the primary reasons why Africa is the ideal continent for developing smart cities:
Limited Urban Infrastructure: Because many African communities have not previously been urbanised and have little to no infrastructure, there is little need for replacing outdated utilities, making creating smart cities in Africa cheaper and faster.
An expanding African middle class: Around 170 million of Africa's 1,3 billion inhabitants are now middle-class. For instance, according to World Data, in Ethiopia alone, the middle class is expected to rise by almost 1 200% over the next decade, from roughly 716 000 individuals now to over 9,6 million by 2030.
Rapid urbanisation: Africa is officially the world's fastest urbanising continent, particularly in East Africa. Between now and 2050, the continent's population is expected to quadruple.
Africa's entrepreneurial spirit: African entrepreneurship is critical to the continent's future development.
Enos Denhere WhatsApp +263773894975