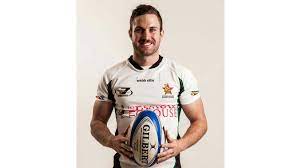 PAUL VUTETE THE Cheetahs will next week hold an intense training camp ahead of a busy schedule, which includes participation in the World Rugby Challenger Series event in Chile in August and ultimately the Rugby World Cup Sevens to be hosted by South Africa a month later.
Zimbabwe's national rugby sevens side made the country proud in April by qualifying for the Rugby World Cup Sevens by finishing as losing finalists in the Rugby Africa Cup Sevens in Uganda.
After taking a short break since securing their World Cup ticket, the Cheetahs squad, which is dominated by locally-based players, recently resumed training to keep their fitness levels high.
Head coach Graham Kaulback revealed in an interview with IndependentSport that the upcoming training camp will provide his technical team with an opportunity to finalise their squad for the upcoming international assignments.
The World Rugby Challenger Series will take place during the weekend of August 12-14, with one ticket on offer to gain promotion to the HSBC World Rugby Sevens Series 2023.
After the trip to South America, the Cheetahs will immediately shift their attention to the Rugby World Cup Sevens 2022 to be played at the Cape Town Stadium from September 9 to 11.
"Our goal for the camp is to have a pretty good idea as to who will be selected to travel to Chile for the Challenge Series as well as the World Cup in September," Kaulback said.
"Our goal is to also advance our gameplay technically and advance cohesion within the group since it's coming from different parts.
"The camp will finish with an exhibition match at the annual Peterhouse Sevens in Marondera, which will be a good opportunity to grow the game in Zimbabwe, and grow the profile of the Cheetahs Sevens Rugby as two Cheetahs teams will be playing against each other."
Meanwhile, highly-rated Botswana-based playmaker Pride Nyameni has been invited to join the Cheetahs' training camp following his outstanding individual performances for the Gaborone-based side Spartans during the Zambezi Sevens.
The Mbare-born ex-youth international was named the Player of the Tournament after inspiring his side, which is made up of expatriate Zimbabwean players to a surprise victory at Harare Sports Club.
But Kaulback said: "Yes, there are some foreign-based players we are inviting to camp. There are a number of players from Spartan Rugby Club in Botswana, who will form part of our camp and be integrated with Cheetahs. They are Zimbabweans and will be given an opportunity to put their hands up for Cheetahs' selections."
"We know how good Pride is and what he brings to the table which is awesome.
"He is a good talent and character, we expect nothing less or more from him; it is a good thing to have him in the mix.
"He reads the sevens game well and performs well on the field therefore he will provide a lot of competition in the nine and 10 sweeper playmaker role as there are also some locals based for that role. It's a healthy competition, so it is a good thing."