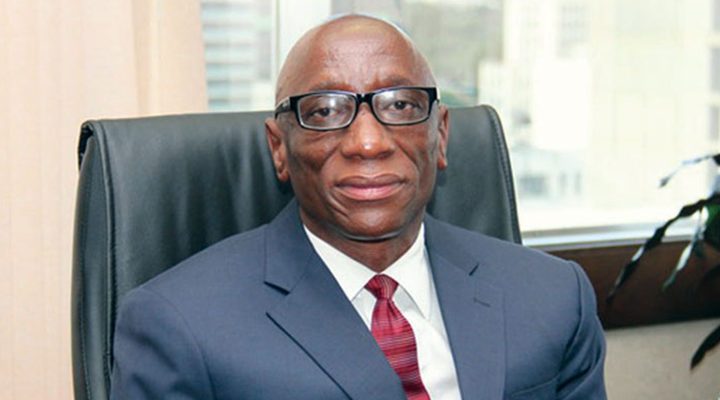 TAURAI MANGUDHLA FORMER ZB Financial Holdings (ZBFH) chief executive officer (CEO) Ronald Mutandagayi (pictured) and Standard Chartered Zimbabwe managing director Ralph Watungwa have left the Mashonaland Holdings (MashHoldings) board after serving the company as non-executive directors since 2016.
Both executives are leaders in the banking sector.
Watungwa was elected Bankers Association of Zimbabwe (BAZ) president in 2020, deputised by Mutandagayi.
In a notice, MashHoldings said Mutandagayi resigned effective April 6, 2022, while Watungwa's resignation was a week earlier.
Mutandagayi once served as chairperson of the board.
"He provided the company with strategic leadership and immense commitment, which positively contributed to the growth of the company over the years," MashHoldings company secretary Egnes Madhaka said.
He left ZBFH in June last year.
Mutandagayi came under the spotlight in early March 2021 when a video of him allegedly assaulting his estranged wife went viral on social media. This led to troubles at work with the group vouching to take appropriate action prior to his eventual resignation.
The former ZBFH executives' troubles are not yet over as Mutandagayi this week dragged his wife to court, accusing her of perpetrating domestic violence.
Mutandagayi, whose video went viral last year, accuses his wife, of assaulting him with a wooden spoon and unlawfully disposing of family property worth US$100 000.
The wife appeared before magistrate Tafadzwa Mhiti and was remanded to May 17 for trial on free bail.
Watungwa was appointed Standard Chartered Zimbabwe CEO in 2012.
"Ralph's input and guidance over the years enabled the company to maintain profitability and to sustainably navigate through the economic challenges facing corporate entities," added Madhaka.
He has also hogged headlines for the wrong reasons including being sent on forced leave subject to internal investigations amid allegations of misconduct.
Mashonaland Holdings has appointed ZB Reinsurance managing director Brilliant Shumba and acting Standard Chartered Bank Zimbabwe CEO Mubaiwa Mubayiwa as interim non-executive directors.
Shumba is a past board member of Credsure, past chairperson of the Insurance Council of Zimbabwe and past chairperson of Zimbabwe Reinsurance Council.
He holds an MBA and is currently pursuing an MSc in digital business. Shumba also holds a degree in insurance and risk management and completed an executive management programme.
Mubayiwa has served as head for commercial banking in Zimbabwe and Southern Africa since 2015 following a two-year stint as head of financial markets Zimbabwe.
He holds a degree in economics and a Chartered Institute of Management Accountants qualification.