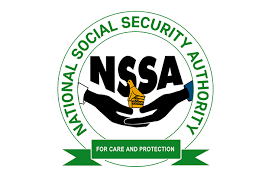 LORRAINE NDEBELE ZIMBABWE'S pan-African integrated information communication technology solutions company, Twenty-Third Century Systems (TTCS) has taken the National Social Security Authority (Nssa) to court over a debt amounting to about US$7 million.
The outstanding debt is in respect of annual maintenance fees on an agreed number of software licences supplied to the social security authority.
The TTCS, which is duly incorporated in accordance with the laws of Zimbabwe, supplies software systems and software installation. The company entered a written end-user licence agreement with Nssa on December 20, 2013.
In terms of the heading licence agreement, TTCS was identified as the licensor and Nssa the licensee and the company granted Nssa a non-exclusive, perpetual licence to use their software, documentation, other proprietary information and database at specified sites.
Nssa agreed to install the software and database on designated units and the intranet server as per agreement.
"The parties furthermore in the licence agreement said that in the event of the number of the named users exceeding the maximum number agreed as per the schedule, Nssa would inform the TTCS with a view to agree on the fee for such excess number.
"And further that Nssa may not transfer the right granted to it under the agreement to third parties without TTCS  Plaintiff's prior written consent," read part of the summons seen by the Zimbabwe Independent.
The terms of the software supplier services were derived from the Nssa's request for proposal (tender number NSSA 01/2012) and as per TTCS's response accepted by Nssa, in terms of the contract, TTCS was to supply software for Nssa's social security system that could support 200 users.
TTCS installed and maintained the software for and on behalf of Nssa for the contract duration until June 2019 as per their software supply and maintenance agreement.
In terms of the Software Supply and Maintenance Agreement read with the provision to Clause 2.1 of the Licence Agreement and the Software Use Rights and Conditions of the plaintiff, Nssa was obliged to pay TTCS the sum of US$831 000 as annual maintenance fee for the agreed maximum number of software licences supplied for the calendar year 2018. According to TTCS, Nssa has failed and neglected to pay to the plaintiff the annual maintenance fee for the software licences supplied to it at its request.
According to the summons, TTCS further demanded about US$5 million being fees owing for software licences utilised by Nssa in excess and without the consent of TTCS. The software company is demanding a further US$1,4 million apart from the US$831 000.