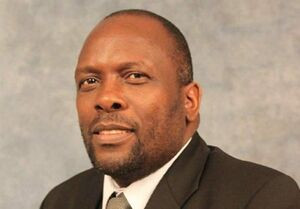 ZIMBABWE needs a debt management strategy that is development-oriented and should pay attention to what it borrows for as well as be clear on the borrowing terms, an economic analyst has said.
Addressing participants at the fourth edition of the Zimbabwe debt conference in Bulawayo yesterday, economist Godfrey Kanyenze said Zimbabwe's problem was not indebtedness, but what the debt is being acquired for.
This comes at a time when the country is struggling to settle public debts in excess of US$19 billion.
"Indebtedness per se is not the problem, but rather what one is borrowing for. The sustainability of debt depends on the objective of spending and the terms of borrowing. Where borrowing is to finance public investments to support economic growth and deliver basic necessities, the payback attached to such investment ensures that capacity to generate revenue for the debt itself," he said. "Therefore, a debt strategy that is development oriented requires closer attention to what we are borrowing for and the terms of borrowing," Kanyeze told guests at the conference which was jointly organised by the African Forum and Network on Debt and Development; and Zimbabwe Coalition on Debt and Development.
"Investing in infrastructure helps to reduce the overall cost of doing business, enables people to access markets and is a precondition for private sector development. It is key to regional and continental integration and helps leverage sustained growth, employment creation and poverty reduction. Hence there is a positive association between investment in infrastructure and a country's output growth and productivity," Kanyenze noted.
The 2019 African Development Bank (AfDB) report on Zimbabwe found out that there was a major deterioration in the quality of infrastructure arising from inadequate levels of public expenditures for routine and periodic maintenance of infrastructure networks especially power, water, sanitation and transport.
While the 2011 AfDB infrastructure and growth report had projected the cost of rehabilitating the existing infrastructure networks and increasing network capacity over the next decade at US$14,2 billion, the 2019 report revised the estimated cost over the next decade (2019-30) to US$33,8 billion.
Kanyenze said despite being in debt distress, Zimbabwe's infrastructure is in dire need of rehabilitation, adding that economic growth remained erratic, with over 80% of total employment being informal, inequality is worsening and 43% of the population is living in extreme poverty.
He added that it was unfortunate that due to lack of arrear clearance and debt resolution, Zimbabwe could not access the various debt relief facilities that were introduced at the onset of the COVID-19 pandemic such as Debt Service Suspension Initiative and the G20s Common Framework, among others.
In a statement following the International Monetary Fund staff visit to Harare from September 12 to 19, 2022, to discuss recent economic developments and the economic outlook, the Bretton Woods Institution said it could only give the country financial support if there was a clear path to comprehensive restructuring of Zimbabwe's external debt, including the clearance of arrears and a reform plan that was consistent with macroeconomic stability, growth and poverty reduction.
The fund added that international re-engagement remained critical for debt resolution and access to financial support.
Follow us on Twitter @NewsDayZimbabwe
Related Topics