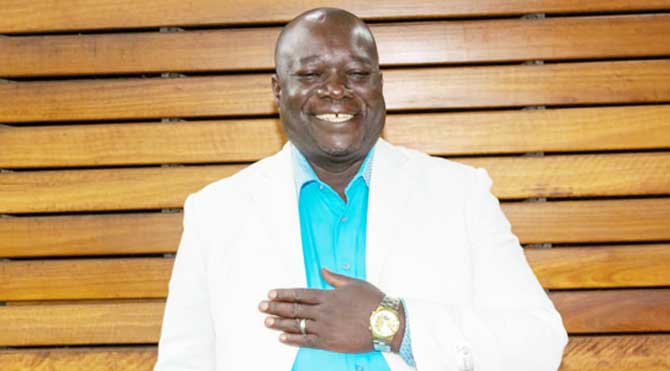 By Takemore Mazuruse
Rusape-born sungura musican and Njonda Power Band leader Patrick Mupindu has set his sights on conquering the music industry following the release of his single titled Ndangariro.
Mupindu, who is a truck driver, said life was tough growing up because he is an orphan, but he thanks God for the opportunities that have come his way including the ability to follow his music passion.
"I am an orphan and I never had an easy life growing up," Mupindu said.
"I had to fend for myself and defy odds to become the person that I am today.
"I am an international truck driver and we transport goods from Southern region countries like South Africa to Malawi, Mozambique, Zimbabwe and the DRC.
"Following my music passion is cherry on top for me and I hope to make an impression and inspire many.
"The single Ndangariro is a precursor to a soon to be launched album and I hope the fans receive it."
Mupindu was inspired into music by a lot of things and he recognises sungura giant Madzibaba Nicholas Zakaria as his greatest inspiration.
"I grew up in a complex set up and that obviously inspired my music journey," he said.
"The things that would happen around me drew me closer to music and the message it carries.
"My greatest inspiration is Madzibaba Nicholas Zakaria, who also happened to work in the international truck driving business at some stage in his life.
"I grew up listening to his music and I love it to this day."
Mupindu recognises Zakaria as his mentor and he hopes to tap from his experience and wisdom as he continues to follow his music passion.
"I love sungura music and I draw lots of inspiration from the music legend Madzibaba Nicholas Zakaria and I hope to share the stage with him as we progress in the industry," he said.
"The single Ndangariro is doing very well and getting lots of airplay on national radio.
"The song speaks to my life and it narrates the difficulties of growing up without parents.
"The hope is to inspire others in the same situation to outgrow their challenges."
Mupindu has got plans to release a new album during the course of the year to cement his place in the industry and he promises fans a master stroke.
"We are expecting to release a six-track album in September and we will shed more light on that, but all is in place," he said.
"My plan is to keep the sungura sound going and I will always play my part in maintaining this legacy.
"My dream is to attain the levels reached by Madzibaba Zakaria."
Being an avid Khiama fan, Mupindu said he was going all out to safeguard the sungura sound and make his mentor proud.
"I am an avid Khiama Boys fan because of the sound and the message that the music carries." he said.
"Every time I am in Zimbabwe I make sure to visit Madzibaba."
Related Topics