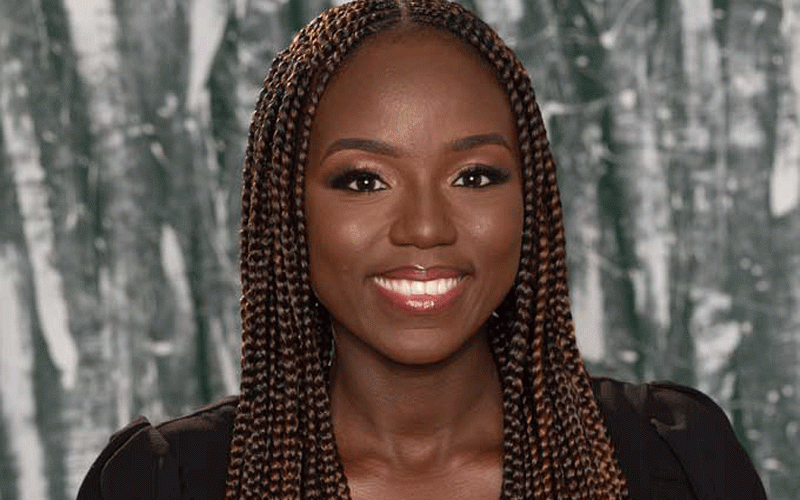 Warner Music Africa (WMA) is happy to adjudicate the hills and zealous to throw good solid punches on the fizzles and fusses giving a gaping hole for a trait of endless creative thinking to go stale, before culminating to bitter ponder as a huge clump of artists of African parentage — looking to establish their premises on the international euphony scene — go through a turbulence of emotions.
Philosophy just about alive, kudos to the level above record label, an associate of Warner Music Group (WMG) — a global leader in music aggregation and home to some of the best-known labels in the recorded music industry — which is a part of the American film studio Warner Bros. By forming formidable partnerships, WMA is looking to intoxicate will, power, and tenacity!
Working as a very classy futuristic agent, the tone has been set as the latter recently roped in Lacuna Creative Studios to aid in weaving a web of professional visual companion pieces that embrace the technicalities of what makes storytelling a fly ball resonating with the warmth, creativity, optimism, and diversity rife in trills.
Ironically, the perfect merge to bounce off delightful visions adopts the next level and gear of success, following Lacuna Creative's down pat push — to be the absolute best in capturing the forthcoming Inkabi Zezwe six-part documentary series to the making of Sjava and Big Zulu's whopping canon craft called 'Ukhamba'.
Good as it gets, visuals are an infinite earthy adjacent patterned advance compact to convey the sound of music to being — through lifelike storytelling. Underlying Warner Music Africa's dominant culture, it is an extension that recognizes the vision of the coherent global recording label's managing director, Temi Adeniji — who is doing whatever it takes to expand into the visual long content format.
"As we continue to grow our footprint in South Africa and on the continent, the importance of expanding our footprint in terms of content (both long and short-form) in order to support our artists, labels, and partners — cannot be understated. Our collaboration with Lacuna is an important step in building out this capacity for us as a business, and we could not be more excited to dive into a range of projects that are already in development," Adeniji said.
Addicted to getting better, Lacuna Creative Studios offers trans-formative post-production firmness of purpose for forward-looking commercials, TV shows, and films. Change eminent, the latter believes the in store starts out with exalting visuals and ply convincing media that does the utmost to reinvent, get-up-and-go as well as kick on the far side of a higher floor — three mountain passes up — the boundaries of post-production through bespoke cinematic styling.
Building nicely, Lacuna's portfolio features diverse cum laude projects listing Delicious Fest, AFWID, Nasty C Ivyson Tour, and more of late the Inkabi Zezwe Tour aboard WMA. An undisputed super proud moment for the quite remarkable establishment's creative director, Kudakwashe Mpambawashe, who is hitching pure narratives that keep glowing up access to the treasure hunt.
"In all my years in the industry one thing has remained true, collaboration is key. I'm excited about this partnership and can't wait to continue to make magic with the Warner Music Africa team," Mpambawashe said.
Setting off a part of the quest, Lacuna will be creating cardinal visual media for WMA's here and abroad repertoire. Winning the hearts of sharp-set ceiling smashers, devil-may-care trendsetters, and ill-fed ground breakers is everything! The 'overeager to capture and play up moments' establishment, will also train young wishful artists in the field of visual storytelling.
This undertaking is come-at-able through Warner Music Africa's youth development program called 'Culture Shifters' — an initiative created in reaction to calls to 'opening up the industry' by providing avid art students with key industry learning chances. Having an august way of piloting the downright peek of bits through lens, Malope Makola, a creative producer at Lacuna Creative Studios — takes the lion's share of thrills.
"We are absolutely elated to embark on this incredible journey with WMA. This partnership represents an important stride forward for us in our mission to tell true African stories on our beloved continent. To be recognized as a preferred content partner is both humbling and inspiring. Together, we will unlock new dimensions of creativity and empower authentic African voices to resonate with audiences worldwide," Makola said.
Functioning to each other's strengths in an industry where visual media is a thriving primal vehicle for connecting to audiences, joining forces with Lacuna Creative Studios builds on Warner Music Africa's vision of orienting itself as an on-the-pulse multimedia troupe!
BIOGRAPHY: Grant Moyo is a prolific writer, innovative media personality, entrepreneur and a creative artist who is passionate about using his creative mind for the betterment of society.
Follow him on Twitter: @TotemGrant
Related Topics