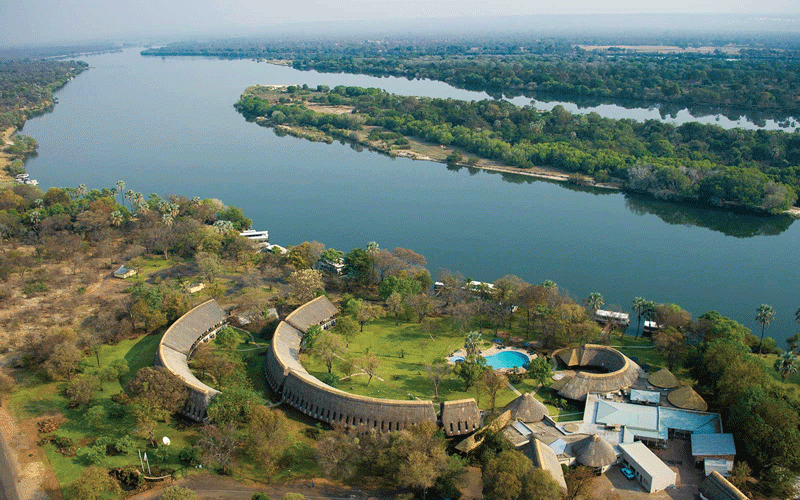 RAINBOW Tourism Group's four-star hotel, A'Zambezi River Lodge, recently added a feather in their cap after winning this year's Travellers' Choice award.
The award is organised by the Trip Advisor Traveller's Choice Award and celebrates businesses that have consistently received great travellers reviews on Trip Advisor over the last 12 months, placing these winners among the 10% of all listings on Trip Advisor globally.
"We are humbled by this award," said A'Zambezi River Lodge general manager Chris Svovah.
"The A'Zambezi River Lodge team is driven to deliver refreshing service to our guests at all times.
"Most importantly we thank our guests for their support and great reviews which have earned us this award."
A'Zambezi River Lodge has won various awards for service excellence over the years.
"Congratulations to the 2023 Trip Advisor Travellers' Choice winners," said John Boris, chief growth officer at Trip Advisor.
"The travel resurgence we've seen throughout the past year has even further heightened the competition.
"Earning a Travellers' Choice Award demonstrates that you have provided great experiences to those who matter most: your guests.
"With changing expectations, continued labor shortages, and rising costs, this is no easy feat, and I am continually impressed with the hospitality industry's resilience and ability to adapt.
"Cheers to another successful year!"
In 2022 A'Zambezi River Lodge was also awarded the Trip Advisor Hall of Fame certificate for consistently receiving strong praise and ratings from travellers over a five-year period.
The certificate of excellence accounts for the quality, quantity and recency of reviews submitted by travelers on Trip Advisor over a 12-month period.
To qualify, a business must maintain an overall Trip Advisor bubble rating of at least four out of five, have a minimum number of reviews and must have been listed on Trip Advisor for at least 12 months.
In recent years the hotel also received the 'Recommended on Holiday Check certificate'.
Holiday Check is a German-based guest review platform which focuses on up-to-date touristic information.
The more positive reviews a property receives the better the ranking on Holiday Check.
The site boasts of many honest and unbiased reviews from discerning European travelers — which adds a unique value to their services.
Holiday Check database contains over 300 000 hotel properties and 2.2 million hotel reviews, providing users with a rather large selection of detailed options
A'Zambezi River Lodge has the best location in Victoria Falls as it is nestled on the banks of the Zambezi River within the periphery of the Zambezi National Park, in a spot with the tranquility and seclusion most travelers seek.
The award-winning Amulonga restaurant offers guests a wide variety of delectable food and beverages.
The hotel occupies the most unique and finest location, affording guests an ambience with a fine mix of African wildlife, an abundance of nature and a river frontage and jetty site.
A'Zambezi River Lodge has 87 rooms which include suites, double, single and paraplegic rooms.
Related Topics