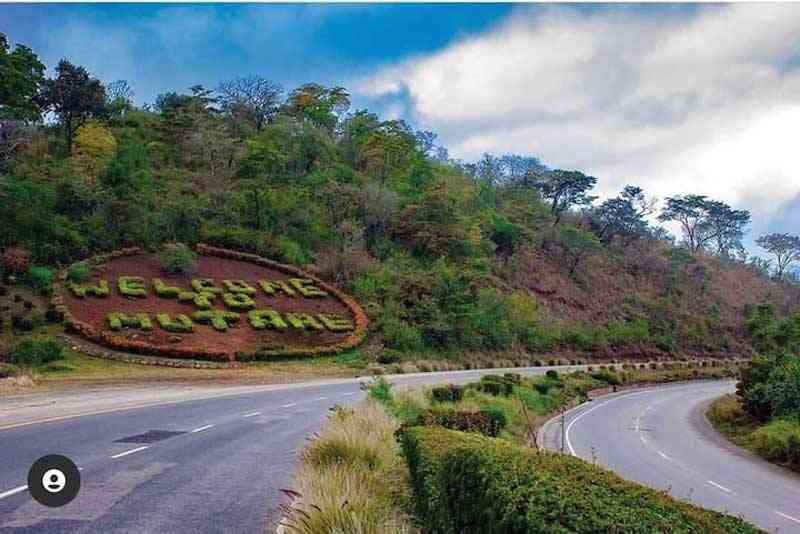 The city of Mutare popularly known as "Kumakomoyo" is the tourism hub of Manicaland province where thousands of tourists throng various attraction places.
The term "Kumakomoyo" means a place of many mountains. Some of the interesting destinations in and around this city include scenic Christmas Pass and Mutare Museum, among a host of places.
The name Christmas Pass came into being after it was christened by colonial pioneers who camped at the foot of the mountain on Christmas Day in 1890 as they were preparing a 'passage' to then Umtali.
The pass enters the city from the west and is among major tourist attractions within the town.
To the uninitiated, the town lies north of Bvumba Mountains and south of Imbeza Valley.
There are also interesting places such as the Utopia House Museum which is believed to be dedicated to Kingsley Ogilve Fairbridge.
Fairbridge was the founder of a child emigration scheme to British colonies and Fairbridge Schools. His life work resulted in the founding of "Society for the Furtherance of Child Emigration to the Colonies", which was afterwards incorporated as "Child Emigration Society" and ultimately the "Fairbridge Society".
His statue with an African companion, Jack, and his dog, Vic, was unveiled by Her Majesty Queen Elizabeth, the Queen Mother on 8 July 1953 and is situated at Christmas Pass overlooking Murambi low density suburb.
There is Murahwa Hill, widely known for its rock paintings and Iron Age village, Cross Kopje with a memorial to Zimbabweans and Mozambicans killed in World War I and a nature reserve, Cecil Kopje and Tigers Kloof.
The Mutare Boys' High Chapel was constructed in honour of former old boys who perished in World War II, situated on a hilly knoll at Mutare Boys High (former Umtali Boys High).
More on interesting tourist features in the forthcoming travelling and touring instalments.
How did the name Umtali came into being?
Legend has it that the Tonga tribe came up with this name for this particular place following discovery of metal deposits which later proved to be a boon in their traditional blacksmith business.
It is said the name Umtali was derived from Butale which means 'metal' in Tonga language while the others called it 'Intale' (crocodile) also the same Tonga lingo.
Yours Truly is not a researcher, archeologist or historian but is only interested in the travelling and touring world which in turn contributes to the country's tourism industry.
However, the multi-million dollar question is how the Tonga names found their way into such distant places when it is 'widely' believed that this particular tribe is concentrated in north western Zimbabwe.
According to those in the know in terms of Bantu migration, the Tonga people were among initial settlers to set base on the motherland from central Africa and later became scattered in various parts of the country.
Hence Mutare was no exception.
The other place with some form of Tonga lineage is Mberengwa which is normally associated with Lemba/Remba tribe whose history and origin are traced from the biblical Jews or Israelites.
Mberengwa is situated south east of Zvishavane.
Yours Truly has in the past chronicled how the Lemba call themselves descendants of the biblical 12 tribes whose ancestors migrated from Egypt under the tutelage of Moses and Aaron.
They were destined for the land of Canaan situated in the Middle East.
However, some could not make it but crossed the Mediterranean Sea and found themselves re-entering Africa, travelling east of the continent through Eritrea, Ethiopia, Kenya, Mozambique and Zimbabwe where some briefly settled in Masvingo.
They are reported to have played a major role in the construction of Great Zimbabwe monument whose architecture was a gigantic structure with stone and without any form of mason or mortar.
Their stay at Great Zimbabwe was short-lived as they moved westwards where they permanently settled in what today is known as Mberengwa.
This particular district is widely known as the citadel of Lemba or VaRemba.
There are places and institutions with Tonga-inclined names such as Mwembe Primary school, Msume Mission, Mwembe business centre and Mwembe mountain among others.
It is also said that there is a river popularly known as 'Dziva reva Tonga' ,which does not run dry all year round and is a favourite with traditionalists.
Yours Truly is once again not a historian or researcher but an avid traveller currently in the process of touring such places especially the above-mentioned river as well as some revered mountains.
Some reader intimated Gokwe in the Midlands Province.
Till we meet again in the next column.
Related Topics