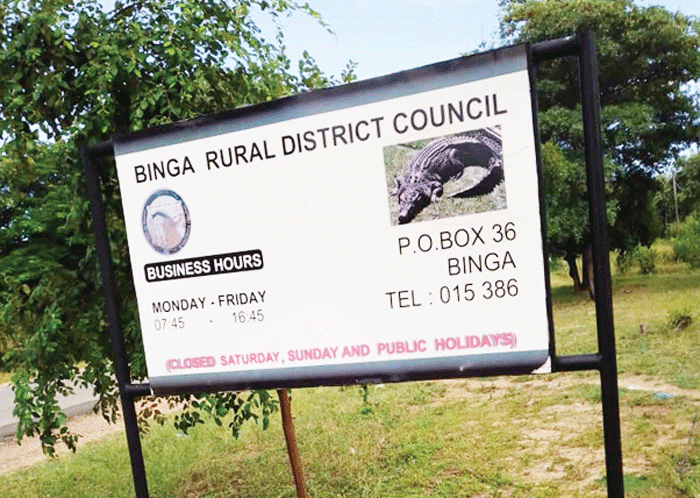 Excited. This is what can be aptly said by Yours Truly after it was recently announced that the Zimbabwean government has granted Binga town status. This move will certainly go a long way in continuously improving the much needed development and investment in Binga district.
Some of the areas that have recently been granted town status within the motherland include Tsholotsho, Esigodini, Murewa, Mutoko, Nyanga, Murambinda, Mt Darwin and Chivhu.
This comes at a time when various rural councils and local boards are clamouring for elevation to town or city status as part of elevating their administration ranking among other related issues.
Binga Rural District Council (BRDC) through its chief executive officer Joshua Muzamba, has in the past few years been advocating for such a feat and their dreams are soon to be realised.
Binga is a district on the south eastern shores of Lake Kariba and is situated in Matabeleland North province.
It came into being following relocation of predominantly the BaTonga people whose homelands were flooded following construction of Kariba Dam wall which gave birth to Lake Kariba.
The dam wall was constructed from 1955 to 1959 to provide hydro-electricity to both Zimbabwe and Zambia due to rapid industrialisation within the two countries.
The district is one of the leading treasures in tourism and wildlife whose attraction features include Zambezi River viewing, world class sand beaches, hotsprings, fishing and crocodile farming.
There are also a number of animal sanctuaries, Chijalile Pass, swamps in the Simatelele Ward area, stunning gorges and natural rock outcrops.
However, there is need to improve the road network and Yours Truly has in the past highlighted the need to rehabilate, especially the main highway from Cross Dete to Binga business centre.
Natural vegetation is still in its best condition when compared to other districts. There is also huge coal, reported gas and oil deposits along the Muchesu area. Commercial kapenta, bream, tilapia and tiger fish production is also in full swing within the district. Domestic fishing at family and individual levels is also being practiced.
Yours Truly also recently wrote a piece in this particular column 'prophesying' the rise of BRDC like the proverbial phoenix into town status and in the process compete with the likes of Victoria Falls city council in terms of tourism-related issues.
And this is gradually proving to be a reality. Binga also provides a shortcut route to the world famous Kariba Dam both by road and 'sea' that is through Zambesi River. There is a ferry, which travels from Mlibizi situated a few kilometres outside Binga business centre to Kariba and this passenger boat also carries a limited number of vehicles.
The boat passes through tourists attraction places such as Chete Gorge, Kota Kota, Bumi Hills where there is the famous Sibilobilo Lagoon, Rhino Island and then Andora Harbour in Kariba.
Yours Truly was recently invited by the honchos at HRDC in order to sample what the upcoming town has to offer with regard to hospitality and other tourism-related issues. I will certainly keep your posted on this interesting and never-to-be-missed jaunt.
Time is now nigh for the powers that be to try and improve the road network system if this dream is to become a reality.
Talking of improvement of road network systems, Yours Truly was impressed upon seeing Bitumen World setting up base in Hwange as part of efforts to rehabilitate the Bulawayo-Victoria Falls road.
This particular road has in the past been an eyesore due to rapid deterioration whose potholes were slowly graduating into immense gulleys much to the detriment of the tourism industry.
It is public knowledge that this road is the main gateway to and from Victoria Falls, which is one of the country's prime holiday destinations in terms of travelling and touring.
With Binga town coming on board, the rest will history.
Till we meet again in the next column.
Related Topics