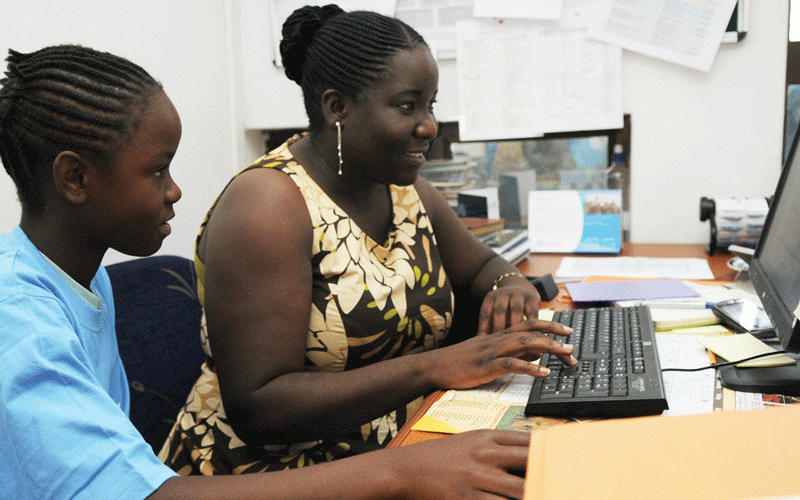 As the world celebrates women's month, it is befitting that the focus this year is on why our society has to be inclusive when it comes to digital rights.
Chiyedza Africa Youth Ignite, an organisation that engages, equips and empowers youths in the information communication technology (ICT) sector and in agriculture among marginalised communities in Zimbabwe, is particularly excited about this year's theme #Digital: Innovation and technology for gender equality.
We believe that it is important to protect the rights of women and girls in digital spaces as our communities increasingly adopt ICT tools in their day-to-day lives.
ICT is the most important ingredient of modern businesses, be it in public or private sectors. Digitalisation has become a new source of cultural capital allowing diverse social possibilities of creativity to improve organisational and administrative procedures efficiency.
New skills are required both in the private and public sectors in order to cope with such transformation.
Over 90% of jobs world-wide have a digital component and digital literacy is now seen as an essential skill for employability and has been linked to higher earning potential and new economies.
However, distinct geographic, economic and social gaps in access persist including those related to gender.
Before we focus on the gender digital divide, let us first talk about the digital divide in general.
The digital divide is the inequality to access the internet and ICT educational/business opportunities tied to this access.
There are four major causes of digital divide and these are: lack of digital infrastructure and services, lack of affordable network services, devices and applications, most importantly lack of digital skills to create or add value and lastly lack of effort to foster social and economic equality.
Various researches have shown that women are more affected compared to men.
The International Telecommunications Union 2020 highlighted that the digital divide affected 52% of women and 42% of men worldwide.
The gender digital gap includes inequitable access to education and harmful social norms that exist in the offline world and impact digital realities.
Gender inequality in the physical world is the same as in the digital world. There is a larger gap in women and girls adoption and use compared to men and boys and this gap is a result of the same factors mentioned above — access, literacy and safety online. Social norms and gender inequality underpin women and girls' lesser digital access.
Access divide entails that women have a lesser chance to own digital devices as compared to men, that is women and girls are more likely to share or borrow devices in a household from men and they are rarely the primary owners of devices.
This lack of access to resources limits women's access to opportunities offered through digital means.
Without increased access to digital resources women and girls will have fewer employment opportunities and will face additional barriers to workforce participation.
It should be noted, however, that increased access to digital resources supports literacy, which is the second factor affecting women in the digital circles.
Digital literacy refers to the knowledge, skills and attitudes that allow people to thrive in a global digital world being both safe and empowered in ways that are appropriate to their age.
The gender literacy gap entails that women are more likely to report difficulties in using digital technologies compared to men.
Literacy is linked to access.
Digital adoption and use can offer women and girls in particular opportunities to overcome day to day hurdles they face, digital access and literacy can empower women and girls, help expand their sense of self in the world and raise awareness of their rights.
Women are also at greater risk of digital harm.
This also serves as the main reason why the gender digital divide exists. There is cyber stalking, bullying, unsolicited sexual messages or images, non-consensual sharing of intimate photos, child sex and youth abuses.
Social media is perceived to be unsafe for women.
ICTs have the potential to positively affect Zimbabwean women's lives, but also can amplify the existing gender divides in communities.
We need to make people aware of the gender digital divide so that they can truly advocate for women's empowerment through access to ICT resources, access to literacy trainings as well as ways of how to be safe online and offline.
Related Topics