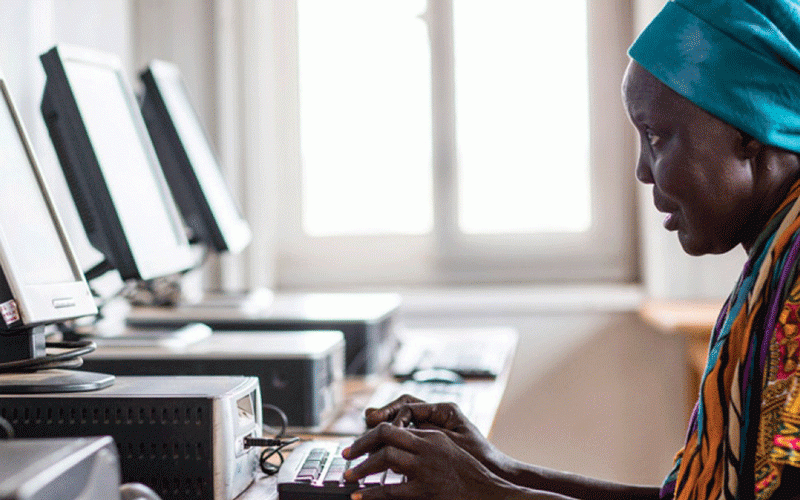 THE United Nations Educational, Scientific and Cultural Organisation (UNESCO) estimates that only 30% of women in sub-Saharan Africa receive science, technology, engineering and mathematics (Stem) training and participate in the tech sector.
The upcoming "Lift me up" women's conference scheduled for March 8 at Colne Valley Nature Reserve in Harare seeks to examine important themes, opportunities and challenges affecting women impacted by digital inequalities.
The conference will unite women from all walks of life to connect, renew and find networks under the theme DigitAll: Innovation and technology for gender equality.
The high-level event is being organized by Heart and Soul Broadcasting Services (HStv), a division of Alpha Media Holdings (AMH) in commemoration of International Women's Day 2023.
Information, Publicity and Broadcasting Services minister Monica Mutsvangwa will be the keynote speaker.
Other panellists include women who are harnessing technology in property, business, agriculture, media, cybercrimes and development such as Susan Makore (Women in News director of advisory & insights), Faith Zaba (Zimbabwe Independent editor, media freedom activist and consultant), Sibo Muteyiwa (head marketing and international relations Postal and Telecommunications), Chiedza Mugabe (special sonographer and founder of Muneni Medical Ultrasound), Tatenda Machirori (client advisor, Zimtrade), Henrica Makulu (Microsoft certified data scientist, Samantha Sibanda ( Disability Rights In Technology activist) and Vanessa Kambasha (digital marketing manager at Uncommon Organisation.)
International Women's Day 2023 recognises and celebrates women and girls who are championing the advancement of transformative technology and digital education.
It will explore the impact of the digital gender gap on widening economic and social inequalities.
"From selling sweets to get by in university to visiting Google, Meta and Apple in the heart of Silicon Valley and being known as Zimbabwe's first female data scientist, my journey has been nothing short of a miracle and I'd love to share it to inspire as many Zimbabweans as I possibly can," panellist Henrica Makulu told The Standard.
The conference, according to event organizer Unique Zimuto, who is also the programs manager at Heart and Soul Broadcasting Services, is to provide solutions that are action-oriented and will uplift women and girls. "This year we are seriously focusing on the challenges that women have in accessing digital platforms and opportunities in the technology sector. As HStv, we will be going beyond the conversations to take action by giving young women opportunities to learn how to code, design websites and build applications through a partnership with Uncommon organization," she added.
HStv is committed to inspiring and future-proofing the next generation through empowering and networking. One of its objectives is to promote, communicate and amplify women's voices in the workplace and beyond.
During the health break, Gabriela Mclain, who was the cast fitness trainer for the American historical action drama The Woman King, will virtually impart some fitness techniques while artists Cingi, Zowa and Yanta will provide entertainment.
The Book of Zimbabwean Women, a special project first introduced in 2013 through the Zimbabwe Independent brand, will also be re-launched at the event.
It focuses on women who are transforming Zimbabwe and will feature up to 50 of the most inspirational women in the country who exhibit noted leadership qualities.
It will feature messages and essays written by women academics, activists, writers and thought leaders.
For the purpose of placing participants on the route to tech jobs, Uncommon Organisation will offer a free mentorship session on coding, web design, and application creation.
The conference is powered by the collective efforts of the Embassy of Sweden in Zimbabwe, Postal & Telecommunications Regulatory Authority of Zimbabwe (POTRAZ), AMH, Legal Resources Foundation, Population Solutions for Health (PSH) and Uncommon.org.
Bookings are ongoing at US$50 per person or US$400 for 10 people.
Related Topics