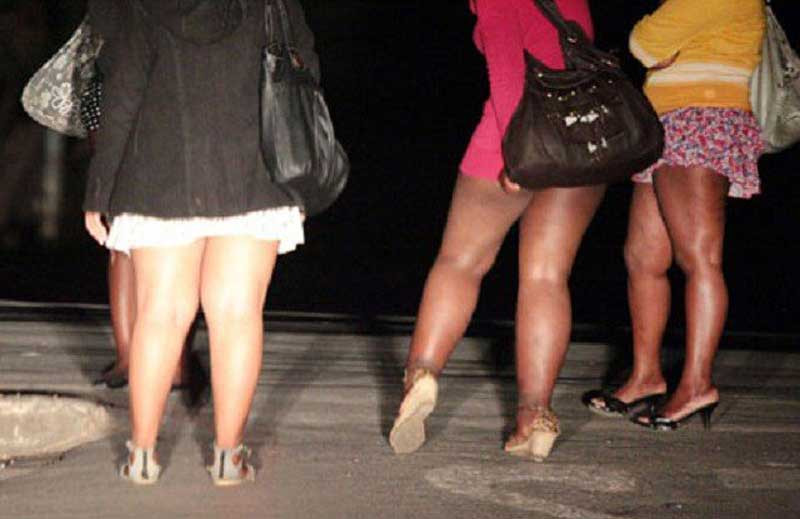 Sex workers in Epworth say economic hardships compelled them to join the oldest profession amid concerns of an increase of new HIV infections among key populations.
Gay men and other men who have sex with men, sex workers, transgender people, people who inject drugs and prisoners and other incarcerated people are considered key populations and particularly vulnerable to HIV and frequently lack adequate access to services.
In sub-Saharan Africa, key populations accounted for a large chunk of new HIV infections, according to UNAids.
Epworth is considered one of the hotpots for HIV and other STIs and the area has a large number of sex workers.
Springs of Life, a non-governmental organisation, has been working in the area with the aim of minimising the spread of HIV and STIs through the provision of sexual and reproductive health services and creating economic opportunities for sex workers.
"We are working with both male and female sex workers," said Springs of Life founder Precious Msindo.
"We also focus on other key population groups.
"As part of our economic empowerment programme, we helped the sex workers establish a bakery to bake bread and confectionery to sell in the area," she said.
"It's unfortunate the bakery is no longer there, but at its peak it helped these sex workers a lot.
"There was also a sewing project and just like the bakery it's no longer there, but the equipment is there."
"If we get funding anytime or if anyone is ready to support, we are ready to kick start the projects so that the girls find something to do."
National Aids Council (NAC)'s Epworth district coordinator Ethina Samanga said lack of economic opportunities in the area was forcing women and young girls in the area into sex work.
"As we know that there are no industries here, a majority of people in Epworth rely on informal business which is buying and selling. Others end up engaging in sex work," Samanga said.
"The district has a large number of school drop outs and organisations such as Mavambo Trust' CeSHHAR Zimbabwe and SayWhat, among others have intervened to assist those who are in need."
A sex worker Tendai Magutsa, a mother of two, said she joined the sex work bandwagon due to pressing economic hardships.
"Joining sex work was the last thing I wanted to do, but I gave in because of poverty," Magutsa said.
"Here in Epworth there are a few job opportunities and as a single mother you have to go out of your way to get money to feed your family."
Magutsa said she, however, was lucky when she was part of a group of sex workers that were helped to set up a bakery in the area.
"Springs of Life taught us different skills to get income through the use of our own hands and at some point they helped us with funding to start a bakery project," she said.
"However, as of now the project stalled after we used part of the capital during the Covid-19."
Twenty-one-year-old sex worker, Natasha lost her parents when she was still young and grew up under the custodianship of her grandmother.
She was abused by relatives who failed to send her to school and decided to move away from home.
"I lost my parents at a very young age and that affected the whole of my life as I was abused by the people whom I stayed with," Natasha said.
"After dropping out of school, I tried to sell bananas so as to get money and continue with school but it did not work.
"Because of desperation, sex work was the only option l was left with so that l can at least pay rentals and buy necessities for my daughter."
Natasha said they were facing a number of challenges as young sex workers.
"Our seniors chase us away from the rendezvous where solicit for clients saying we were taking away their people," she said.
"Sometimes we even meet soldiers and police officers who would threaten us to sleep with them without protection."
Msindo said they have come up with a number of intervention programmes meant to empower the sex workers.
She said Springs of Life working NAC and the Health ministry have sexual and reproductive services exclusively for key populations.
Related Topics