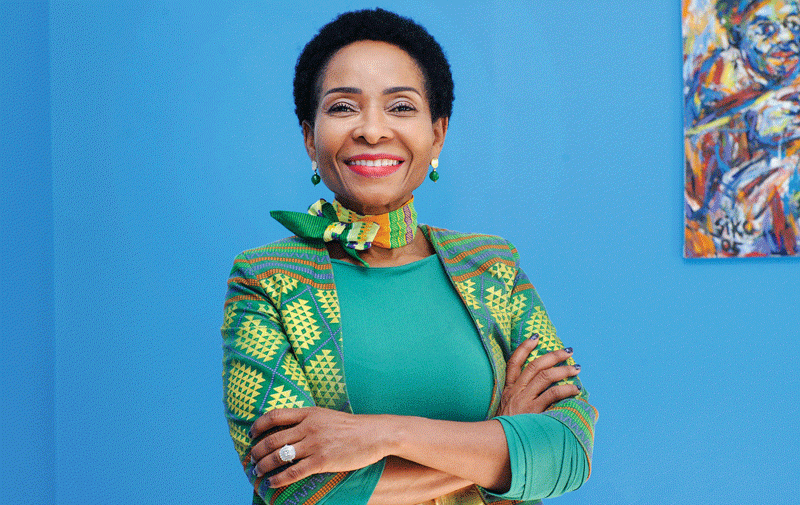 A year later, and some 5,000 CAPS (National Senior Certificate) learners later, we are immensely pleased to be able to offer an additional curriculum in the form of the Cambridge Assessment International Education.
This curriculum will be the most affordable Cambridge International qualification in Africa, says University of Cape Town (UCT) vice chancellor, Professor Mamokgethi Phakeng — not missing an idiosyncratic opinion as she emits her position on the forward gesture being heralded by the outlook of the education milestone assumed by UCT Online High School. Influencing potential and tailoring a solid future, Cambridge International qualifications are accepted at over 2,000 tertiary institutions across 160 countries, including top-ranking universities in Africa, the United States, United Kingdom, and world over.
As Africa's stellar educational institution, the University of Cape Town has chosen to shoulder the duty to be at the cutting edge of change on the chaste — a challenge they willingly embrace. Their mission is simple, to let loose Africa's potency to help create a fair and just society. The latter believes that the most crucial tool that is of necessity to all South Africans is an affordable, quality education — one that will qualify them for employment or a university degree. This is the only means to close the inequality gap. It is essential, not only for the university sector, but for everybody in the country.
Providing a crack on the wall in the wake of the Covid-19 pandemic, (UCT) and education technology partner Valenture Institute teamed up to set up UCT Online High School. Being the first university in African to accomplish such a feat, in sequel of this roaring creation, UCT Online High School hoisted the ante and created another first — a school song dubbed 'We Own The Future'.
Recognised by the high school's first director and principal, Yandiswa Xhakaza as perchance one of the just about dignifying ditty she has heard in her entire life — this 2022 ultrasonic hearty offering was hatched after live-electronic music trio GoodLuck, pop, rhythm and blues singer-songwriter Shekhinah, composer and vocalist Msaki, as well as rapper and emcee YoungstaCPT collaborated.
Not cutting corners, UCT Online High School is gearing up a cohort of learners across South Africa and the globe with a unique range of university and career preparation services. This groundbreaking platform is accelerating access to world-class high school education and unleashing possibility buoyed by a backed up self-discipline framework which permits learners to gait their own learning and acquire overflowing upper-class one-on-one tutoring from expert teachers as well as support coaches.
Placing vehemence on immaculate aid, with each learner having entree to a Support Coach throughout their integral school career, UCT Online High School's offering is bespoken to the learner by providing Structured Flexibility — a framework which allows learners to work anytime from anyplace, within chiseled boundaries. By putting Individual Mastery right at the eye of their school of thought, the online high school sees to it that each learner masters every module before proceeding to the next one. That way they avoid advancing with gaps in their tree of knowledge.
What is more, as part of the initial offering, UCT Online High School's Free Curriculum with support from the Michael and Susan Dell foundation was set up. Allowing any guardian, learner or educator to access their full CAPS (National Senior Certificate) curriculum — solemnly believing that money should not be a deterrent to those wanting to learn.
In the light of this, a couple of months after its public launch, UCT Online High School was hand-picked among the 12 Top Innovators in The World Class Education Challenge at the 2021 edition of the World Economic Forum's Sustainable Development Impact Summit. A digital platform to crowd source solvents for the planet's most pressing issues, as defined by the UN Sustainable Development Goals (SDGs). From almost 400 submissions, 12 laudable trailblazers were designated — these individuals and their organisations have worked alongside Deloitte professionals, to help address the worldwide education crisis. Flourishing, UCT Online High School made the final cut of Top Innovators in Africa, cementing its impact domestically and beyond the sea.
With well-nigh million learners in 10,000 schools, a Cambridge International qualification is a coercive international passport to the future. Cambridge Assessment International Education readies school learners for life, helping them develop an abreast curiosity and an ageless mania for basic cognitive processes. As a part of the University of Cambridge — their Cambridge Pathway renders learners an unsubtle route for educational attainment from age 5 to 19. Schools can shape their curriculum around how they want learners to learn with a panoramic range of subjects and flexible ways to offer them. Besides helping learners notice spic-and-span up-to-the-minute abilities and a broad-brimmed universe, the Cambridge Pathway gives them the conveyable skills necessary for life — so they can succeed at school, university and work.
Too awesome, UCT Online High School is proud to be able to offer the Cambridge Assessment International Education to learners in South Africa and on the far side. Thrilled and sure enough to be in the midst of such profound industry change, the innovative platform's director and principal Xhakaza accented fair-and-square remarks.
"If I may just say what an honour it is to partner with Cambridge Assessment International Education, one of the world's most prestigious institutions. Together we are providing access to a truly world-class education from the comfort of one's own home — not just to learners in our own country, but to those throughout Africa too. Rest assured that as we continue to grow, we'll continue to reflect. We'll continue to refine our product. We'll keep engaging with our learners and our guardians and the wider community. Most importantly, we'll keep on listening to what you have to say, because at the end of the day you are UCT," Xhakaza said.
Putting a goodly semiprecious point across, Christine Özden, Chief Executive of Cambridge Assessment International Education, asserted that — "We are delighted to announce that UCT Online High School has joined our global community of Cambridge schools and we look forward to a long and productive relationship with them."
In their unflagging pursuit to pioneer and be at the forefront of creating an evenhanded and innovative education system on the African continent, UCT Online High School also announced the establishment of an Adult Matric programme delivered wholly online. The latter programme provides a second chance for those who were unable, or never granted the chance, to write their National Senior Certificate when they were young — a clear testimony that, it is never too late to alter a finer future for ourselves and our families.
Watching, scrutinising and dissecting — at any presented time there are approximately 250,000 people working towards a matric certificate outside the regular, in-school system. Since an average of 800,000 candidates write matric examinations each year, this means that close to a third of the total matric cohort are 'on the fringe' or 'non-traditional' learners. Yet, as second chance matriculates, the educational trips of these non-traditional learners oftentimes go unacknowledged. Despite their grit and tenacity, second chance matriculates are seldom reported on publicly.
So then, while UCT Online High School is here to celebrate as well as beef up these learners, the Adult Matric programme offers a feasible and cheap alternative for adults to study online and part-time towards their matric certificate. A matric certificate can modify young and old people's futures alike, by signaling their knowledge and skills to employers. Creating pathways to further education, and ultimately improving their chances of finding work, safekeeping a job, and earning a higher wage.
Defying destiny earnestly by not playing catch up, UCT Online High School is indeed the keystone of an integral ecosystem which has been fashioned to service learners — young and old upcoming change-makers alike — from a bird's-eye scope of socioeconomic and academic means.
BIOGRAPHY: Grant Moyo is a prolific writer, innovative media personality, entrepreneur and a creative artist who is passionate about using his creative mind for the betterment of society.
Follow him on Twitter: @TotemGrant
Related Topics