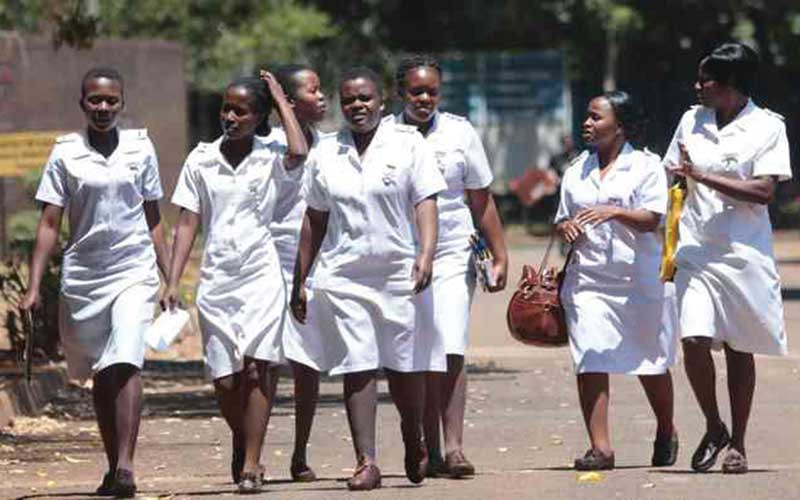 ZIMBABWE boasts of more than 60 minerals which have capacity to annihilate poverty which seems endemic amongst our people.
The country is belaboured with unbearable inflation, prices are soaring with the bread basket now hovering well above $1 million dollars yet very few people are getting salaries above the same figures.
One wonders how a teacher who earns a meagre $200 000 manages to survive considering the inordinate amounts charged on rentals, food and amenities to mention just but a few.
Economic and social development is the process by which the economic well-being and quality of a nation, region, local community or an individual are improved according to targeted goals and objectives.
Economic development is thus measured through economic growth, increase in living standards, increase in educational standards, improved health care, improved infrastructure, diversification of the economy.
Zimbabwe has crafted the National Development Strategy 1, a blue-print aimed at realising the country's Vision 2030 as it is supposed to run from 2021 to 2025.
The tenets of the NDS1 include strengthening macroeconomic stability, characterised by low and stable inflation as well as exchange rate stability. NDS1 is supposed to leverage the country's competitive advantages particularly with regards to the configuration of our natural resource endowment, our excellent ecological endowment and skills base.
The country has a brilliant document, alas, things are not shaping up as we are chasing a run-away inflation of more than 900%, unprecedented exchange rate volatility, high political temperatures coupled with liquidity crisis.
Service delivery has virtually ceased in many sectors of the economy.
There are some ministries which are key in any country and failure to achieve through such ministries naturally brings untold misery to citizens.
The Finance, Health, Transport, Energy and Education ministries play a significant role in economic development of each and every country in the world.
There are indicators of quality of life and some of them are income and job, housing, education, health access, life-work balances, interpersonal relationships, access to cultural and leisure activities to mention just but a few.
The mentioned ministries should therefore work diligently if NDS1 is to be achieved.
The ministry of Health should pull its socks up as public healthcare facilities are facing numerous challenges that make health delivery a nightmare.
We have said it for a long time that the rate of brain drain in the health sector is alarming and if it remains unabated, then we are going nowhere as a country.
More than 5 000 healthcare workers have deserted the country in the past two years with UK being the biggest recipient of our well-trained workers.
It seems the ministry is relaxed with no concrete measures to curb such devastating brain drain. Healthcare workers have worked hard in the country, no one has recognised them in terms of vehicle loans, housing loans, stands, agriculture land, salaries and other incentives.
Until when are we going to continue losing our skilled workers? There is gross understaffing in many hospitals in Zimbabwe.
I passed through Norton Hospital and noted that the maternity wing is now manned by only eight midwifes instead of 28. What if the remaining eight just decide to pack their bags for UK? The consequences are very clear: higher morbidity and mortality in the country.
Education ministry has failed to stand with its workers with teachers being some of the least paid employees in the country despite the resilience they have shown before.
Where is the minister of Education when teachers are suffering to the last in this inflationary environment? Teachers are very critical in any economy and their grievances should not just be buried in ashes.
Transport ministry seemed to be doing well some two years ago but the performance is not pleasing lately. Many roads remain unfinished in towns and cities.
Kuwadzana roundabout is supposed to be a one-week project, alas, it is now two years without significant progress. Kirkman Road is a misery as two years have gone without progress with dust blowing daily to neighbourhoods.
The health consequences are obvious especially for patients with conditions like asthma, chronic obstructive pulmonary disease, allergies, Tuberculosis, pneumonia etc.
In Norton, the road connecting from Ngoni shops to Katanga is a pale shadow of itself and one wonders why it was graded from the start. Was planning done prior to such action, was budgeting done before. if yes, where is the problem then?
Where is the minister of Finance when wheels are getting off a moving bus? Who should fund all these projects? Who should bring macroeconomic stability as envisioned in NDS1?
The Lands ministry failed to give medical practitioners even 6-hactares of land as recommended by the President two years ago.
Until now, only very few medical practitioners have accessed land in Mashonaland East province. With the vast tracts of land in Zimbabwe, do we need three years to allocate just six hactares of agricultural land to our hard-working medical practitioners?
It is time the president reined in his ministers who are underforming!
Related Topics