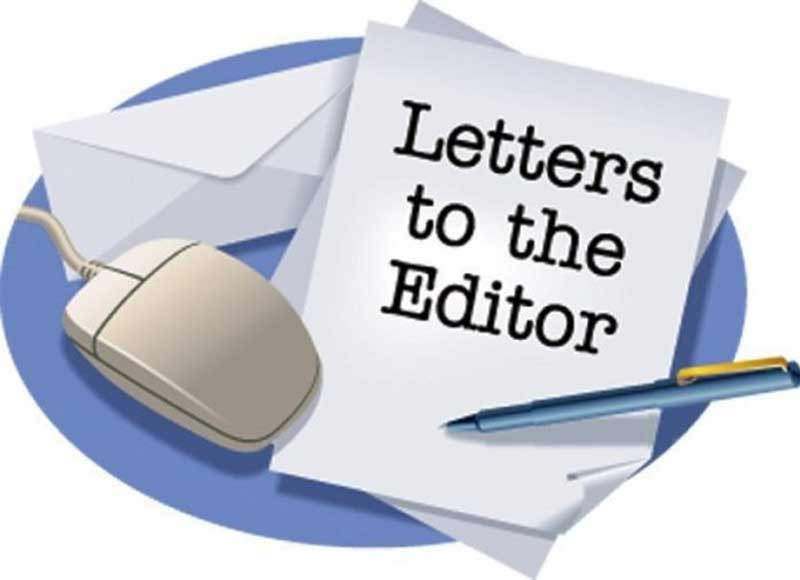 This article evaluates the major impacts of neoliberal health, education and economic growth policies on poor and marginalised people in Zimbabwe. It argues that poor and marginalised people, especially women and the youth have been disproportionately impacted by the imposition of neo-liberal policies.
At the same time, the article outlines how neo-liberal policies have disproportionately benefited political and economic elites, resulting in the expansion of structural inequalities and the extension of generational cycles of poverty.
President Emmerson Mnangagwa's "prosperity through austerity," reinstates the neo-liberal policy in Zimbabwe's development landscape through budget limitations to health education and public service delivery.
For example, in 2022 education received 13.1% and health received 14.9% of the total budget.
The reinstated neoliberal policies have negative impacts on the development of Zimbabwe including, but not limited to, the marginalisation of the poor in the distribution of educational and health benefits, inflationary pressures, and reduction in employment.
Globalisation on its own is unsympathetically affecting the economy of Zimbabwe through brain drain.
Globalisation has caused the labour market to be competitive or open to the extent that countries that have not contributed to Zimbabwe's human capital growth are now seeking to profit out of it.
Developed countries such as United Kingdom, Canada and Australia are under pressure to recruit manpower from Africa, particularly in the education and health sectors, and unfortunately Zimbabwe is one of the top targeted countries in Africa which includes South Africa and Nigeria.
For example, in February 2023 Zimbabwe joined a select group of nations and territories whose educators are eligible to get Qualified Teacher Status (QTS), which allows them to work long-term as teachers in the UK.
Also, after or during the Covid-19 era Zimbabwe lost more than 4 000 nurses and doctors to European countries. This has negatively impacted the economic growth of Zimbabwe as human capital is essential to the development of a country.
The privatisation of healthcare has diminished the overall quality of healthcare in Zimbabwe and further brought healthcare beyond the reach of the majority.
Hospital services are now pro-rich and anti-poor as the privatisation of healthcare makes health services more unaffordable and less available to the poor who need it the most.
Pregnant women are now required to bring their own cotton swab, gloves, scissors and clamp forceps just to mention a few, in order for them to be assisted when giving birth and this is because of shortages of medical supplies in public hospitals caused by government's reduced budget allocations towards the health sector.
Furthermore, doctors and nurses have been on a series of strikes since 2019 over their low pay due to the government limiting payments of public employees' basic salaries.
The strikes have increased the rates of medical error and caused preventable patient deaths within the country.
Moreover, it can be argued that good health contributes to development. This is supported by Mushkin's health-led growth hypothesis, which argues that health in itself is a form of capital, and investment in healthcare can boost human capital, providing a catalytic effect to overall economic growth.
Thus, neoliberal policies in Zimbabwe have not only diminished the idea of healthcare as a universal human right but, also violated section 76 of the constitution of Zimbabwe. Privatisation of education has made educational services to be pro-rich and anti-poor as accessibility to quality education is now determined by people`s financial capability.
School fees in almost all private schools in Zimbabwe is now more than US$400 and with 73% of the population earning not more than US$100 according to the 2022 FinScope Consumer Survey, three quarters of people in Zimbabwe cannot afford to send their children to private schools where they can receive quality education. Hence, this has magnified inequalities within the country.
Based on the above argument it is fair to conclude that for Zimbabwe to develop as a nation, the government of Zimbabwe should follow pro-poor developmental path that is based on the principle that human capital is the nation's most precious asset.
This is because development is a process that creates growth, progress, "positive change" or addition of physical, economic environmental, social and demographic components, and neoliberalism as a development strategy in Zimbabwe has failed to establish positive change in the country. - Zimcodd
Forests give us so much more than timber, bamboo
The United Nations General Assembly proclaimed March 21 the International Day of Forests in 2012. The day celebrates and raises awareness of the importance of all types of forests. Zela recognises the pertinent role played by forests not only in the environment, but in human life as well. On this day we reiterate our mandate of protecting forests as part of the environment. The theme for this year is "healthy forests for healthy people," and is in tandem with S73 of the Zimbabwean Constitution that enshrines environmental rights.
Zimbabwe is host to different woodland types consisting of Acacia, Miombo, Combretum/ Terminalia, Mopane and Teak. Some of these trees that are part and parcel of our forests are now on the brink of extinction and there is a need for concerted efforts to conserve them.
Illegal trade of various forest timber products is also a cause for concern, and this has contributed to the decimation of most forests in Africa. In 2010, Zimbabwe had 1,06Mha of tree cover, extending over 2,7% of its land area. In 2021, it lost 9.05kha of tree cover, equivalent to 3,82Mt of carbon dioxide emissions.
This is worrying considering the important role played by forests including combating climate change, the biggest health threat facing humanity. According to an article published by the United Environment Programme, illicit funds obtained from illegal wildlife trade and timber products have been also used to finance criminal and militia groups.
We applaud various initiatives that have been taken by numerous stakeholders to conserve our forests including the various initiatives being undertaken in Zimbabwe to promote sustainable forest management, and the salient one is the commemoration of the first Saturday of December, which is marked as the national tree planting day.
The day significantly contributes to forest conservation, acts as an impetus to motivate the nation to plant and conserve forests, and enlightens the nation on the importance of forests and woodland resources with regards to enhancing biodiversity and mitigating the effects of climate change.
In addition, forests play multi-faceted roles and produce environmental, social and economic benefits. The primary beneficiaries of forest conservation are humans and animals.
Ecologically, forests have a plethora of functions, such as purification of our water systems, cleaning the air, fighting climate change by capturing carbon and providing food to both humans and wildlife species.
They also provide life-saving medicines and harbour most of Earth's terrestrial biodiversity. There is a need for humans to manage all types of forests in a sustainable way, so that we ensure that the benefits accrued continue to exist for future generations to come.
The legal framework is a pertinent instrument that must be used in advancing forest conservation. Forest crimes threaten the existence of our forests. The laws and policies in place to combat forest crime and enhance the conservation thereof need to be strengthened so that they comprehensively protect our forests.
Forest crimes like wildlife crimes are also now transboundary in nature and there is need for transboundary interagency collaboration to dismantle the criminal syndicates involved.
Conclusively, as Zela, we reiterate our support to all the stakeholders and interested parties advancing forest conservation in Zimbabwe and beyond. Let us continue conserving our forests. The onus is on us all! We will continue to be at the forefront of forest conservation, and we need everyone on board. - Zela
ONLINE FEEDBACK
On February 10, 2022, Cabinet ministers and heads of public institutions signed performance contracts which had their first evaluation, review, and assessment. Performance contracts are part of strategic human resource management, tailor-made to ensure organisational optimum efficiency by evaluating one's performance against the agreed milestones in his or her contract.
Ideally, performance contracts are a welcome development as they project government's positive attitude towards improving accountability in public service delivery. However, in Zimbabwe the potential positive impact of performance contracts is undermined by an unchecked culture of impunity amongst political elites.
In this regard, apprehensive commentators view the contracts as an electoral "populism stance" aimed at recalibrating the regimes image with respect to public service delivery, accountability, and transparency.
Only deep-seated reforms and tangible service delivery outcomes will make the electorate believe that the government is serious about getting senior public officials to deliver. According to the performance assessments done, a total of 19 out of 21 ministers were evaluated. Two of the ministers performed beyond expectation while the other two performed below set target.
The remaining 15 are said to have successfully met their target. Juxtaposing the positive evaluation of ministers' performance vis, a viz the quality of public service delivery across the country, indicates that, either public officials were given different milestones contrary to the improvement of service delivery or are being rewarded for failing dismally.
Service delivery across the country is in the doldrums coupled with decrepit and dilapidating infrastructure. A looming cholera outbreak in a context with low ambulance coverage, poor water reticulation, drug and hospital bed shortage is a pressing cause for concern at a time when the health service is already failing to cope.
Electricity outages have become the order of the day, a negative implication to the business fraternity as they rely much on electricity for the operation of their business. - Zimcodd
Related Topics