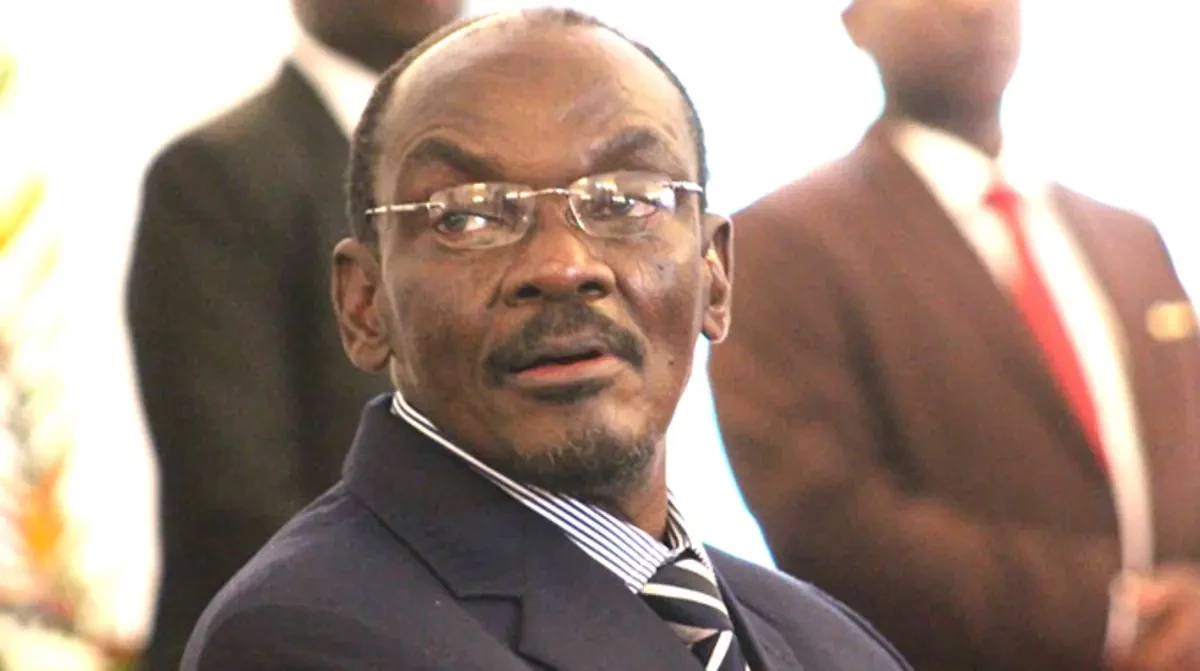 My Dear People
After a week of living large in New York, Launchmore and his big delegation returned home last week aboard the luxurious Boeing 767 -2 DX that is operated by a Swiss company.
We are told it costs US$30 000 of taxpayers' money per hour to fly in that plane.
Ironically on the day, Launchmore and Dr Amai II landed back home Zimbabwe had suffered an hour-long electricity blackout because Zesa did not have enough money for power imports.
Talk of misplaced priorities.
Launchmore and his wife were accompanied by tens of security aides and hangers on, who we are told included one Justice Mayor Wadyajena, a Zanu PF MP currently on trial for allegedly pilfering millions of money from Cottco to finance his expensive lifestyle.
That Launchmore had no problems flying all the way to New York with a man facing such serious charges must tell you something about the calibre of your leaders.
The trip of shame further exposed the lie that Gushungo was put under house arrest that November because Generari Khedah and his boys wanted to deal with criminals around the president.
The real criminals are those that stole millions of dollars meant for poor cotton farmers, not my hardworking G40 boys as you were made to believe.
While her husband was delivering a dour speech at the 77th session of UNGA, which never came close to those rousing addresses that you now fondly remember Baba for, Dr Amai II was busy trying to build her own profile as a philanthropist.
Poor journalists from the Horrid ran out of superlatives in trying to describe her exploits there and it was clear they were under strict instructions on how to package the stories.
We are told she has a dedicated team of journalists, drivers and photographers employed by the Horrid whose job is to follow her all over the place.
Despite her limited knowledge of journalism, she is the one who chooses pictures that accompany her stories and crafts the headlines.
She has made the page two of the Pravda her own. You may say whatever you want, but I never scaled those heights during my hey days.
In fact, it would be tragic if she believes that propaganda.
Zimbabweans are an enlightened lot and they see through the street theatre.
So shamed Duggish has been drawing thousands of litres of fuel from government departments in order for him to do Zanu PF work.
A Local Government ministry memo that was obviously leaked by members of one of the many Zanu PF factions showed that Duggish was given 6 200 litres of fuel to attend activities that included the installation of chiefs.
This is the same Kembo who resigned in shame in March 2020 after a huge sex-scandal.
It is now apparent that the resignation was just a show to deflect attention from the scandal as he still enjoys the benefits he had while he was VP.
Launchmore even sent him to Japan for the burial of that country's former Prime Minister Shinzo Abe.
The whole episode shows that the so-called new dispensation is a gigantic fraud.
I was happy though to read that the Japanese Prime Minister Fumio Kishida was candid about the problems afflicting Zimbabwe today.
Kishida told Duggish that he "expected presidential elections scheduled for next year will be concluded peacefully and that democratisation will make further progress."
That was a diplomatic way of telling the Lacoste gangsters that not everyone believes their lies that there is a new dispensation in Zimbabwe.
Under Launchmore, Zimbabwe is increasingly becoming an old fashioned dictatorship.
The conviction of internationally acclaimed author Tsitsi Dangarembga and activist Julie Barnes for merely calling for an end to corruption and persecution of journalists showed the regime's propensity to score own goals.
Dangarembga's persecution in particular drew world attention to the sorry state of Zimbabwe's judiciary system.
Organisations such as Pen International and Amnesty International issued statements expressing shock at the outcome of the court case.
After that fiasco, you will still find the Lacoste gangsters dolling out millions of dollars to international PR companies to clean up the image of the country.
It is painful to imagine that tanks had to be rolled out on the streets and people lost their lives in order for Lacoste to give us such leadership. What a shame!
Munopengaaaaa!
Gushungo Chete Chete!
Dr Amai Stop it! PhD (Fake)
Related Topics