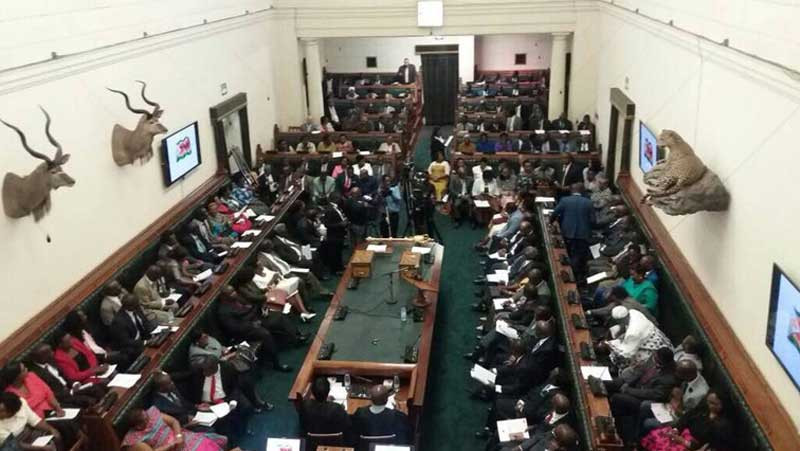 My Dear People
A few days ago we woke up to news that Launchmore was not invited to the Queen's funeral.
The letter circulated on social media and those who are paid to be emotional on Launchmore's behalf soon went into overdrive.
Well, it turns out that the letter was fake and Launchmore was actually invited to the UK.
It was surprising that Launchmore turned down the invite and instead delegated one of his ministers.
This is somewhat of a rarity considering Launchmore's penchant for travelling.
Maybe he sulked over the fake letter and made up his mind not to travel.
Or maybe he realised that he won't receive any special treatment and would ride in a bus rather than the convoys that usually accompany him.
Many leaders are travelling for the Queen's funeral and for logistics purposes, they will all have to use buses.
So that must be some downgrade of some sort and Launchmore may have decided to forgo this trip.
Speaking of travel, another letter emerged that showed how useless some of these delegates are when they go on foreign trips.
According to the letter, some delegates spend their time shopping and only show up for opening and closing ceremonies.
Zimbabwe's problems are self-made, I swear.
Back to Launchmore. He marked his 80th birthday this past week.
When Baba was in his 70s people were singing "bvuma wasakara".
How come no one is singing a similar song for Launchmore?
Anyway, has anyone noticed how much Launchmore is travelling these days.
In the past few days he has been to Angola, Kenya, DRC and Mozambique.
Tomorrow he will be leaving for the United States for the United Nations summit.
Just how much is being spent on these trips?
Baba used to be criticised for his travel and some honestly thought Launchmore would be any different, kkk.
Well, such trips have rich pickings for aides and probably they are the ones who push Launchmore to go on these trips.
This is not to absolve him, but at 80, he should be slowing down and travelling less.
By the way, is it me, or Launchmore doesn't seem to be doing much launching these days?
Anyway, safe trip to New York.
The corruption in Zimbabwe is really stinking.
It has emerged that there's a company that is charging Parliament up to US$9 000 for a laptop.
This company seems well connected and regularly gets forex on the auction.
Let me explain how this works.
Someone from Parliament gave this company a tender and in return was expecting a kickback.
The chain of people that get kickbacks is quite long and this is why the laptops had to be overpriced in such a manner.
If there's a procurement committee at parliament, they would have noticed the anomaly and this company would not have received that tender.
This is something that has been going on for a while, because if it was new, this company would not have been this brazen in their profiteering.
So blacklisting this company won't be enough, they will just change name and continue dealing.
As I said earlier, they are well connected and this isn't the end of the story.
This is what is hurting the country. The brazen corruption, greed and profiteering.
Baba's friends want to host a gala in his honour, but guess what, the police have banned the musical show.
Galas became popular during Baba's time and it is only fitting that a request to hold a gala in his name be approved by the authorities.
But the police thought otherwise and told Cde Jim Kunaka that he could not hold the gala.
They did not say why, they just turned down the request.
This is because they know the gala will show just how popular Baba was and that Launchmore is not as popular.
Launchmore's supporters Man BelievED — whatever that means — tried to hold a solidarity March for him and they cancelled at the last minute.
This is because they realised that their man is not as popular as they wish he was.
Now if Baba's gala had been allowed to proceed, you would have seen how much loved the man was.
I know people celebrated when he was removed from power but that was a moment of madness.
Eleven people, both dead and alive, were removed from the US sanctions list.
Surprisingly, my name remains on the list.
Surely, I don't present any danger to US interests.
Who should I talk to, to have my name removed?
Munopengaaaa!
Ntombizodwa chete chete
Dr Amai Stop it! PhD (FAKE)
Related Topics