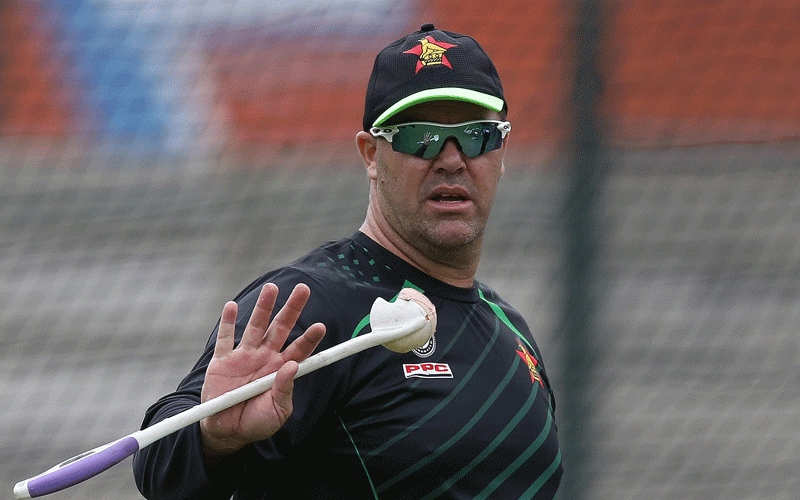 THE family of Zimbabwe's former cricket captain Heath Streak has confirmed that the legend is battling cancer at a South African hospital, but pleaded for privacy over the matter.
Reports started circulating on social media in the early hours of Saturday suggesting that the legendary pace bowler was seriously ill.
Although the exact type of ailment was not revealed in the posts, they went on to add that he needed nothing short of a miracle.
"Heath remains in good spirits and will continue to fight this disease in the similar vein he faced his opponents during his playing days on the cricket field," the family said.
"The family hopes that you understand and respect the wish for this to remain a private family matter, and wish to thank you for your prayers and good wishes."
His wife said she temporarily assumed control of Streak's phone to allow him time to rest.
"Heath is getting an overwhelming number of messages where he can't keep up, as he tries," she said.
"So as his boss lol (she quipped), I have confiscated his phone for a few days so he can rest and get stronger. He's doing great so far."
In November 2021, Streak took part in the fishing Champion of Champions competition, which was held at Lake Mutirikwi in Masvingo province
In a cricket career that spanned 12 years, Streak claimed 216 Test wickets and 239 in One Day Internationals as he holds the record for both versions of the game in Zimbabwe.
Streak was also a decent batsman with 1 990 and 2 943 runs in Tests and ODIs, respectively.
Follow us on Twitter @NewsDayZimbabwe
Related Topics