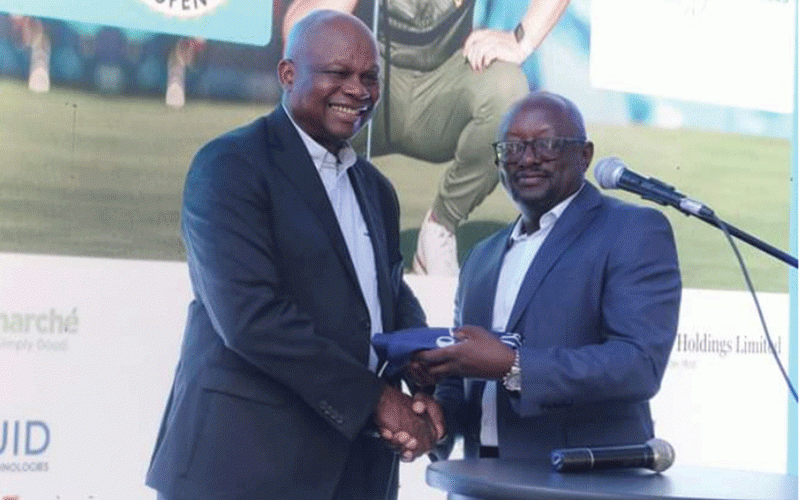 THE stage has been set for the 2023 FBC Zimbabwe Open Golf Championship following the official handover of the hosting course Royal Harare Golf Club to the Sunshine Tour and the Zimbabwe Open Committee on Monday evening.
Royal Harare Golf Club which is celebrating its 125th year anniversary was handed over to Zimbabwe Open Committee chairperson Livingstone Gwata by the club's vice-captain Tendayi Gwatiringa, who was standing in for club captain Joe Sibanda.
The traditional course handover ceremony and preceding cocktail was also attended by representatives from the various sponsors, headlined by FBC Holdings as well as officials from the tournament's sanctioning body, the Sunshine Tour.
Speaking during the tournament official launch on Monday evening, Gwata said they were anticipating a bigger edition of the FBC Zimbabwe Open due to the support they have received from various sponsors and partners.
"Our sponsors, our partners, the golfing community thank you for making this possible. The pre-qualifier was oversubscribed and we had to turn away some aspirants. What we are thinking of is probably using different facilities in the years to come to accommodate more aspirants, but the number of slots will probably stay the same," Gwata said.
"The 2023 FBC Zimbabwe Open looks like is going to be a great tournament, the weather was looking good, golf course is looking great and we would like to thank Royal Harare Golf Club for making the course available."
The action got underway on Monday with 22 players who had not automatically qualified for the tournament booking their place in the main field from the pre-qualifying tournament held at Royal Harare Golf Club Golf Club.
The pre-qualifying tournament was followed by the first of the two traditional Pro-Am tournaments at the same venue yesterday, culminating in the big tournament during the last four days of the week from tomorrow to Sunday
A star-studded field of 170 local, regional and international golfers is set to tee off in the country's flagship golf tournament this year.
Tickets are available at Royal Harare Golf Club at US$5 for the season ticket for all the four days or daily tickets US$2 with proceeds from the tournament tickets being channelled towards golf development initiatives in Zimbabwe.
Related Topics