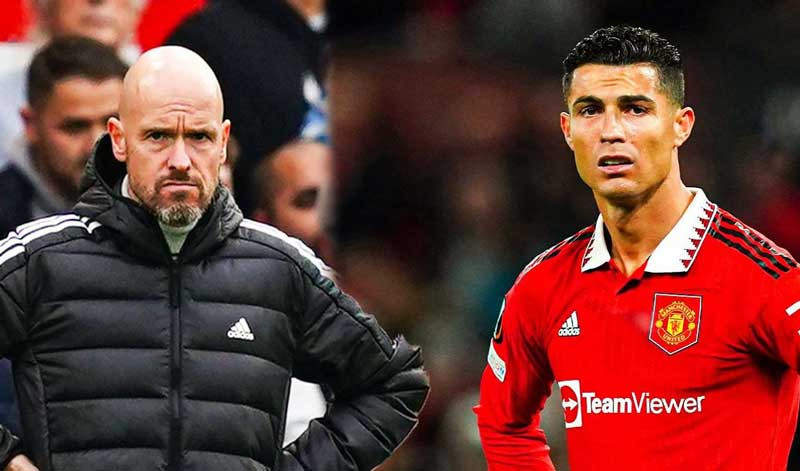 When you analyse what's going on in the mad world of football, it actually beggars belief.
We have Cristiano Ronaldo breaking every scoring record conceivable at the ripe age of 38.
Admittedly it's now taking shape in the back oasis of Saudi Arabia which itself is undergoing a transformation of insane radical proportions.
It's a time and age in the kingdom where the game of football amongst other leisure pursuits is being promoted and catapulted in the kingdom to an altogether unreal level on the back of obscene funding and backing.
It's a time too where the stars of the world game are being granted demi god status with CR7 the premier example as he is feted and bankrolled in Saudi Arabia to such an extent that one asks, if such pampering can ever be justified no matter his impact on the game.
Meanwhile, another mesmeric minor man named Messi is also defying the age barrier as he nonchalantly passed 100 international goals during the week after a hatful of goals against deliberate cannon fodder opposition put forward for the welcome parade of the newly crowned World Champions.
Surely he can't seriously be aiming at a tilt at another World Cup, can he? Mamma Di Maria! Can he, really?
Anyway enough of these 2 old topies who will probably both still be playing at the next World Cup just to spite those of us who write and may not think it's alright!
While the two old timers stole much of the headlines during the international break as they invariably always do, there were surprisingly a number of other standout moments of magic from unexpected sources.
Leading the way in this regard has to be bonny wee Scotland who pulled off a remarkable but astonishingly easy victory over the unnecessarily fancied Spaniards.
It was totally unexpected even if it was the biggest Scottish football success since the Ally Macleod led World Cup group stage ultimately futile victory (over the eventual finalists The Netherlands in 1978 by three goals to two).
This I must categorically state has rather more to do with the Spanish inadequacies than Scottish intricacies and the Scots will be advised to calm down before they start dreaming of Euro success with Scott McTominay at the forefront and a kilted Stevie Nicol and Craig Burley at the rearguard leading the bagpipe cavalry.
England meanwhile weren't too shabby either as they posted their first away victory over Italy since 1961!
While Italy are not exactly the same force they were just a couple of years ago when they vanquished all in becoming Euro Champions (tending to resemble a flat Fiat these days rather than a fiery Ferrari) England's performance nevertheless, supercharged by Saka and Bellingham, marks them out as a squad blessed with genuine credentials who have what is required to be regular front runners at major tournaments.
Efficient England's Italian job was welcome but unexpected too and continued the tale of the unexpected this season.
With normal league service resuming this weekend and as the clubs embark on the final run in to end of season success, it's once again pointing to further unexpected tales of success.
I'll start off with my team of the year Napoli who are bulldozing their way to league success.
This is due largely to the unlikeliest of deadly duos imaginable in Nigerian Victor Osimhen and Georgian Khvicha Kvaratskhelia.
Together, they are blasting all and sundry and creating beautiful history for the suffering people of Naples.
Neapolitans are people who believed that they were destined to never taste the sweet nectar of success again after Diego Maradona had left the club and then parted this earth for good.
Their prayers have at last been answered and this year will see Victor with his Victor Ludorum as Napoli are crowned Serie A champions.
With a whopping 19 point lead, not only have they obliterated the opposition but they have also crushed the falsehood that only Diego Maradona could bring joy to them.
Diego no doubt will be thrilled for his old team- nah no way, the little urchin is staring down from the heavens, that someone dared to take his limelight away from him!Regardless, Serie A success will unexpectedly be shortly celebrated in Naples with a side that at the beginning of the season feared that they might not make the top four!
Meanwhile, what the heck is going on in Germany where Bayern have somehow contrived to throw away a nine point lead and are trailing league leaders Dortmund by a point going into this weekend's vital clash between the two rivals!
Crikey! It was enough for the powers that be, to summon Thomas Tuchel from his not so self-chosen sabbatical to join them while in the process expelling their golden child Julian Nagelsmann to another not so self-chosen sabbatical! Lol!
Tough times then for the expectant Bundesliga perennial champs who will feel like downright chumps if they lose this League.
Across in Spain, Barca got maximum leverage following their El Clasico victory against Real.
It gave them a 12 point lead and they are seemingly out of sight even if it is reigning Champions League winners Real in distant pursuit.
Not to worry, Real will show their mettle and settle for another Champions League winners medal as a consolation!
Arsenal fans viewed Mikel Arteta as a mere consolation when he took charge in 2019.
Most Arsenal fans were then asking why he was still in charge at the beginning of this season after he had done little to suggest that he was the right man for the job.
However, it didn't take long this season for the fans to sense that something was cooking and realise that something extraordinary was in the making.
The confirmation took place at The Emirates in early October in a convincing display against Spurs, which I had the privilege of being present at.
What we witnessed was an Arteta created Arsenal in the mould of the Manchester City he had previously been employed by.
It was a magnificent performance, which reinforced not only the Arsenal fans belief but I'm sure also Arteta's and the players themselves, that Arsenal were the real deal, the real haloumi, the real Partey!
They have all season, had to withstand a mighty ferocious challenge as expected from Manchester City with Erling Haaland grabbing goals and records for fun.
City, however, have failed to match the youthful exuberance and dynamism of an Arsenal side that is so finely tuned and balanced.
Martin Odegaard is already at his tender years becoming as instrumental for Arsenal as David Silva was for Manchester City.
Unheralded, unassuming, but very much unleashed Thomas Partey is approaching Yaya Toure stature, while Bukayo Saka is the definitive difference maker.
He's the one to define and decide a match when it's tight and testy.
He's the one who's been able to regularly spring surprise after surprise, the David Copperfield who magically creates the unexpected.
Bukayo in his role of David has also majestically and confidently risen to the challenge of taking on his Goliath (Erling Haaland and City) by fairly and firmly slinging with guile and craft his best shot every single time during this campaign.
In a season of the unexpected, this tale surely must stand out as Bukayo leads Arsenal to deserved acclaim as the winners of this season's EPL!
Till the next time, just a thought: in the season after Haaland leaves, Dortmund, they end up as Bundesliga champions-in the season he joins Manchester City as the supposed final piece of the jigsaw, they lose it to Arsenal!
Feedback: Twitter @thesoccerwhiz
Related Topics