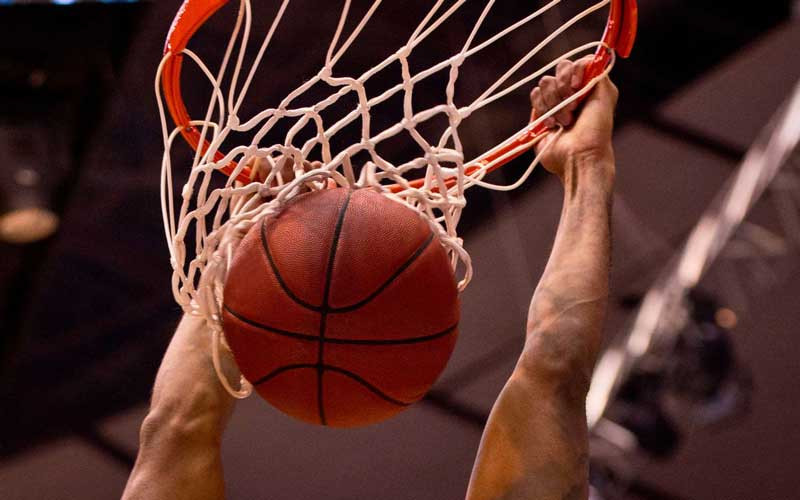 THE Zimbabwe senior men and women's basketball teams have high hopes of making it through to the finals of the AfroCan and Afro-basket competition, respectively as they engage in the qualifiers beginning today at the Zimbabwe International Trade Fair Hall 4 in Bulawayo.
The games were supposed to start yesterday, but were moved to today due to late arrival of some teams.
The men's senior team clash with Zambia and Mozambique for the finals whose details will be announced in due course, while the ladies' side will battle it out with Zambia, Mozambique and Angola, with the latter only sending in a women's team.
The women's Afro-basket quadrennial finals will be played from July 28 and August 6 in Kigali, Rwanda. South Africa and Malawi pulled out of the tournament. Zimbabwe men's coach Kelvin Ben is confident that the Vitalis Chikoko-captained side with sail through the qualifiers hurdle.
"We are very ready to give it a go. We have selected a team that will represent the team well. We have been given the mandate to qualify and we are looking at nothing short of that," Ben said.
France-based Chikoko, who plays for Elan Beamis Pau-Lacq-Orthez on the Pro A league in that country, will lead the men in their quest to make it through to the finals. Although women team's coach Pondai Chitauro said they had a few challenges in preparations leading to the tournament, he said they will give it their best shot, admitting Angola and Mozambique are powerhouses.
"Our preparations have been with a little difficulties and challenges. Our players have been coming from home for training, but be that as it may, we are staying positive. We have eight players who are getting their first national caps. These are young players as we look into the future than the present. We are hoping to have a good run against Zambia, but Angola and Mozambique will be big mountains to climb. These are teams that have been to the Olympics, but we will do our best," said Chitauro, whose team enters the competition handicapped with only one reserve.
The Zimbabwe teams arrived in Bulawayo on Sunday evening.
Zim Men: Vitalis Chikoko (Elan Beamis Pau-Lacq-Orthez), Benson Nyatanga, Noah Penduka, Tatenda Tswatswa, Dyvonne Pfachi, Panashe Kaduya (JBC), Tawanda Chitsinde (Arcadia Bucs), Tatenda Maturure (Harare City Hornets), Innocent Zhomwa (Basket Hounds), Ntini Manoah (Basket Hounds), Zett Mutongoza (University of Johannesburg), Chris Tsvarai (Foxes)
Reserves: Andile Chirindah (Southern Mavericks), Tanaka Ndyara (Arcadia Bucs), Tendai Madzedze (Napsa Hurricanes, Zambia), Irvine Manzini (Basket Hounds)
Zim Women: Sharon Chamunorwa (Bunnies), Mary Chawayipira (Dolphins), Yolanda Matayataya (Lakers), Ellen Chokoto, Nyasha Katsatse, Happines Maroto (Vixens), Francisca Sekete, Tadiwa Mabika, Kelly Mhembere (UZ Sparks), Thelma Goredema (Harare City Hornets), Fadzai Munongo (JBC), Lopez Viki (Dolphins)
Reserve: Nomsa Dzobo (Unilil Archangels)
Related Topics