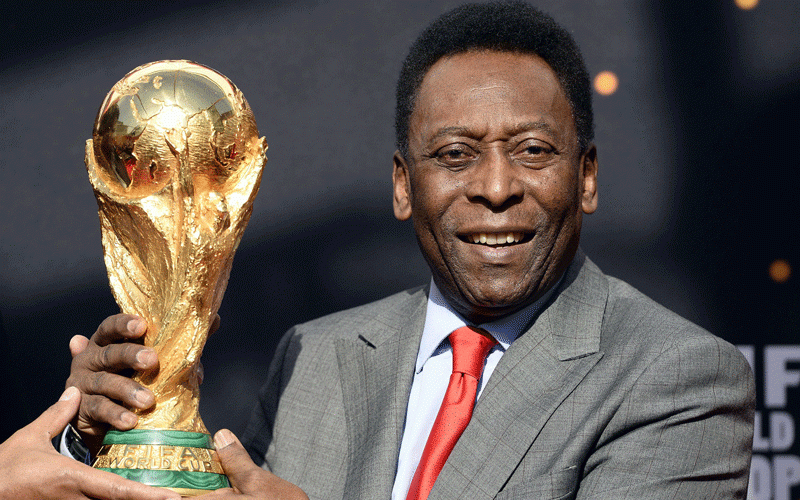 THE passing of a soccer player recently has sparked a massive torrent of tributes from all around the world, not just from other soccer players, but also from other sportsmen (from the world of tennis and snooker) as well as journalists, US Presidents and singers.
One Brazilian journalist shared his experiences interviewing Pele and declared, "For many football fans, and Brazilians especially, the man born as Edson Arantes do Nascimento was superhuman — simply the greatest player to have ever kicked a ball."
Two other tributes stand out for an intriguing reason. The first is from the current Brazilian star forward, Neymar, who wrote on Instagram, "Before Pele, football was only a sport. Pele changed everything.
He turned football into art, into entertainment. He gave a voice to the poor, to black people." [Elsewhere another Brazilian forward Romario once said that "Pele is a poet with his mouth shut."] The second was by former US President, Barack Obama, who opined that "Pele was one of the greatest to ever play the beautiful game and as one of the most recognisable athletes in the world, he understood the power of sports to bring people together."
Both tributes recognised Pele's impact on and off the field but one described soccer as a sport and the other stated that it was a game. This leads us to wonder: Is there any difference between games and sport? During the recent holiday season, when families perhaps have been away from the internet and television, they may have been involved in what were originally termed 'parlour games' such as Charades, Consequences or Pictionary.
Children at parties (even adults, come to think of it) may play games, while youngsters may also play board games or video games. Then there are game shows on television and pub quizzes – games, not sports.
We might reasonably deduce from these that games are what are played indoors, and involve thinking and speaking, often depending on luck (and guesswork, no doubt). Sports are seen to be more physical with more meaningful competition involved.
That may be all well and good except when we mention the Olympic Games which are very competitive (hidden behind the original creed of "the important thing in the Olympic Games is not so much to win but to take part, just as the important thing in life is not the victory but the struggle"). Can we say of them: "Come on, it's only a game?"
Interestingly, we use the expression, "Stop playing games" to inspire people to stop messing around and to take things seriously. So, is sport serious while games are casual? And yet, serious advice is given in the classic poem 'Vitae Lampada by Sir Henry Newbolt which encourages the reader to "Play up! Play up and play the game!", in both games and life, meaning that we should, no matter what circumstances we find ourselves in, stand by certain values and virtues (though sports suggest that the winning is everything and values are unimportant).
Indeed, when people speak of the parallel between these activities and life, they refer to the game of life, not the sport of life. Author Allan Rufus shared that "Life is like a game of chess.
To win you have to make a move." Jawaharlal Nehru wrote something similar: "Life is like a game of cards. The hand you are dealt is determinism; the way you play it is free will." Sir Henry Newbolt, whom we have quoted above, wrote in a different poem that our task should be "To set the cause above renown, to love the game above the prize" and that might give us another clue – when we play and coach sport, we should ensure the love is for the game itself rather than the prize or fame.
Some have given some amusing definitions of the difference between games and sport. One declared that "A game becomes a sport when you have to pay to watch it" while another proclaimed that the difference is that "You can smoke while playing a game but not while playing a sport." Another announced that "Sport is what one's servants watch on television; game is what one shoots!" Whatever the difference, the question is this: what are we offering at our schools – games or sports?
Is it a game or a sport? The question might be similar to the saying: "Is it a bird? Is it a plane? Not, it is Superman." Pele was described as superhuman, being influential on and off the field of play. There lies a key result for our children. Sport is only a game; life is more serious. So, play up!
Tim Middleton is a former international hockey player and headmaster, currently serving as the Executive Director of the Association of Trust Schools Email: [email protected]
Related Topics