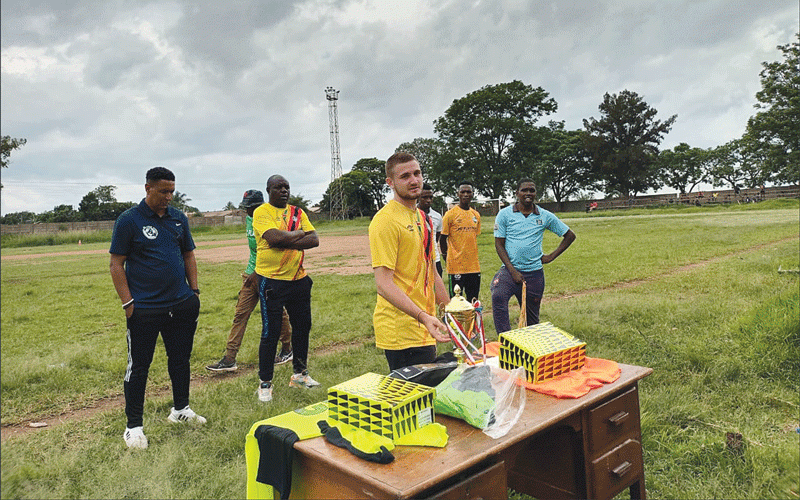 Switzerland-based former Zimbabwe junior soccer team player, Sébastien Summerfield yesterday hosted a four-team academy tournament to try and expose budding footballers to topflight teams as well as other academies.
The tournament, open only to the Under-16 age group, featured Dzivarasekwa Academy, First Step Academy, Four Men Academy and City Rangers.
Dzivarasekwa Academy won the main prize, which included a trophy and playing kit.
Premier Soccer League coaches, including Nesbert Saruchera, as well as coaches from the Alan Johnson Academy graced the event.
The players had an opportunity to try and impress other more established academies, including the Alan Johnson Academy, Legends Academy as well as topflight league coaches.
Saruchera, of Cranborne Bullets, was pleased with the initiative and hopes that there will be more such tournaments where they could identify potential future stars.
"I think we need to have more of these tournaments for the growth of grassroots football," he said.
"It gives the youngsters a platform and we also get to look at some of the talents that we may not be exposed to."
Related Topics