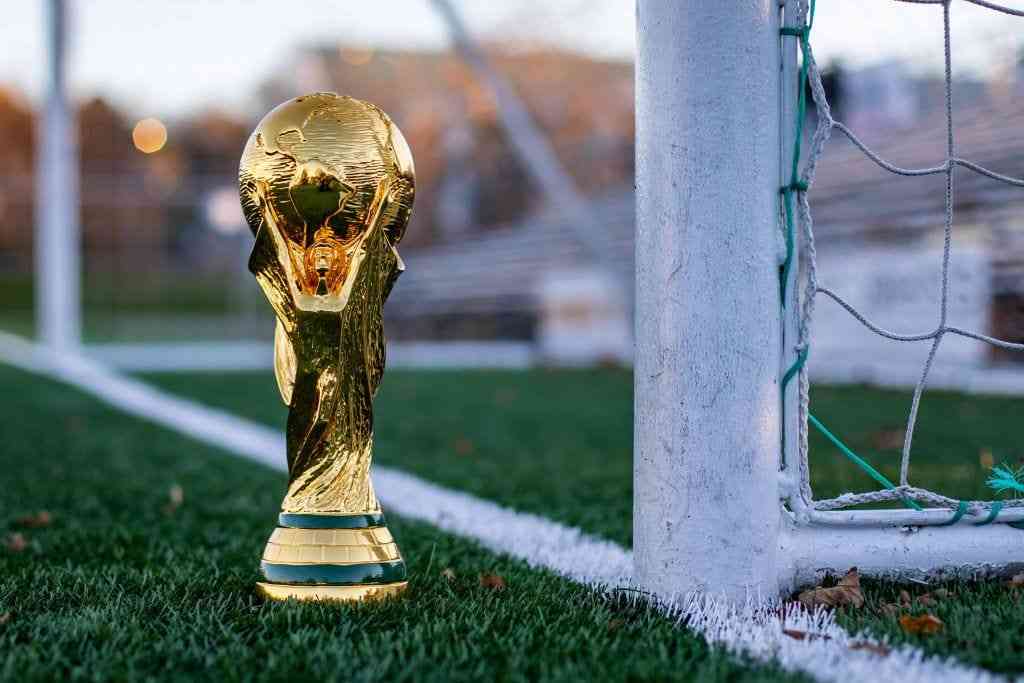 Here we go……..
The Qatar World Cup kicks off today with a match in Group A between the hosts, rank outsiders Qatar and South American minnows Ecuador. Senegal and the Netherlands are the other teams in Group A and I expect the Netherlands with their all-round strength and guile to comfortably top the group.
With Sadio Mane now officially confirmed as unavailable,
I do worry about the Senegalese who will discover as Liverpool have done,that they are only half the team in Sadio Mane's absence.
Fortunately they should have just enough quality in their ranks to pip Ecuador to second place in the group.
Qatar, therefore, will be the first hosts since South Africa in 2010 to fail to progress to the round of 16 but I suspect that they know that even before a ball is kicked in earnest and are grateful as hosts simply to have the opportunity to participate.
Their chances in future tournaments will however increase significantly as this 2022 World Cup in Qatar is the last 32 team World Cup before the next World Cup in 2026 evolves into a 48 team war of the worlds!
Fifa, can we have some brakes please?!
In your ongoing battle with Uefa to wrestle control of the world's football finances, it appears that you are prepared to go to any lengths including your current preposterous proposals for a World Cup being held every two years.
The effects of this are far reaching and damaging and seriously undermine the value and credibility of the game's biggest prize.
Naturally this opens up doors for smaller nations such as our beloved Zimbabwe and Zambia (too late sadly for greats Peter Ndlovu and Kalusha Bwalya,)to make a debut appearance and notwithstanding all I've just said, I'd probably be the first to book my ticket should that moment arrive!
Mind you in distant Scotland too, they will be rubbing their hands in glee as they haven't qualified since 1998!It's quite extraordinary in that in 1974 and 1978 when the World Cup was an exclusive 16 team affair after Scotland qualified while mighty England were unable to!
It was a time when the English League was home to a generation of outstanding Scottish footballers, who outperformed their English colleagues.
Liverpool held the official title as the best team in Europe in the late 70's and early 80's but their key players Graeme Souness, Alan Hansen, Stevie Nicol and Kenny Dalglish were Scotsmen.
In fact when the Scottish side departed for the 1978 World Cup in Argentina they perhaps over exuberantly, but genuinely believed that they had a chance of winning the trophy.
In the end, they came unstuck but not before showing the world what they were capable of by defeating the eventual runners up, the Netherlands.
Today's Scotland are a far cry from those legendary sides of yesteryear and routinely fail to qualify for the World Cup.
Conversely, the current version of England are made of sterner stuff.
Of course there wouldn't be an England side chosen without some controversy.
While I was thrilled that smoking hot Maddison made the squad, I was left feeling sorry for Fikayo Tomori.
He was left behind while flat tyre Harry Maguire and truly dire Eric Dier were assigned for duty!
Gareth Southgate are you blind?
However, these blips aside, only the foolish will write off an England side who will be a match for anybody.
They have a settled experienced side with streets of quality and importantly no real weaknesses.
England are pitted in Group B together with Iran, USA and Wales.
They will, however, not be looking forward to their opening crusade against fiery Iran on Monday.
Come to think of it, I suspect that the USA too will be shaking in their boots at the prospect of facing an Iranian jihad in their final group match on November 29, an encounter which could determine their progression or regression!
Be it as it may, I expect England to top the group with an evenly based tussle for second place eventually being won by the side with a settled nucleus, that being battle hardened Iran!
The Welsh on the other hand will be thrilled just to be making their first appearance at a World Cup since 1958 but even Gareth won't be able to bale them out.
My World Cup favourites Argentina will comfortably qualify from Group C together with Poland.
Apart from the usual excitement generated whenever Argentina and Messi play,their opening group clash against Saudi Arabia will also likely be the match in which Argentina equals the world record held by Italy for the most unbeaten run of 37 matches.
They will be hoping to stay unbeaten for the entire duration of the tournament and in the process set a record for the ages!
Reigning champions France who are arguably Europe's strongest team when fully fit have been hard hit by a spate of critical injuries.
They go into the World Cup minus the late late injury induced shock withdrawal of Karim Benzema as well as key midfielders Paul Pogba and Ngolo Kante.
However, any side containing future Ballon d'Or superstar Mbappe and Barcelona enigma Dembele must be in the reckoning.
They will in all likelihood be joined in the next round by industrious and extremely capable Denmark.
Tunisia will relish their meeting with their former political bosses France and will be hoping to improve on their last showing in 2018 when they failed to get past the group stages.
The Aussies make up the group and will remain down under!
Group E contains two vastly different but equally talented youthful sides in Spain and Germany.
I cannot separate them but rest assured that the dogged Costa Ricans and technically gifted and speedy Japanese will be mere bystanders as these European powerhouses book their place into the last 16.
Coached by dynamic young firebrands in Luis Enrique and Hansi Flick, these are teams that have it in them to go all the way to the final.
Meanwhile, Group F will have two other European teams in Belgium and Croatia muscling through at the expense of Morocco and Canada.
This will be Belgium's last chance to shine as a group that promised so much but ultimately delivered very little.It will in all likelihood be the World Cup swansongs for two of Europe's finest in Kevin De Bruyne and Luca Modric and we should savour every moment.
I have labelled Group G as my group of death, even if we all know with certainty that Brazil are a shoe in for the top spot.
However I can't decide who will join them as Serbia, Switzerland and Cameroon are all well drilled, physically resolute, and will give any side a proper examination.
I hope that Cameroon pass this acid test as they embark on a record eighth finals appearance.
They have traditionally been our African torchbearers and have done so with aplomb.
In 1982 they were eliminated on goal difference having drawn all three matches including a 1-1 draw with eventual champions Italy.
Meanwhile, they had England on the ropes in their quarter final in 1990 before losing 3-2 in a Varless environment where all the key refereeing calls went the way of England.
This Cameroon side blessed with ageless superstar Roger Milla had shocked the entire world in deservedly beating the then reigning world champions Argentina in the World Cup opener.
Samuel Eto'o, the ex Barca legend and now the president of the Cameroon Football Federation ,is very upbeat about this particular Cameroon side believing that they will top their group which does seem a bit far-fetched, but certainly is an indication of the confidence within the camp.
Group H contains Ghana who will be hoping to emulate their success of 2010 when they reached the quarter finals.
In unheralded, unassuming but very much now unearthed and unleashed Thomas Partey, they have the most complete midfielder in world football.
He is supported by a host of EPL regulars and they will be hoping to get some measure of revenge for 2010 because incidentally or divinely, depending on how you look at it, they are drawn with Uruguay in the same group.
Uruguay still have in the squad their remarkably agile goalkeeper (sorry striker,) Suarez who was responsible for "The Hand of God Two" and denied Ghana a place in the 2010 semi-finals.
South Korea led by the game's most underrated player Son Heung-min of Spurs and Cristiano Ronaldo's Portugal complete the group.
Unfortunately Ronaldo has recently yet again ensured that the entire world's attention is focussed entirely on him.
His comments might be causing the breakdown of the internet but sadly it's symbolic of his own career breakdown.
How this pans out in the Portuguese camp remains to be seen but the early signs are not good and may prove detrimental.
Portugal, however has always been about more than Cristiano and with a glittering EPL heavy squad,
I still have my bets on them to just sneak in together with Uruguay.
Ghana I suspect might just be kicking themselves for not pursuing Callum Hudson-Odoi and Eddie Nketiah who were both overlooked by England but who are eligible to play for Ghana.
As for South Korea, they will be reflecting on a father who wishes he had more sons!
All in all, it promises to be an awesome eventful opening week of breath-taking brilliance with more than a few shocks and surprises!
My tip for a shock this week is England struggling to an intense 1-1 draw with Iran!
Till the next time folks but before I go,l et me share some of my tips for Qatar…
BEST EMERGING STARS:
Jude Bellingham(England)
Jamal Musiala(Germany)
Gavi(Spain)
Julian Alvarez(Argentina)
Phil Foden(England)'
BEST PLAYERS OF THE TOURNAMENT:
Lionel Messi(Argentina)
Lautaro Martinez(Argentina)
Pedri(Spain)
Kylian Mbappe(France)
Neymar(Brazil)
WINNERS- Argentina
RUNNERS UP- England!
Am I the only one willing to think further than a Brazil-France final?!
Yes folks! It's a realistic possibility! A rematch of the unbelievable 1986 quarter final but more of that next week…..
Feedback: Twitter @thesoccerwhiz
Related Topics