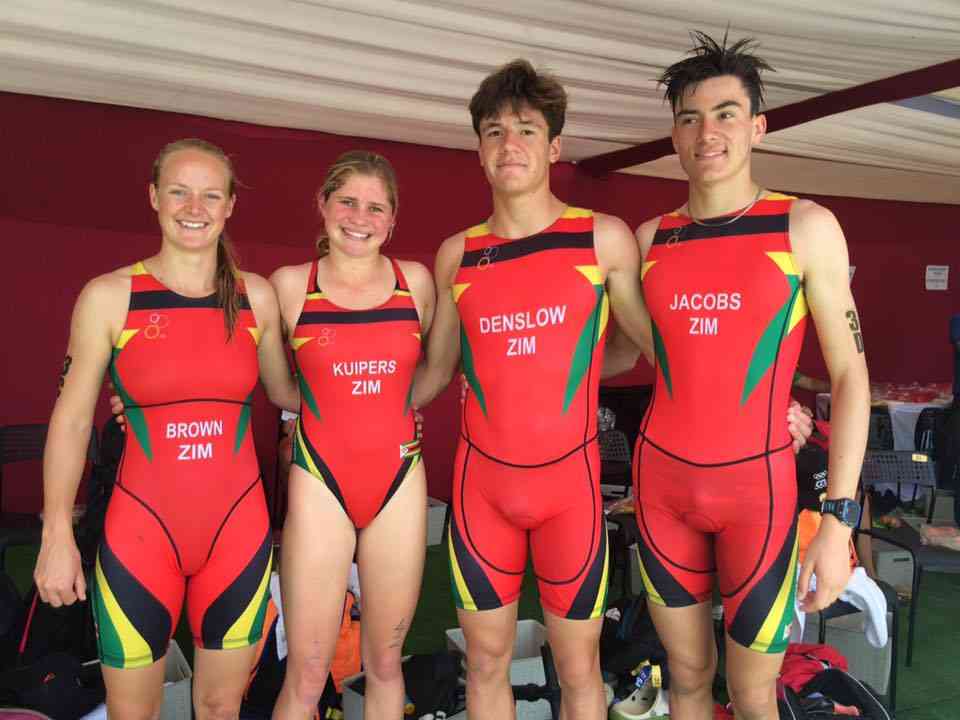 THE Zimbabwe triathlon team believes it has done enough preparations ahead of the Africa Triathlon Championships which start today in Agadir, Morocco.
The championships will end on Sunday with individual and team events lined up.
The Zimbabwe 11-member team arrived in Morocco on Tuesday afternoon and had time to familiarise with the environment.
The United States-based Andie Kuipers, who is one of the 10 athletes named by the Zimbabwe Olympic Committee (ZOC) as recipients of the International Olympic Committee Olympic Solidarity scholarship for the Paris 2024 Games, joined the rest of the team in Morocco and she will compete in the under-23 women event.
Makanaka Mawere and George Ascott are the team captains on this tour.
Ascott and Matipa Mawere will compete in the men under-19 sprint whilst Emma Lidsba, Brooklyn Tippet and Makanaka Mawere will take part in the women's similar event.
Callum Smith and Rohnan Nicholson will be part of the under-15 boys event with Nichole Madya, Anje van As and Tayleigh Taylor also competing in the girls under-15 event.
Team coach Pamela Fulton highlighted that arriving early in Morocco gave the team ample time to prepare for their respective events, especially the juniors who are competing at such a stage for the first time.
She added that the competition gave the athletes an opportunity to rub shoulders with top athletes from across Africa
They were scheduled for more sessions yesterday as they put final touches ahead of the competition starting today.
"On Wednesday, we started off with a run, got activation stretching with a little bit of pick-ups just to work on the legs and the run. We then went on for the bike ride and went on to view both the junior and youth course," Fulton said.
"Yesterday, we had time to have a practice in the sea and had another bike ride and then had a structured pool session and another swim in the sea."
Zimbabwe Team
George Ascott, Makanaka Mawere, Matipa Mawere, Andie Kuipers, Emma Lidsba, Brooklyn Tippett, Anje van As, Tayleigh Taylor, Nicole Madya, Callum Smith and Rohnan Nicholson.
Related Topics