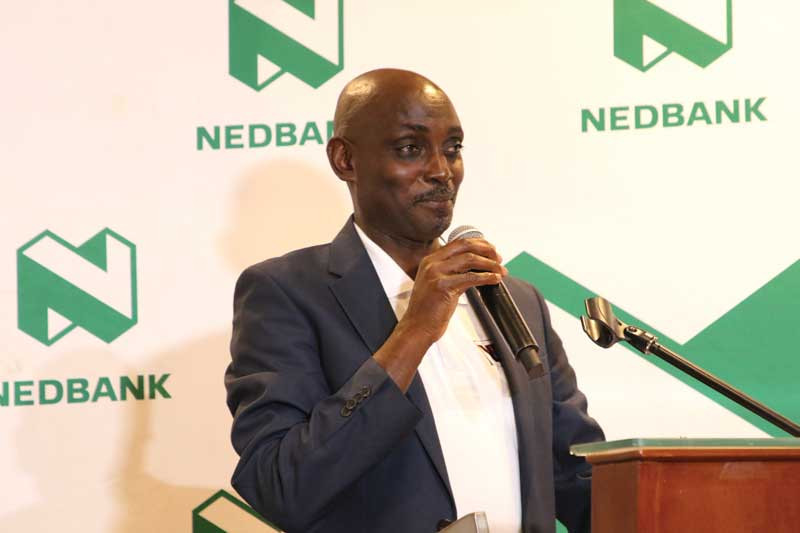 ORGANISERS of the local three-day cycling event, Tour de Great Dyke are hoping to transform the competition into an internationally acclaimed experience following a partnership with a financial institution Nedbank.
Nedbank poured US$15 000 towards this year's edition of the Tour de Great Dyke, which is scheduled for the end of October.
The cycling event, which debuted in 2016, is organised by Zvishanave based community radio station YAFM in partnership with Nedbank and platinum mining companies such as Unki, Mimosa and Zimplats.
Speaking at the launch of the event in Harare last week YAFM chairman Munyaradzi Hwengwere revealed plans to turn the competition into a global event.
"Certainly we want it to become an international event. We want to have international cyclists. That is why we are excited by Nedbank coming through because they are in four different continents and the discussion is can we have cyclists from South Africa, Asia and other parts of the world coming through. We believe that we can turn this into an international event like South Africa's Tour de Cape," he told The Standard.
This year, the Nedbank Tour de Great Dyke will kick off from the Zimplats Complex on October 27 and will see professional and amateur cyclists cover over 300 kilometres while passing through Chegutu, Kadoma, Kwekwe, Gweru, Shurugwi and ending in Zvishavane
Hwengwere revealed the idea behind the establishment of the event, which also has been raising funds for a charitable educational organisation Gifted Children Foundation in the last four years.
"We knew that the Great Dyke was the biggest feature in Zimbabwe. We went out and did a research and found out that very few people knew about the Great dyke," he said.
"So we wanted to find a platform that would get the miner to be the one who is the ambassador of the Great Dyke and miners to be popularised across the country. We wanted to do something exciting and sporty, something beneficial, and something that benefits the society and also put the sporting programme on the global map."
Proceeds from the event have assisted a lot of young people with their education.
"We already have helped hundreds of young people. The contradiction of the Great Dyke is that it is rich but particularly for artisanal miners especially the girl child you find that most of them don't go to school and yet some of them are gifted. So we identify those that don't have money to go to school and we pay their fees and we are happy that some of our graduates from this initiative are already working," Hwengwere said.
Mines deputy minister Polite Kambamura was the guest of honour at the launch, Nedbank executive head of sales and origination Heresy Herry represented the title sponsors.
Ngezi Platinum Stars FC board member Rumbidzai Muyambuki also graced the occasion along with officials from Zimplats and Mimosa among other corporates.
The Great Dyke is a geological feature In Zimbabwe that consists of a band of short, narrow ridges and hills spanning for approximately 550 kilometres and is host to vast ore deposits, including gold, silver, chromium, platinum, nickel and asbestos.
Related Topics