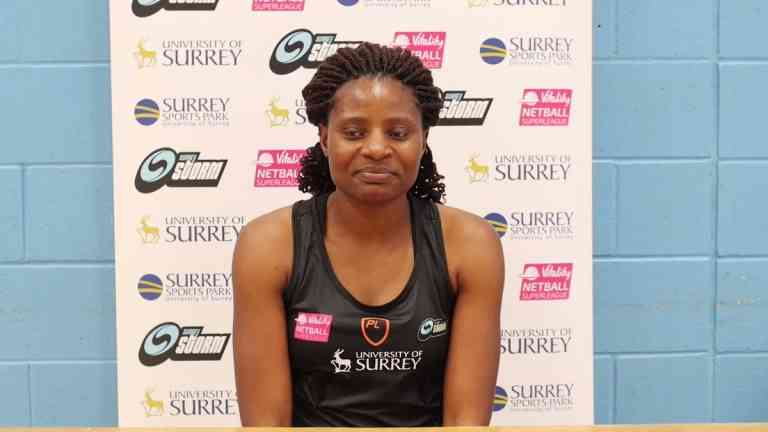 ZIMBABWE senior netball team captain Felistus Kwangwa has been re-signed for the third time by her English side, Surrey Storm for the 2023 Super League season.
Kwangwa initially joined Surrey back in 2020 and has been showing great improvement after managing to win the Coach's Player of the Season and Fans' Player of the Season awards last season.
She will now join goalkeeper Leah Middleton in the defence after the duo had a perfect performance last season.
The Gems captain is still in celebratory mood after she helped the Gems qualify for the 2023 Netball World Cup in Cape Town, South Africa after coming third at the just ended Netball World Cup qualifiers in Pretoria, South Africa.
In an interview with NewsDay Sport, Kwangwa sounded elated by this latest development, highlighting that she will go the extra mile to ensure a perfect performance this season.
"I think I'll just work on learning new things and adjusting to my opponents and see what I can do- it's more of being a composed player and managing to force errors to the opponents and to win as much ball as I can because for a netball team to be successful it means they need to win a lot of turnovers," said Kwangwa.
"I'll continue to work very hard, and I know just like every player, you hope that each day you train and play you want to improve and become better. That's what I'll be fighting for this season."
As the Gems prepare for the global meet next year, Kwangwa said they now need to go back to the drawing board and work on all areas that need improvement.
"I'm so happy that we managed to qualify once again. The qualifiers tournament wasn't that easy, but the good thing is that we managed to qualify. I think we just have to work harder so that we will be able to put up a better performance at the World Cup and my wish is that we do better compared to our 2019 maiden World Cup appearance," she said.
Follow Magreth on Twitter @MagrethRuzvidzo
Related Topics