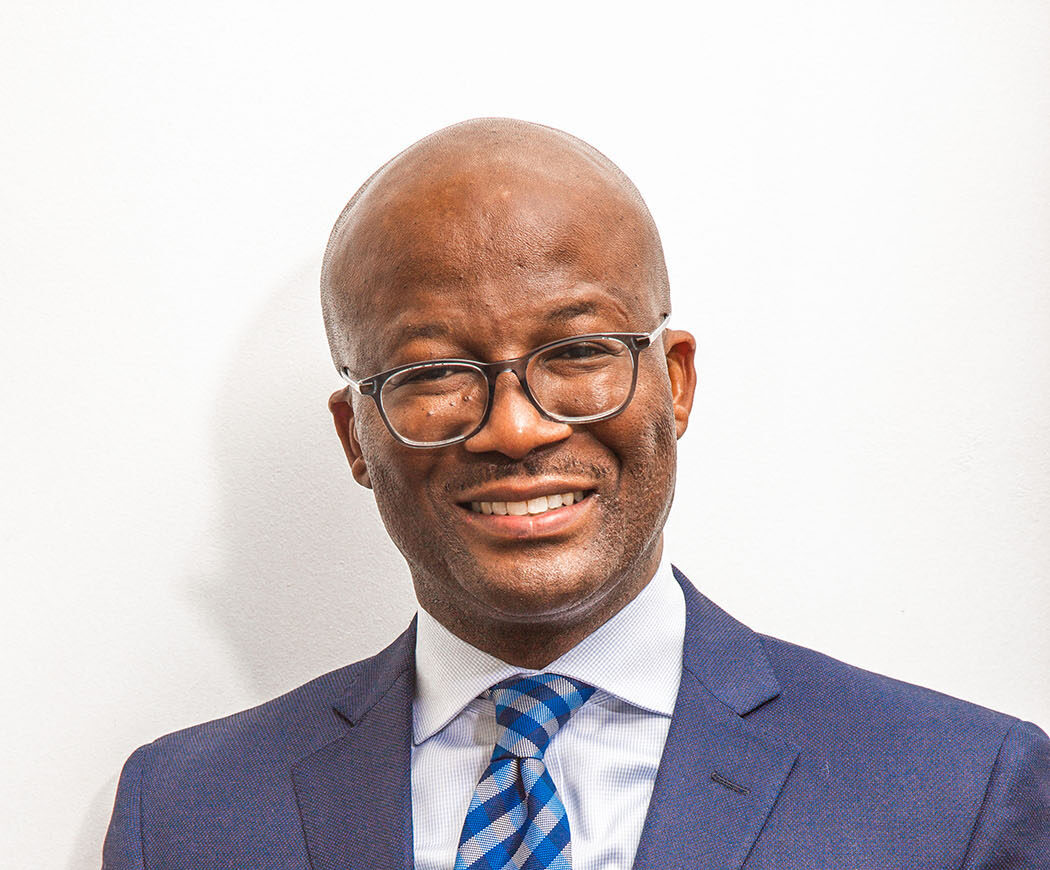 THE Moti Group has been involved in a number of mining projects in Zimbabwe over the years but some of the ventures were hit hard by various challenges, especially under the Covid-19 pandemic. The group is working on new chrome mining projects, which it believes will be game-changers in Zimbabwe and beyond. Former South African National Treasury director-general Dondo Mogajane (DM), was recently appointed as the Moti Group senior executive and our deputy news editor Tinashe Makichi (TM) had an interview with him on an array of issues including their operations at the African Chrome Fields (ACF) in the Midlands and future investments in Zimbabwe. Below are excerpts of the interview:
TM: Congratulations on your appointment. Can you please kindly lay out your vision for the Moti Group?
DM: It is an honour to be joining the Moti Group. I have been in touch with Zunaid Moti for almost a year. I intend to bring a complete reconfiguration of the group with a new outlook and a new way of doing things. Remember there were certain negative issues associated with the group. I wish to make sure there is a new image attached to the group going forward.
I have been in government for years and looking at my contacts across the world having worked for a number of multilateral and bilateral financial institutions will come in handy. My experience and contacts in the Sadc region will also play a huge role in my quest to put the Moti Group where it belongs.
I want to make sure the group explores new opportunities and identifies its niche.  I also hope during my stint here I will be able to bring guidance to young directors in the group, including Mikaeel Moti. In short, I am bringing prominence to the group and it is my wish that this group becomes a multinational of incredible reputation.
TM: What is your perspective on Zimbabwe operations and prospects?
DM: I have been to Zimbabwe a number of times and I am well accustomed to how the business and authorities work. During that time I have managed to interact with officials at the Treasury, MMCZ (Minerals Mining Corporation of Zimbabwe), RBZ (Reserve Bank of Zimbabwe) and the Ministry of Mines (and Mining Development).
I would like to say my experience has been positive and also the Moti Group has been a good corporate citizen in terms of meeting its own obligations. The group has been paying its taxes and royalties religiously while the government authorities have been assisting us greatly in our quest to become the biggest chrome miner and processor in the country. We have massive plans for Zimbabwe and we will keep on working closely with authorities in an amicable way. We are in the process of looking at how to boost and expand operations at Africa Chrome Fields in the Midlands Province.
TM: It was once reported that the African Chrome Fields licence was cancelled by the Minerals Marketing Corporation of Zimbabwe (MMCZ). What is the current position?
 DM: We do not comment on rumours and we are in good working relationships will all the Zimbabwean authorities. The group has various projects coming up  that speak to our relations with authorities in Zimbabwe.
TM: At its peak AFC employed 1 600 people with an output of 30 000 tonnes annually. How many workers are there now and the output figures?
DM: At the moment we have since recalled a number of employees that had left the company during the pandemic period. So our workforce has since breached 500 and with more of our operations coming into place we are going to employ more.
TM: What other projects is the Moti Group currently working on in Zimbabwe?
DM: It is premature to make an announcement but we have something cooking and will advise once everything is in place.
TM: How much has the company invested in Zimbabwe projects?
DM: We have invested more than US$200 million in the country and more projects are already coming into place like our state-of-art Aluminothermic plant in the Midlands which is going to change the chrome processing landscape.
TM: At some point the group was accused of milking Zimbabwe. What is your comment about this?
DM: The Moti Group remains a responsible corporate citizen and we will always work in line with the laws of the country. All our obligations with authorities are up to date. The company has nothing to hide and it is our vision to come up with new technologies to assist in the achievement of government targets.
TM: What are your future investment plans for the group?
DM: At the moment we have our plans focused on boosting and expanding chrome operations at ACF but there are a number of things that are still in the oven and will be announced in due course.
We are going to invest a few millions of dollars at ACF and we have a beneficiation project currently being set up so that we maximise our chrome processing operations. We have been in constant engagement with authorities like MMCZ and the Ministry of Mines so that some processes are streamlined. This is an on-going process and our investment plans for Zimbabwe are huge.
TM: I understand the group launched the "Motivational Mining" programme at one point. What is the current plan?
DM: As we boost our operations at ACF, it means there will be a need for more feedstock and that is where small-scale artisanal miners come on board. We are going to revive the project and all I need to do is first understand its current status but definitely, we are going to revive it.
Small-scale miners are key and we want to make sure they are well paid for their chrome and we want to improve the programme, coming up with new incentives.
This is also part of our broader programme called "Moti Cares" which seeks to put on board all our critical stakeholders in the group's growth programmes. In a highly ambitious undertaking, the Moti Cares Foundation, the philanthropic arm of the group, in partnership with the Sihle Zikalala Development Trust and other corporate sponsors, acted to provide two million meals to hunger-stricken communities across KwaZulu-Natal (KZN) recently. This followed the devastation caused by the two-week riots that gripped the province sometime back, disrupting food supply chains and leaving most of the region in shambles.
We believe growth is a process and it is important to make sure small-scale miners are put on board. The group is in the process of reviving all its chrome processing plants at ACF and that dream will be made a reality when there is a consistent supply of chrome from small-scale miners as well.
TM: How has been the government support on your operations in Zimbabwe so far?
DM: Government has been quick and exceptional when it comes to our requests. We have over the years managed to foster a good relationship with all government agencies like Zida (Zimbabwe Investment and Development Agency), MMCZ and Zimra (Zimbabwe Revenue Authority) and their support has been exceptional.  We believe our operations are smoother only if we have proper and positive relations with the authorities. Business is a journey and fostering positive relations is the way to go.
TM: What is your community engagement plan?
DM: I will have to understand what the group has been doing first. But the bottom line is that the Moti Group will roll out an extensive community engagement plan that will involve community leadership like chiefs and headman and the general community members so that they get to benefit as well.
Outside government authorities, the communities are also critical stakeholders and there must be continued engagement. Any operation can only be effective if there is continued engagement with critical stakeholders.
Community leaders should participate in decision-making.
TM: Can you kindly give us your parting shot?
DM: Moti group's renewal is on the horizon and I will be leading those efforts to make sure the group is positioned where it belongs. Just watch this space.