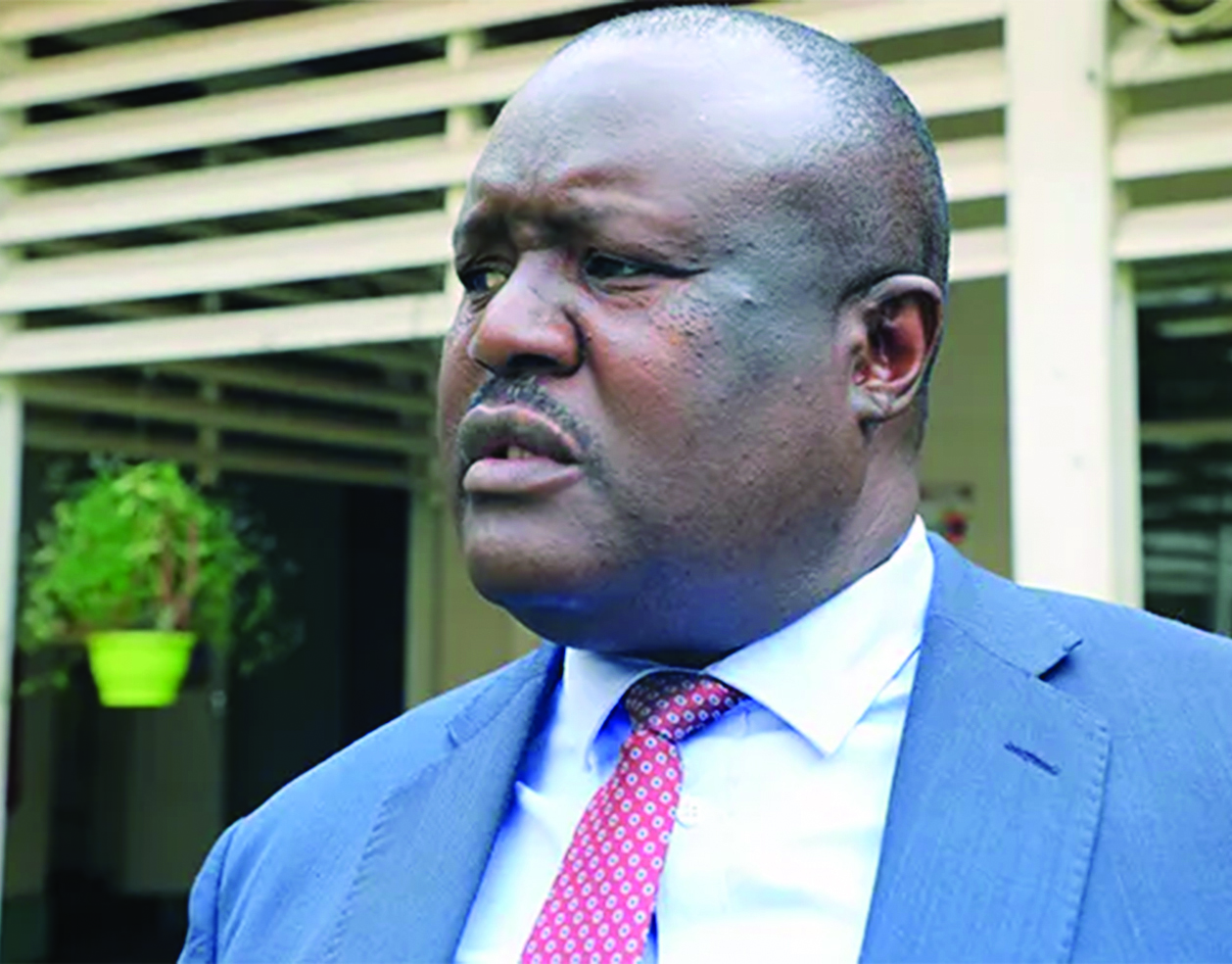 TENDAI MAKARIPE IT was chaos! One would have been forgiven for assuming that it was a bar squabble that degenerated into a deplorable war of words as epitomised by the intensity of the clashes.
The drama was punctuated by pushing and shoving coupled with fist fights.
In the midst of the melee, an infuriated male ripped off his jacket and aimed a kick in typical Jackie Chan-style in the direction of Pemmy Majodina of South Africa.
Death threats were exchanged between the militant leader of the Economic Freedom Fighters (EFF), a far-left opposition party in South Africa led by Julius Malema, and Malian lawmaker Ali Kone.
The location was neither a wrestling match ring nor the Ultimate Fighting Championship hexagon, but the home of the Pan African Parliament (PAP) in Midrand, South Africa.
The PAP was set up to create a platform for people from all African states to be involved in discussions and decision-making on challenges facing the continent.
The chaos that rocked the house in June last year was rooted in a disagreement between West and Central African countries and a block of states from Southern Africa who argued that the presidency should be rotated across various regions of the continent.
Prior to the elections, the last two PAP presidents were from West Africa, and no one from any Southern African nation had led the organisation since its inception in 2004. African Union (AU) Commission chairperson Moussa Faki Mahamat called for PAP activities to be suspended until the issues around electing a new PAP president and bureau were settled.
Last week, the PAP reconvened and elected Zimbabwean Chief Fortune Charumbira as its president. Charumbira garnered 161 votes out of 203 votes cast and succeeded Cameroonian Roger Nkodo Dang whose term lapsed in 2019.
Charumbira is inheriting the leadership of an African institution whose unity has been dismissed as a false construct.
The parliament, just as is the case with the continent, is fractured along colonial ties with post-independent states divided along Francophone-Anglophone lines.
Charumbira vowed to kill the ructions in his speech: "I want us to come together; we need to immediately fight and destroy the divisions caused by these foreign languages in Africa imposed on us by outside continents, resulting in us identifying one another as Anglophones, Francophones and Lusophones."
Charumbira is leading an institution whose continent is plagued with a trend of ethnic instigations and hate messages which undermine state stability to the extent of triggering genocidal conflicts.
However, analyst Noah Kupeta said Charumbira's election to lead PAP was the first right step to overcoming colonial divisions that rocked the institution over the years.
"Remember, rotational leadership is what had deeply divided the institution. So, Charumbira's election has a lot of significance towards a united Africa. If you were to go by this notion, Charumbira is poised to bring unity rather than disunity," Kupeta said. "Charumbira is a seasoned revolutionary with a deep understanding of African politics, more importantly, with a clear mind of how PAP is expected to champion the socio-economic and political development of this continent."
However, his plate is full considering the challenges tormenting the continent, with conflict being a major headache.
"Those who were abused and had their rights violated manifest this aggressiveness which has been deposited in his bones against his own people," wrote philosopher Frantz Fanon.
He adds that the colonised individuals' confrontation with the colonial order of things put them in "a permanent state of tension". This signifies the deep-rooted problems bedevilling Africa.
Countries like Somalia, Central African Republic, Burundi, South Sudan, Cameroon, Angola, Democratic Republic of Congo, among others, have been inundated with violent conflicts that have led to unprecedented loss of life.
In Cameroon, the conflict between the government and separatists from the English-speaking minority which started in 2017 has killed over 6 000 people and tensions are rising between the Democratic Republic of Congo and Rwanda as both states are accusing each other of firing rockets across their shared border.
Between 2015 and 2022, the number of people in need of emergency food assistance on the continent nearly quadrupled, from seven to over 30 million. By June 2022, the number rose to over 40 million.
Pushing the Agenda 2063 initiative in a fractured continent might also pose a challenge for Charumbira. Agenda 2063 is Africa's development blueprint to achieve inclusive and sustainable socio-economic development over a 50-year period.
Analyst Lazarus Sauti believes that the election of Charumbira is a milestone for the Sadc region.
"The fact that the region supported his election shows that it was united and is moving towards unity. However, the geopolitics of Africa, polarisation and the big brother mentality of some countries on the continent present a big challenge for Charumbira in his bid to unite Africa," Sauti said.
Researcher Gibson Nyikadzino added that the overt and covert influence of Western powers in Africa is a challenge that Charumbira has to be wary of.
"Financially, 60% of the AU budget comes from Europe and this has implications on influence and control."