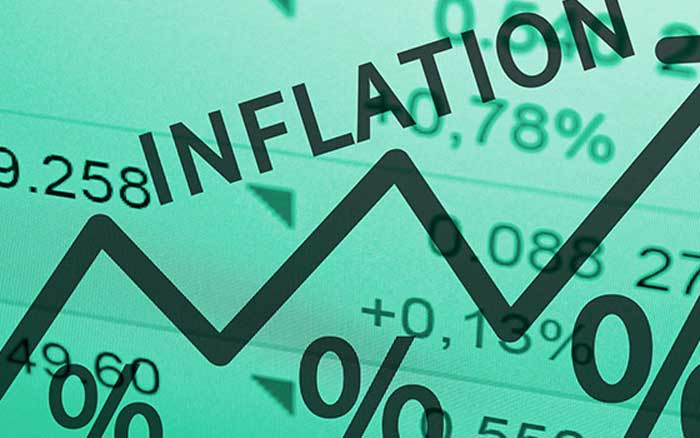 ZIMBABWE'S industrialists this week applauded authorities for taking steps to halt an inflation surge that has frustrated markets for three years, but said with a 255% annual rate, the country remained a regional outlier.
The Confederation of Zimbabwe Industries (CZI) said significant work must be done to bring down annual inflation to regional levels and give impetus to on-going efforts to rebuild the economy.
The country's annual inflation fell to 255% in November, from 268,8% the previously month, giving authorities confidence that on-going reforms were helping.
In November, Finance minister Mthuli Ncube said the annual inflation rate would drop to double digit levels by December next year.
At 255%, Zimbabwe's rate is the highest in Africa, and compares fairly with some of the world's inflation flashpoints, including Argentina, where the rate is galloping towards 100%.
Sri Lanka has also been battered by severe inflationary pressures throughout 2022.
"Zimbabwe has made strides in curbing its inflation, which was getting out of control," the CZI said in its report titled November 2022 Inflation and Currency Developments.
"Despite the reduction in Zimbabwe's inflation in the recent months, its annual inflation is still extremely high compared to its regional counterparts.
"Thus, more work still needs to be done to reduce annual inflation, especially addressing the endogenous factors that have been causing macro-economic instability in Zimbabwe.
"In October 2022, Zimbabwe's annual inflation was 268%, more than 10 times higher than the second highest inflation rate in. This exorbitant inflationary environment keeps weighing down on Zimbabwe's competitiveness, as domestic prices of goods end up being higher compared to what low inflation countries are selling at," it said.
The CZI said having a high inflation had serious implication in terms of poverty alleviation, as this meant that Zimbabwe would put more effort compared to other countries in the world.
"Food inflation, for example, is one of the key indicators of the ability to control poverty. In October 2022, Zimbabwe's food inflation was 321%, the highest in the entire world," it said.
"The driving force behind the high food prices in Zimbabwe was the depreciating local currency induced by too much injection of liquidity in the economy. High food prices push the vulnerable communities into extreme poverty."
CZI's research showed the rest of the Southern African Development Community (Sadc)'s economies had inflation rates ranging between 7% and about 20%.
Inflation rates were slightly higher in Angola, Botswana and Mozambique, but were still not far from the benchmarks set by Sadc.
"Annual inflation will end the year 2022 at high levels of at least 236%," the CZI said.
"With this high momentum into 2023, it will be a difficult task to achieve the inflation targets that have been set in the 2023 national budget, especially in an election year characterised by power challenges. Controlling money supply growth will be key in achieving this task."
It said the double-digit inflation target projected by government in 2023 might be difficult to achieve, unless government carefully handles upcoming elections.
Zimbabwe holds its general election next year.
Traditionally, election related expenditure, along with high spending on agriculture for electioneering, have been blamed for igniting high money supply growth – one of the drivers of inflation.
CZI warned authorities not to aggravate an already bad situation by pumping excessive liquidity into the economy to finance agriculture, saying this could trigger an inflation surge.
"Zimbabwe's annual inflation is still very high but the persistent decline in month-on-month inflation in the last three months has also seen annual inflation responding," it said.
"The Zimbabwe annual inflation rate for November 2022 shaded off 13,8 percentage points to reach 255% from 268,8% recorded in October 2022. If the current policy mix is maintained, annual inflation will continue to gradually decline.
"The 2023 budget is targeting an annual inflation average of double-digit level. This can only be attained if money supply growth is kept in check, as it remains the key driver of inflation in Zimbabwe.
"Elections are expensive and they draw a lot of resources. Sudden ejection of massive liquidity in the Zimbabwean economy has proven suicidal in the past.
"Thus, election expenditure must be carefully calibrated so that it does not cause massive shocks in the economy. Due to lack of confidence in the local currency, service providers usually change their money into US dollars soon after being paid and if the market gets awash with Zimbabwean dollars, the local currency will depreciate on the parallel market," CZI added.
Related Topics