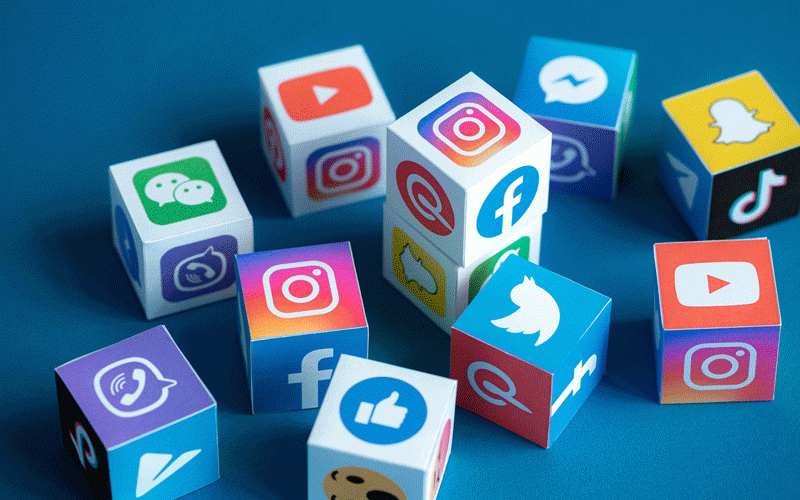 The impact of Big Tech on media and journalism has been the biggest tornado to hit the industry, their omniscient forcing a rethink of business models for media houses across the globe.
Decisions by Facebook, Google and other Tech giants are now outpacing or motivating strategies for publishers.
There is no consensus or assurance that publishers will work well with Big Techs.
At one point, news organisations were so bent on investing on social media, but with algorithmic opacity, it's tantamount to building your house on someone's land.
For every US$100 of online advertising spend, US$53 goes to Google, US$28 to Facebook and only US$19 to everyone else.
The algorithm on Facebook determines what reaches readers, making publishers surrender all control to Tech giants.
In June 2021, Twitter pulled down a post by former Nigerian President Muhammadu Buhari. The post had threatened to punish regional secessionists.
What followed was seven months of Twitter ban in Nigeria, which is one of the biggest markets in Africa with over 3 million accounts.
Critical questions are whether publishers are ready to face Tech giants over regulations and fair completion.
2021 brought hope after Australia became the pioneer in passing legislation primarily aimed at balancing trade between Tech giants and media houses. To this day, US$140 million has been paid out to Australian publishers.
"The Code will ensure that news media businesses are fairly remunerated for the content they generate, helping to sustain public interest journalism in Australia," authorities in Australia said in a statement in 2021.
Recently Canada followed suit and passed the C-18 'Online News Act' but Google says the law remains unworkable.
"We have made the difficult decision that when the law takes effect we will be removing links to Canadian news from our Search, News, and Discover products and will no longer be able to operate Google News Showcase in Canada," Google announced last month.
This year, there was an apparent adjustment to Facebook's algorithm resulting in a notable decline in visits to media related websites and news.
Research has concluded that Meta, the parent company for Facebook, could be "making editorial decision by amplifying certain types of news while suppressing others."
This retaliation was also witnessed on Australia when Facebook blocked users and they could not access any news website.
Increasingly, these confrontations are going to occupy centre stage and publishers are going to demand fair competition.
Markets with huge populations will be at a huge advantage as they may be in a position to negotiate fair completion, but small markets like Zimbabwe will bleed.
In Zimbabwe, publishers are struggling to, monetise digital platforms largely because there are no agreements between Big Techs and media houses.
The revenues from Tech giants are less than 10%, meaning big technology companies are making profits effortlessly.
We have been voluntarily forced to accept unfair terms from the Tech giants even though they largely depend on our journalism for survival.
The need for policy that strengthen journalism against Big Tech
Publishers in Zimbabwe are the least protected by polices when insofar as threats from Big Techs.
From sprouting websites which specialise in content scraping without consequence and gaining monetary value from it, to Big Techs which do not even share data.
There are several websites that specialise in scraping premium content from established media houses. Some do not even care to put hyperlinks to the source, some will tweak the content just a bit but they will treat it as theirs.
This crisis warrants policy and regulatory review to protect journalism.
Clearly, our copyright Act has not been updated to protect publishers who invest heavily in content gathering, only to be short-changed by fly-by-night publishers who take advantage of technology.
The biggest dilemma is that even if they are reported to Google, no significant action is taken.
Compared to other regions like Europe, Big Tech acts promptly on similar requests.
The second threat is the sprouting of WhatsApp groups that also scrap and share content owned by established publishers.
Some even claim ownership of over 1 000 groups and they have started monetising them, using analytics to attract advertising.
With the rise of misinformation and disinformation credible sources of information must protested at policy level.
Telecommunications companies should also be roped in to make sure they block any unauthorised cannibalisation of content.
At this point in time, for journalism to be protected, regulation needs to be strengthened.
There is a wave of websites that also specialise in click baits, fake news and even malice. Some have been operating for years, misleading audience.
We are in the age of continuous review of regulations induced by technology.
We meet again next week!
Silence Mugadzaweta is digital & online editor for Alpha Media Holdings and content strategies blogger for International News Media Association.
Related Topics