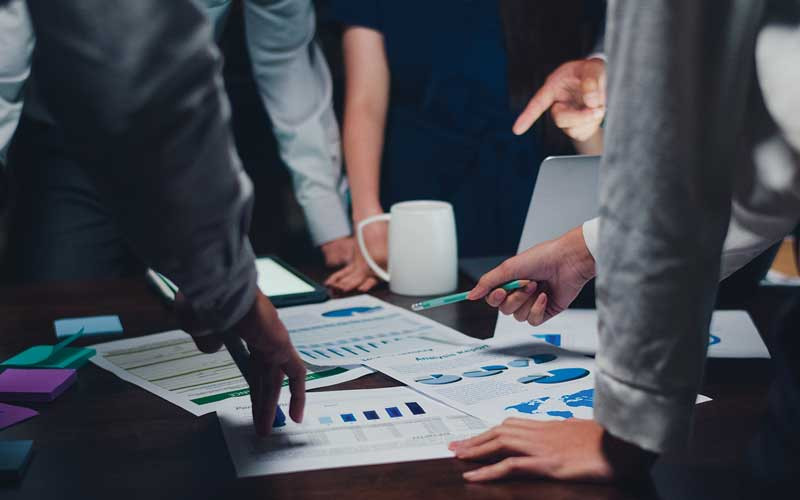 Life changed after the world was hit by COVID-19. Economies were disrupted globally.
As some lost business, other companies quickly adapted and harvested from new opportunities.
The use of technology was accelerated.
Most people would agree that it is no longer business as usual and life has never been the same.
Some companies are now closed as they could not make any income.
Some had to scale down. The effects of COVID-19 still linger around us.
Agility
Companies had to learn new ways of doing business.
One of the lessons we leant was that strategy should not be linear.
Flexibility is important
COVID-19 taught us that you might find yourself holding onto an irrelevant strategic document when change hits.
The change created new approaches, opportunities, and the need to use new business models. New shops were opened, and new tools were employed.
In times of change, the companies that are caught flat-footed are those that find it hard to change or are adapt to the changing environment.
Adaptation
COVID-19 taught us that we must quickly adapt. The more we fail to adapt, the quicker we become extinct.
Adaptation is built by being able to learn quickly and figure out the best possible way out.
Safety and health
The pandemic emphasised on the issue of health and safety.
Wellness is now an important key in work environments. The more an employee is safe mentally and physically the more they are able to think more liberally without having to be concerned about their health.
That increases their performance levels.
Teams
The leader has to be surrounded by a great team that has the power and autonomy to see danger when it's approaching.
Also, the team has to think quickly to solve complex issues and has an eye for opportunities.
Learn through the storm
When COVID-19 hit, we had to learn everythingon the go. The danger was when someone adopted a wait-and-see attitude.
We did not need to wait for the storm to pass, but we had to learn new ways to weather the storm.
Every leader should learn trends in seasons when things are stable, but most importantly have the stamina to think when the storm is raging.
Great leaders don't only wear jerseys in winter and stay indoors, but they see an opportunity to go skating and snowboarding.
COVID-19 changed our seasons, brought good opportunities and disrupted our old paradigms.
So, in seasons of harsh and hard times, leaders derive lessons.
In times of plenty, they stock up for the dry times ahead. Leaders should be enormously ready to embrace any situation with a positive attitude.
Jonah Nyoni is an author, speaker, and leadership trainer. He can be contacted on Twitter @jonahnyoni. Whatsapp: +263 772 581 918
Related Topics