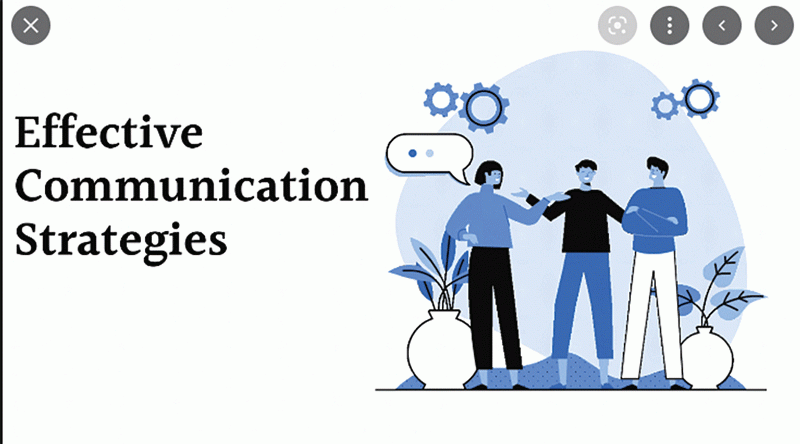 Most companies take communication for granted. In contrast, others do not have a communication department. Most companies employ someone to do technical work, such as posting on social media and poster designs. Effective communication goes beyond that and embraces strategic communication. First, communication must be embraced by top management. Secondly, the chief communication officer must be involved at the leadership or strategic level. Strategic communication is a core part of every organisation.
Communication must be intentional and planned. The company must not be found wanting. Communication builds a great brand and good relationships. Yes, a company might build its brand using products, but communication speaks about the brand. Before a negative spate, a company must have a plan that communicates to its stakeholders, customers and all its internal and external audiences. For the past few days, we have been learning from Nyaradzo Funeral Services which has been caught flatfooted on social media. Now what they are trying to do is to douse the fire. Unfortunately, their strategy has not been effective. It was trending on Twitter all week for the wrong reasons. What they need now is a communication strategist.
Audience analysis
Before the organisation starts to speak or communicate, it must be clear about its audience. A communication strategist or consultant must build on critical questions such as: Who is my customer/ audience? This lists all internal and external constituencies and it dissects things such as demographics, language, behavioural economics/ tastes, education level and location. What relationship do you have or intend to build with your clients? What does the client already know about us? After having done your audience analysis, we then create the communication objectives.
Communication objectives
Communication objectives are the spine of the communication plan. The objectives are built around the target audience. They spell out what must be communicated, with precise intention. The objectives spell out the reason for intent. It becomes easy to know then the appropriate channels to use.
Communication channels
Communication channels spell out the best platform to reach your audience or your clients. A difference in the audience will mean a relevant place to communicate. For example, if an NGO is to reach out to an elderly age group in rural areas, it could use support groups or a radio station that has a wider range in Zimbabwe. If I am to reach the youthful age group I could use social media. There are different channels to attain different performance results. Such channels include employee forums, social media, radio, television, email, magazines, newsletters, newspapers, departmental meetings and the website.
Responsibilities
The person that communicates a message is very important and determines the impact. The objectives will determine who speaks or delivers a message. Recently, we have seen companies using social media influencers. This is good, but it has an impact if the influencer's morals are pervasive. Choose the right person.
Timing
A great message can be published at the wrong time. A wrong message can be sent at the right time, but produce a negative output. A great message must be sent in the nick of time. So the communication strategist should master times and seasons. The timing of a message needs speed and agility.
Times have changed. There should be an intentional communication strategy for every organisation. What do you need to do? Every organisation must have a communication department with communication experts. Engage a communication consultant or strategist to do a communication audit, evaluation or analysis. Take communication as part of managerial or executive functions.
Jonah Nyoni is an author, speaker, and leadership trainer. He can be contacted on Twitter @jonahnyoni. Whatsapp: +263 772 581 918
Related Topics