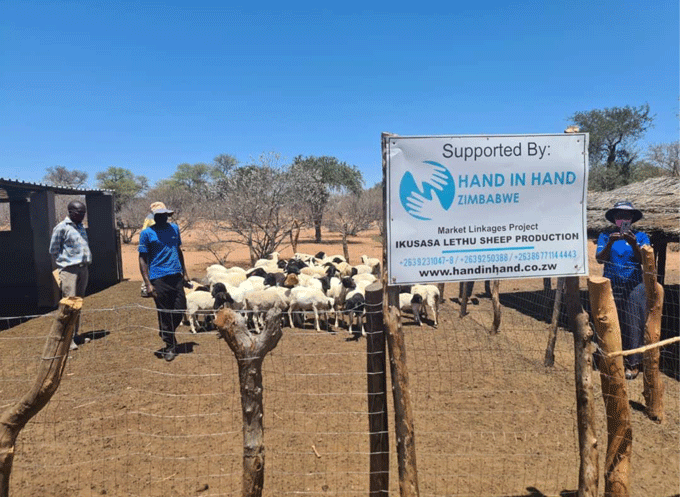 BY STYLE REPORTER
RURAL communities in the southern parts of the country have been thrown a lifeline after a local organisation Hand in Hand Zimbabwe (HiHZim) hinted at intensifying empowerment programmes in seven districts where it is operating.
HiHZim has been running a number of projects that have transformed lives in districts such as Bulilima and Gwanda in Matabeleland South Province, Lupane and Nkayi in Matabeleland North, Shurugwi and Chirumanzu in Midlands province as well as Chikomba in Mashonaland East province.
The organisation's CEO Felix Tete told Standard Style that his organisation would intensify its poverty alleviation interventions programmes through a number of projects that are aimed curbing high rates of unemployment and improve rural livelihoods.
Tete said this will be achieved through entrepreneurship and technical skills trainings, market linkages, seed grants, coaching and mentoring.
"In 2021, we facilitated the creation of 3 213 enterprises across the seven districts of operation," he said.
"The organisation will continue supporting rural entrepreneurs and our target is to create 2 506 enterprises in 2022."
Tete said HiHZim interventions have resulted in positive transformation of rural entrepreneurs.
According to Tete, the organisation has contributed to the creation of 14 460 enterprises, translating to 17 042 jobs since inception in 2015.
HiHZim director of programmes Emmanuel Makiwa said the organisation was open to partnerships as this would help empower more rural entrepreneurs.
"Hand in Hand Zimbabwe interventions have resulted in increased employment and business opportunities for rural communities," Makiwa said.
He said lack of entrepreneurial skills, technical skills, financial support and market linkages negatively affect creation of rural enterprises.
HiHZim is a non-profit organisation whose vision is "to build socio-economically resilient communities."
The organisation incorporates training on cross-cutting issues, including gender, environment, health and motivation.
The organisation was registered as development trust in July 2015 and as a private voluntary organisation in May 2020.
Related Topics