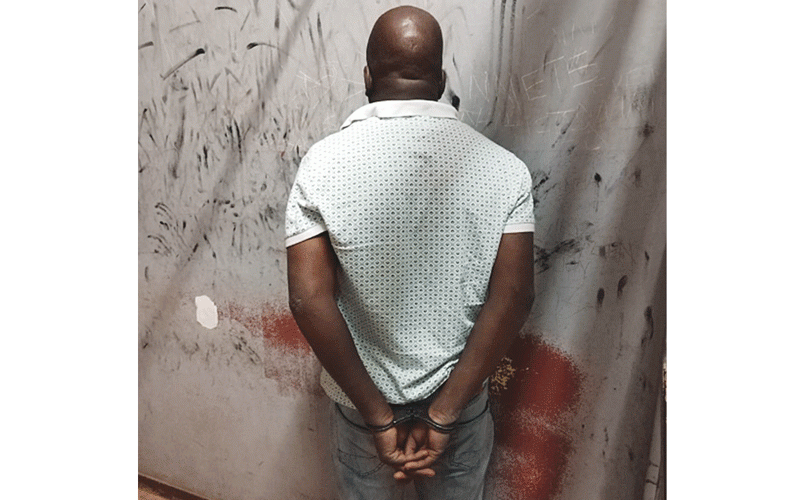 A ZIMBABWEAN man was recently arrested in Mokopane, South Africa, while driving a stolen Toyota Hilux GD-6 truck to Bulawayo, the South African Police Services (Saps) has said.
The truck had been stolen in Pretoria, Gauteng province, last week.
According to a media release by Saps Limpopo province spokesperson Colonel Malesela Ledwaba, the 52-year-old suspect attempted to flee the police, but was eventually subdued.
The stolen vehicle was said to have been travelling on cloned details.
The suspect, who cannot be named until he appears in court, was allegedly intending to smuggle the vehicle through Beitbridge Border Post.
"(Through) collaborative efforts by Limpopo Tracking Team, Limpopo Murder and Robbery Unit and Tshimollo Security, investigations yielded the desired results when a stolen motor vehicle which was meant to cross the border was intercepted and the suspect arrested on Thursday at about 10pm," Ledwaba said.
"According to the information, operational teams received crime intelligence information about a Toyota Hilux GD-6 which was reportedly hijacked last week in Pretoria, Gauteng province. According to the information, the vehicle was to be smuggled out of the country via Beitbridge Port of Entry to Zimbabwe," he said.
Lwedaba said the operational team followed information along R101 outside Mokopane and the vehicle fitting the description was spotted.
"Attempts to stop the vehicle failed as the driver sped off and a high speed chase ensued until the Toyota Hilux was cornered along Nelson Mandela Drive in Mokopane town. A 52-year-old driver who is also a Zimbabwean was arrested," he said.
Preliminary investigations also revealed that the vehicle was headed to Bulawayo. It was further established that the vehicle's registration papers were cloned.
The chassis number was also cloned with another Toyota vehicle in Johannesburg, the Saps said.
The suspect is detained at Mokopane Saps station.
The charges he faces include possession of a suspected stolen vehicle, reckless and negligent driving, driving without licence and fraud because he was in possession of a fraudulent vehicle registration certificate.
The incident comes a few days after five Beitbridge members of the Zimbabwe Republic Police were arrested for reportedly facilitating smuggling into Zimbabwe cars stolen in South Africa.
Four other policemen are believed to have fled, while the five have since appeared in court facing allegations of abuse of office or alternatively bribery in connection with car smuggling.
Related Topics