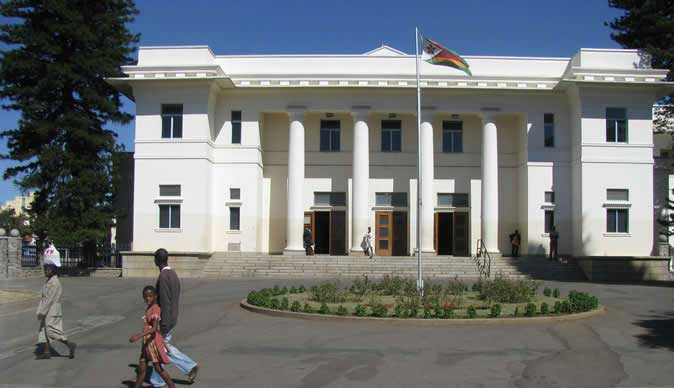 By IRENE MOYO A GREEN Cities initiative, led by the Food and Agriculture Organisation (FAO) and soon to be rolled out in Bulawayo, is expected to assist the city deal with its water challenges, mayor Solomon Mguni has said.
The city also hopes to implement climate mitigation programmes and adapt sustainable resource management through the initiative.
Speaking during the signing of the letter of intent for the Green Cities initiative between FAO and the Bulawayo City Council, Mguni said the city had already started experiencing the impact of climate change, hence the need to mitigate it.
"As a city, we are already feeling the impact of climate change with increasing drought and less rain inflows into our supply dams. This initiative will contribute positively to climate change mitigation, adaptation and sustainable resource management," he said.
"We are currently faced with water scarcity due to recurring drought, deteriorating water and waste infrastructure and weak financial base to support meaningful sustainable and inclusive economic growth based on circular economic principles, hence we need to take advantage of the new informational, transitional and operational technologies."
The Green Cities initiative allows cities of all sizes from megapolis, medium and small to share experiences, best practices, successes and lessons learned as well as build city to city cooperation.
FAO sub-regional co-ordinator and Zimbabwe country representative Patrice Talla said Bulawayo city was the first to sign the Green Cities initiative, which will assist to bridge the rural to urban gap and eventually lead to development.
"It is a pleasure to note that Bulawayo already has existing initiatives to do with resilience, climate change, market access and food waste," Talla said.
"The Green City initiative is a major opportunity to strengthen these existing initiatives and the much-needed urban and rural linkages for Bulawayo. Success rests on the active participation of stakeholders through broad and diverse partnerships."
Talla added that the initiative leverages on different urban and peri-urban projects, programmes and agendas to achieve actions with greater scale, uptake and impact.
Bulawayo Metropolitan Affairs minister Judith Ncube said: "We all need to work together in order for this initiative to be a success by mobilising stronger and ambitious climate action against climate change."
Follow us on Twitter @NewsDayZimbabwe
Related Topics