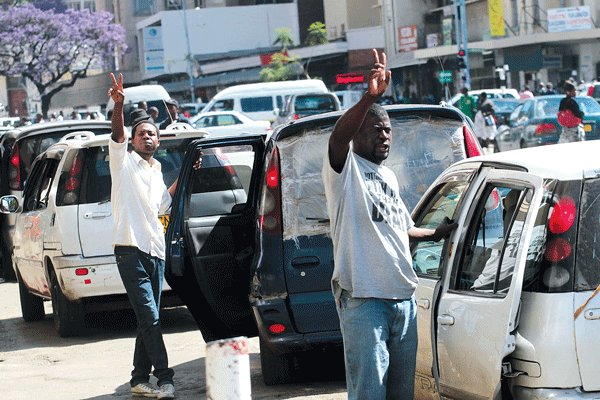 BY TAFADZWA KACHIKO THE Passenger Association of Zimbabwe (Paz) and the police have clashed over an ongoing operation targeting pirate taxis.
Police in Harare metropolitan province yesterday declared war on pirate taxis including unregistered vehicles in an operation they say is meant to restore sanity and decongest the city.
Deputy provincial police spokesperson Assistant Inspector Webster Dzvova said the operation would also target vendors and street kids.
However, Paz acting national spokesperson Andrew Chibanda told NewsDay that the operation was punishing commuters who are facing transport challenges.
"Inasmuch as this sounds to be coming from a point of care and concern, it's also emanating from a heartless position of punishing the already stranded passengers. If the care and concern was genuine why not start by ensuring adequate transport for us," Chibanda said.
"On the roads we see Zupco buses that are not roadworthy. The government must be exemplary."
Dzvova, however, said it was not the duty of the police to provide Zupco buses.
"We are going to stop when the city is clean. We don't sit down and fold our hands seeing people doing what is illegal…We are aware that buses will be few, but we are not the ones who bring them," he said.
Follow Tafadzwa on Twitter @Tafadzw_Kachiko
Related Topics