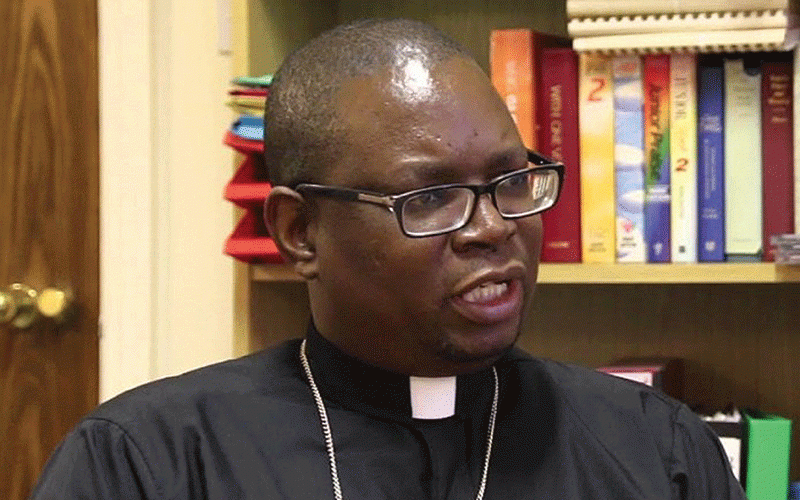 ANGLICAN Diocese of Manicaland's Bishop Eric Ruwona says the church has been creative in improving Zimbabwe's education and health service delivery by building more schools and clinics since independence in 1980.
Addressing delegates during the diocese's 42nd anniversary celebrations held at St Catherine Alexandria Girls School in Rusape over the weekend, the cleric said the church boasts one of the country's best hospitals, among other infrastructure.
"We are now a stable diocese, since 1981 most of the schools which were closed by the liberation war were re-opened and the diocese was able to continue with its ministry, education and health service delivery.
"We boast one of the biggest church-run hospitals in the country with over 150 beds, that is Bonda in Mutasa district. It continues to be the first choice for many who are sick. People are coming from as far as Harare and Bulawayo to seek medical attention at Bonda," he said.
He said they were keen to build more schools and clinics across Manicaland province.
"We have been able to build our own schools such as this one St Catherine Alexandria Girls School and some we have inherited from missionaries, we have been creative enough as a church. We want to build more schools and convert some of the schools we already have into boarding schools, and to improve health delivery systems in our communities," he added.
St Catherine Alexandria Girls School construction started in 2016 but work stalled because of the COVID-19 pandemic.
Ruwona applauded founding retired Bishop Elijah Masuku and Sebastian Bakare for laying the foundation of the diocese.
The diocese runs over 50 schools in the province.
Related Topics